Michael Burry: A Move Against Semiconductor ETFs 
Michael Burry has initiated bearish options against semiconductor ETFs, notably the iShares Semiconductor ETF, suggesting a cautious stance on the sector. Filings also reveal shifts in holdings from other major investors like Soros Fund Management and Man Group in Nvidia and Taiwan Semiconductor Manufacturing Company (TSMC).
Consumers Rejoice Amid Airfare Slump 
Recent record-low airfares to popular destinations, dropping 9% and 18% around Thanksgiving and Christmas, offer a respite for travelers from long-standing high prices. Airlines, facing heightened competition and burgeoning flights, usher in a much-needed boon for consumers amid a potential slowdown in the airline industry's post-pandemic recovery.
October Inflation Remains Stable Due to Lower Gas Prices 
October's U.S. consumer inflation stalled with flat month-over-month changes, predominantly attributed to decreased gas prices, marking a 3.2% increase from the previous year. Despite this, concerns persist regarding the elevated costs of essential goods and services, impacting public perceptions of economic stability.
Today's News
The U.S. financial landscape experienced a significant shift as inflation rates took an unexpected downturn, marking a pivotal moment for investors and policymakers alike. The Consumer Price Index (CPI) revealed a decline to 3.2% in October, surprising economists and prompting swift reactions across various markets.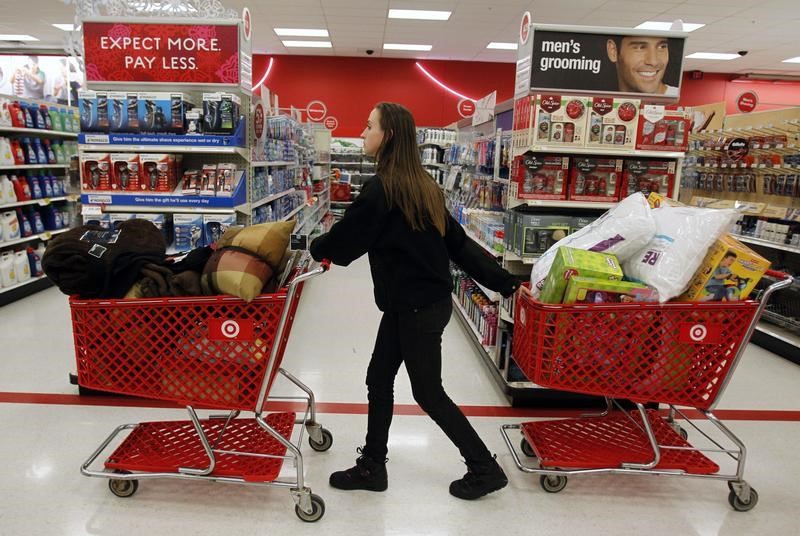 US Inflation Decline Spurs Market Reaction 
The immediate response was reflected in Wall Street's enthusiasm, with the S&P 500 soaring by 1.9% and the Nasdaq Composite climbing 2.4%. These gains were accompanied by a notable drop in Treasury yields, particularly the two-year Treasury falling by 0.21 percentage points to 4.83%. Such movements in stocks and bonds signaled a collective reassurance among investors, buoyed by the prospect of subdued inflationary pressures.
Financial leaders and economists offered divergent views in light of this development. While some, like Gregory Daco of EY Parthenon, praised the decline, others, including Jamie Dimon of JPMorgan Chase, remained cautious, urging against overreacting to short-term data. In a Bloomberg interview, Dimon stated, "I personally believe people overreacted to short-term figures and should refrain from such responses." He further cautioned that the U.S. Federal Reserve "might have to take additional measures" to contain prices, expressing concern that inflation might not subside swiftly.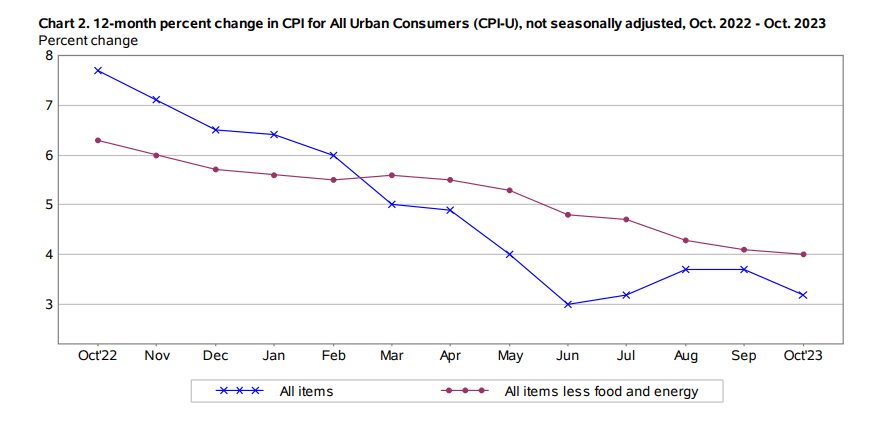 Immediately after the CPI report was released, the U.S. dollar, as measured by the DXY index, took a tumble. The dollar was 1.5 per cent weaker against a basket of six other major currencies.
The Federal Reserve's reaction to this unexpected inflation decline remains crucial. Markets now foresee a pause in rate hikes for December, with growing speculation about potential rate cuts in the near future. However, Fed policymakers, echoing Chairman Jay Powell's recent sentiments, remain vigilant, emphasizing that a few favorable months of data should not overshadow long-term policy decisions.
Experts are split on the Fed's future steps. Some suggest that the Fed might not wait for core inflation to return to 2% before contemplating rate adjustments. Others argue that a watchful eye on employment data and further softening market conditions could pave the way for policy changes.
Corporate Insights Into Inflation Trends 
The corporate observations echoed a promising sentiment, suggesting a potential stabilization in the prevailing inflationary environment. Richard McPhail, the chief financial officer at Home Depot, indicated that the most severe inflationary pressures might be subsiding, hinting at the stabilization of retail prices. "Retail prices are finding a balance within the market. While some prices settle above 2022 levels, others are adjusting downward. However, we're witnessing signs of stabilization," added McPhail.
Rather than pursuing another interest rate increase, the prevailing expectation leans towards the Federal Reserve postponing rate cuts until deeper into 2024 if consumer prices continue to persist at elevated levels.
President Biden's Response To Economic Developments 
In response to this economic shift, U.S. President Joe Biden highlighted the fall in inflation without a significant increase in the unemployment rate, which remained below 4 per cent.
"I'm working to get results for the American people and it's happening — and I'm not going to let up for one second," he said.