France Conducts Hypersonic Glider Test
France's defense procurement agency has reportedly conducted a maiden test of a prototype hypersonic glider as it seeks to develop new missile technology capable of evading the most sophisticated air defenses.
A Reversed Course For Gold
Traders positioned for Federal Reserve Chair Jerome Powell's speech and more data that could offer clues on future interest rate hikes. Spot gold fell by 0.6% to USD 1,911.53 per ounce while U.S. gold futures settled by 0.5%, lower at USD 1,923.80.
China Races To Catch U.S. A.I. Advancements
China's tech sector is aggressively on the rise as it intends to compete head-to-head with U.S. titans Google and Microsoft Corp. in the global artificial intelligence race.
Today's News
In light of the events that transpired over the past weekend, Russia has been the talk of the world as an aborted mutiny has left the global market questioning the stability of the country. Yevgeny Prigozhin, leader of the Wagner private military company, launched an armed rebellion against the government of Vladimir Putin, accusing the country's military leadership of mismanaging the ill-fated invasion of Ukraine that erupted in 2022. 
The rebellion was short-lived and was eventually aborted before the week's end. At the time, the markets seemed unaffected by the news. However, the instability of the country has raised some questions that eventually caused some ripples in the global commodity supply, particularly with gold and oil.
As the world's largest wheat exporter, the prices of wheat evidently rose, achieving a new 4-month high.
The internal turmoil of Russia has then resulted in the following events:
U.S. Turns Attention To Russia's Wagner Group
Sanctions were quickly imposed on Tuesday on companies that were accused of engaging in illicit gold dealings to fund the mercenary force that invaded the Russian capital. The U.S. Treasury Department stated that it slapped sanctions on four companies in the United Arab Emirates, Central African Republic and Russia it accused of being connected to the Wagner Group and its leader, Yevgeny Prigozhin.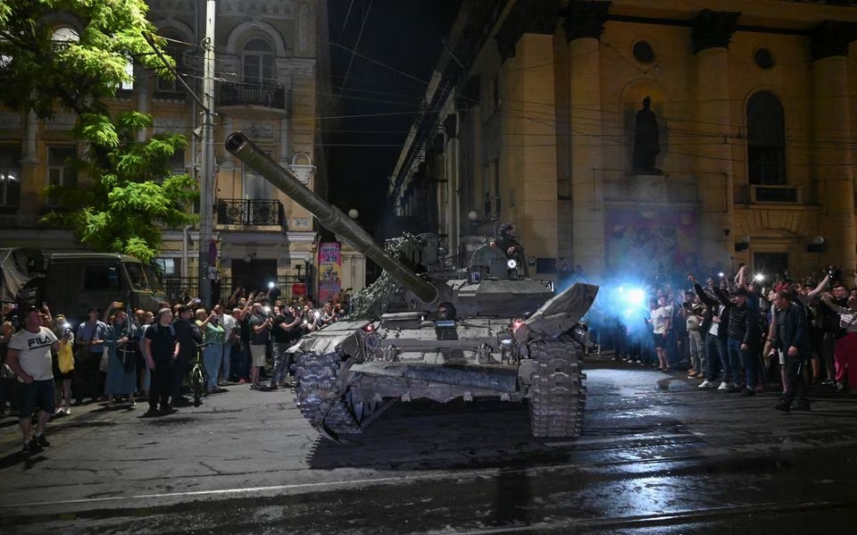 The Treasury claimed that the companies are engaged in illicit gold dealings to fund the militia to sustain and expand its armed forces, including those in Ukraine and Africa.
Russian Firm Issues Oil-For-Debt Deal With PDVSA
An unnamed Russian oil firm has reportedly sent a request to the Venezuela's state-run company PDVSA to take control of exports from their joint ventures in an attempt to revive cash flow from the 5 companies that have been hard-hit by the newly imposed U.S. sanctions, claimed sources.
Roszarubezhneft, a state-owned company that acquired Russian oil major Rosneft's (ROSN.MM) assets in Venezuela in 2020 – wants to market the crude and fuel oil produced by the joint-ventures – similar to a deal PDVSA struck last year with U.S. oil producer Chevron (CVX.N).
Pound Hikes Higher Amidst Russian Instability
The pound sterling is headed for its biggest daily gain against the dollar in two weeks while being boosted by a modest return of risk appetite after the aborted mutiny in Russia over the weekend that briefly threatened to upend markets. Investors are still trying to determine how this will affect the global economy and the outlook for interest rates.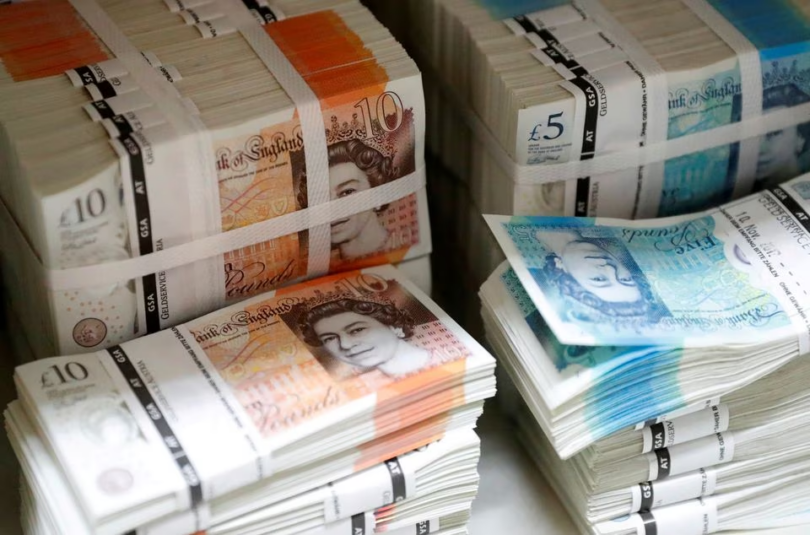 The pound was last up by 0.14% against the dollar, on course for its largest 1-day rise since June. Against the euro, the pound was reportedly flat at 85.80 pence. The Bank of England also raised its rates on June by 50 basis points to 5%, in light of evidence that the inflation of the last two years is becoming more entrenched in the economy and therefore harder to fight.
Forward-looking Statements
This article contains "forward-looking statements" and may be identified by the use of forward-looking terminology such as "anticipate", "believe", "continue", "could", "estimate", "expect", "hope", "intend", "may", "might", "plan", "potential", "predict", "should", or "will", or other variations thereon or comparable terminology. However, the absence of such terminology does not mean that a statement is not forward-looking. In particular, statements about the expectations, beliefs, plans, objectives, assumptions, future events, or future performance of Doo Prime will be generally assumed as forward-looking statements.
Doo Prime has provided these forward-looking statements based on all current information available to Doo Prime and Doo Prime's current expectations, assumptions, estimates, and projections. While Doo Prime believes these expectations, assumptions, estimations, and projections are reasonable, these forward-looking statements are only predictions and involve known and unknown risks and uncertainties, many of which are beyond Doo Prime's control. Such risks and uncertainties may cause results, performance, or achievements materially different from those expressed or implied by the forward-looking statements.
Doo Prime does not provide any representation or warranty on the reliability, accuracy, or completeness of such statements. Doo Prime is not obliged to provide or release any updates or revisions to any forward-looking statements.
Risk Disclosure
Trading in financial instruments involves high risks due to the fluctuation in the value and prices of the underlying financial instruments. Due to the adverse and unpredictable market movements, large losses exceeding the investor's initial investment could incur within a short period of time. The past performance of a financial instrument is not an indication of its future performance. Investments in certain services should be made on margin or leverage, where relatively small movements in trading prices may have a disproportionately large impact on the client's investment and client should therefore be prepared to suffer significant losses when using such trading facilities.
Please make sure you read and fully understand the trading risks of the respective financial instrument before engaging in any transaction with Doo Prime's trading platforms. You should seek independent professional advice if you do not understand any of the risks disclosed by us herein or any risk associated with the trade and investment of financial instruments. Please refer to Doo Prime's Client Agreement and Risk Disclosure and Acknowledgement Notice to learn more.