Hong Kong Halts Trading Due To Typhoon Talim
Hong Kong canceled morning trading in the city's USD 5.2 trillion stock market and will probably scrap the afternoon session as well due to Typhoon Talim. Hong Kong Exchanges & Clearings Ltd. made the move after the government confirmed the No. 8 signal — the third-highest warning on a scale of five.
Oil Slips After Libya Resumes Output
Oil prices dipped for a second session today after Libya resumed production over the weekend. Brent crude futures fell by 57 cents, or 0.7%, to USD 79.30 a barrel while U.S. West Texas Intermediate crude was at USD 74.90 a barrel, down by 52 cents, or 0.7%.
Twitter's cash flow still negative as ad revenue drops 50%
Twitter's cash flow remains negative due to a near 50% drop in advertising revenue and heavy debt load, Elon Musk said over the weekend, falling short of his expectation in March that Twitter could flip into a cash flow positive by June.
Today's News
A flurry of economic data from China that was expected to showcase its post-pandemic bounce is quickly fizzling out. Raising expectations that Beijing needs to unveil more stimulus measures soon to shore up activity and shaky consumer confidence.
After a strong start to the year following the dismantling of tough COVID-19 measures, recent data have pointed to a sharp loss of economic momentum due to weaker demands at home and abroad alongside a protracted slump in the country's property market, which is usually a significant growth driver.
The world's second-largest economy barely managed a 0.5% growth in the second quarter compared to earlier months. Separate data for June is expected to show industrial output, retail sales and investment continuing to cool. Some economists have blamed the "scarring effects" caused by years of strict COVID-19 measures and regulatory curbs on the property and technology sectors – despite recent official efforts to reverse some curbs to support the economy.
Other reports are as follows:
China Data Weighs In On Asian Shares
Asian shares got off to a subdued start today as markets braced for a Chinese economic data that is predicted to underwhelm, while the season's earnings picked up steam with Tesla on the docket. The Chinese economy is forecasted to have grown by a mere 0.5% in the second quarter, though the annual pace will be flattered by the base effects at a predicted 7.3%.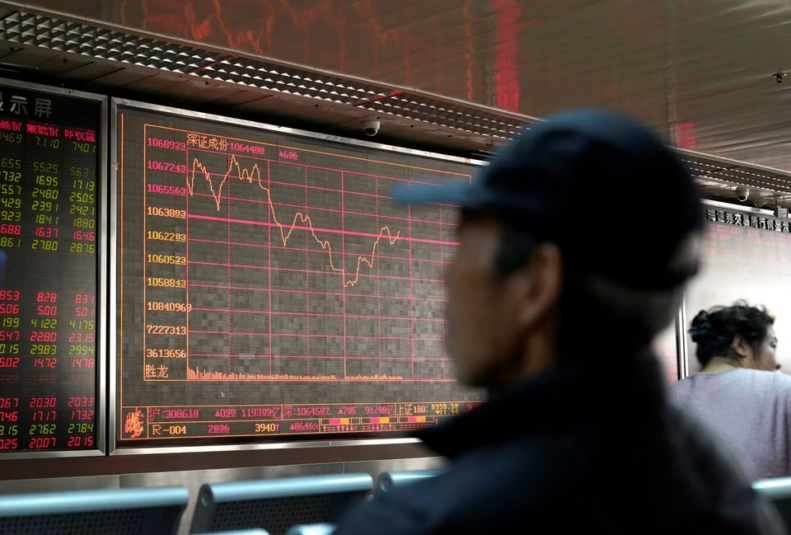 Retail sales, industrial output and urban investment are all expected to show slowing growth, which is why markets are counting on Beijing to unveil more stimulus measures soon.
Yellen Still Eager To Collaborate
U.S. Treasury Secretary Janet Yellen declared that she was still "eager" to work with China on areas of mutual interest, including debt restructurings for poorer countries, and that multilateral development banks needed reforms before capital increases could be considered.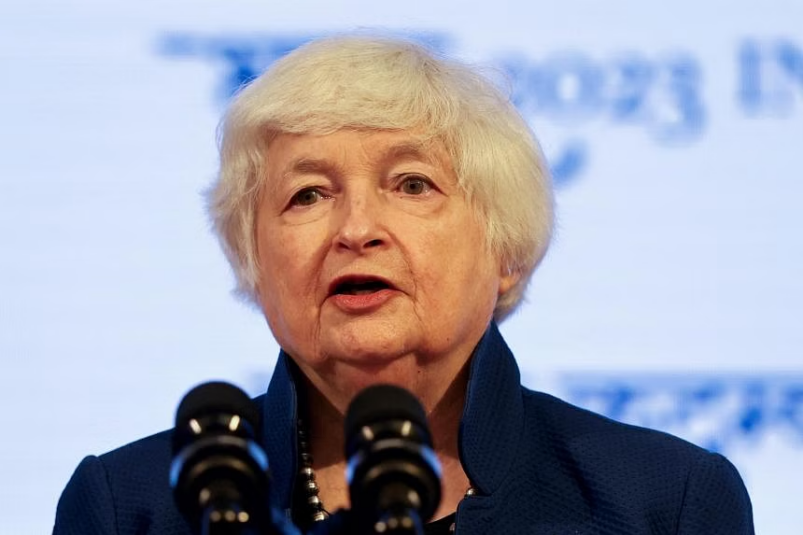 At a press conference before meeting a group of 20 finance ministers and central bankers in India, Yellen said that her visit to Beijing last week truly helped put the U.S.-China relationship on "surer footing" and that the world's two biggest economies had an obligation to the world "to cooperate on areas of mutual concern".
Dollar Shakes Off Bruises
A bruised dollar took a respite after suffering its worst weekly drop of the year as traders waited for the economic data and policy decisions before selling it down further. Chinese growth data and loan-rate settings are due later in the session, ahead of the U.S. retail sales and British inflation later in the week, followed by a slew of central bank meetings in the week after.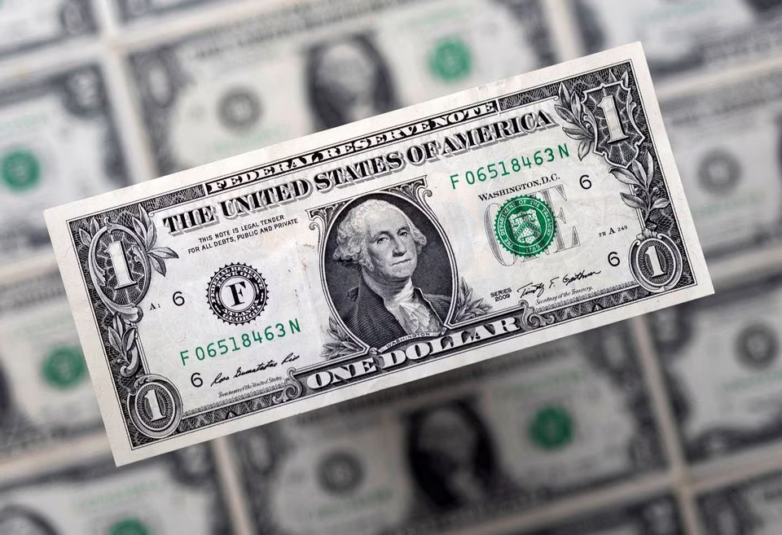 The euro, which jumped 2.4% last week to a 16-month high, held just below that peak at USD 1.1228. The yen was also up by 2.4% last week, as it held at 138.69 per dollar.