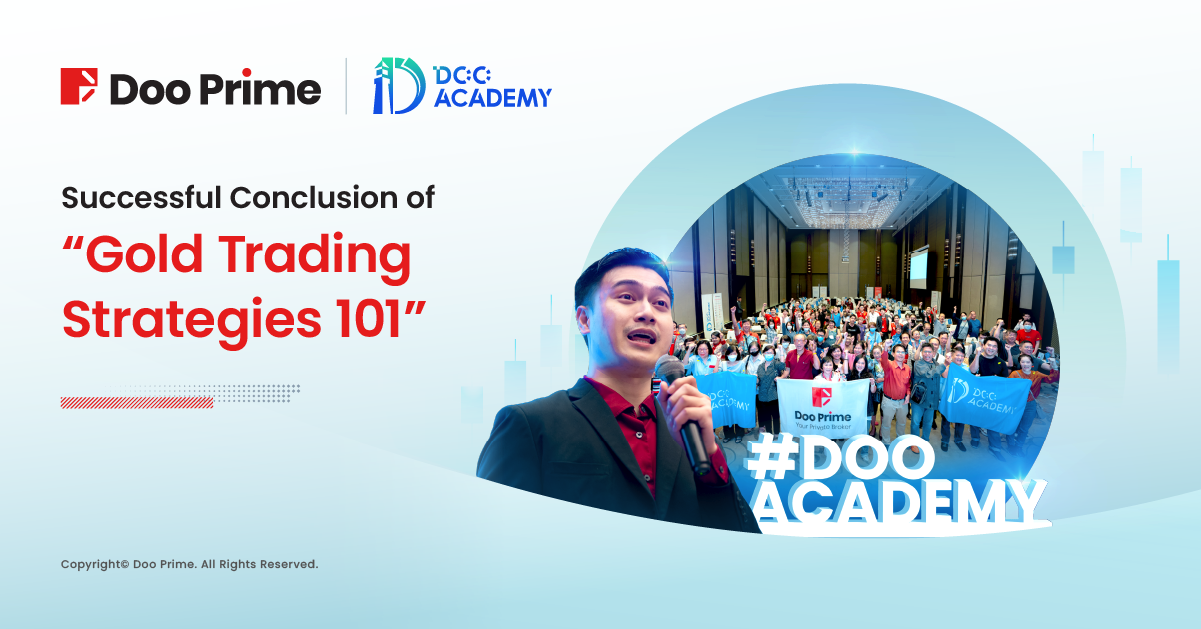 Doo Prime proudly sponsored a seminar by Doo Academy, in collaboration with Teacher Pao Athiwat. The event was held on Saturday, October 28, 2023, at The Okura Prestige Hotel in Bangkok, Thailand.
The turnout was extraordinary, with more than 200 pax of enthusiastic attendees. Doo Academy gave a gracious welcome to clients, and provided a luxurious lunch, snack breaks, as well as gifts. Furthermore, clients had the opportunity to participate in a lively photo booth session, as well as the Lucky Draw activity, offering them the chance to win a variety of exciting prizes.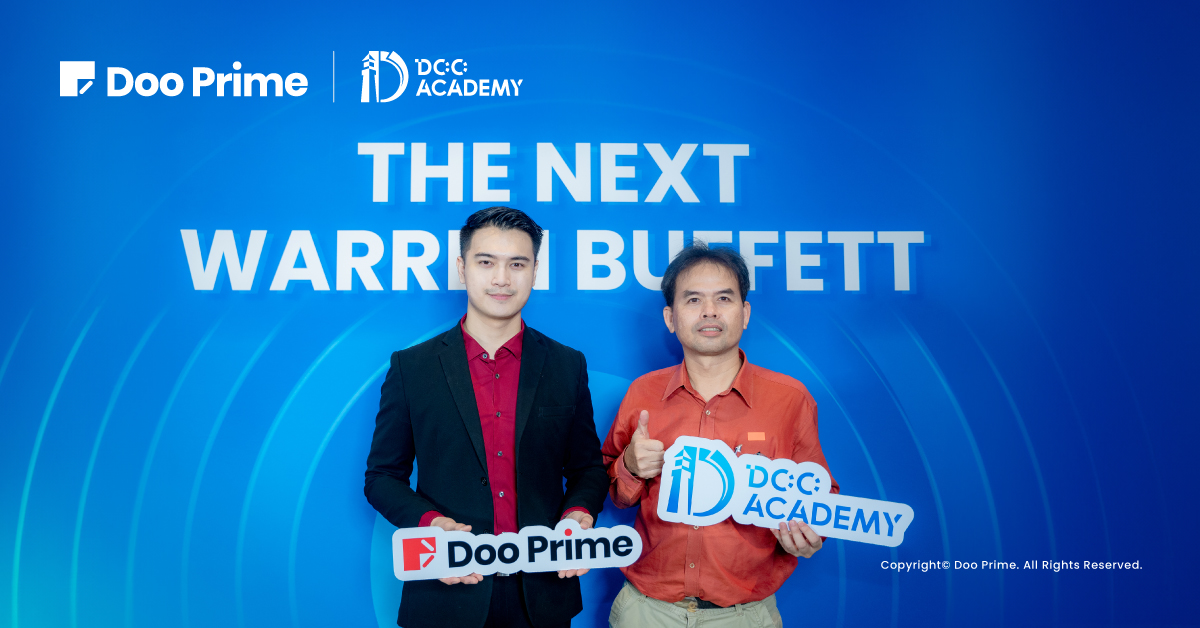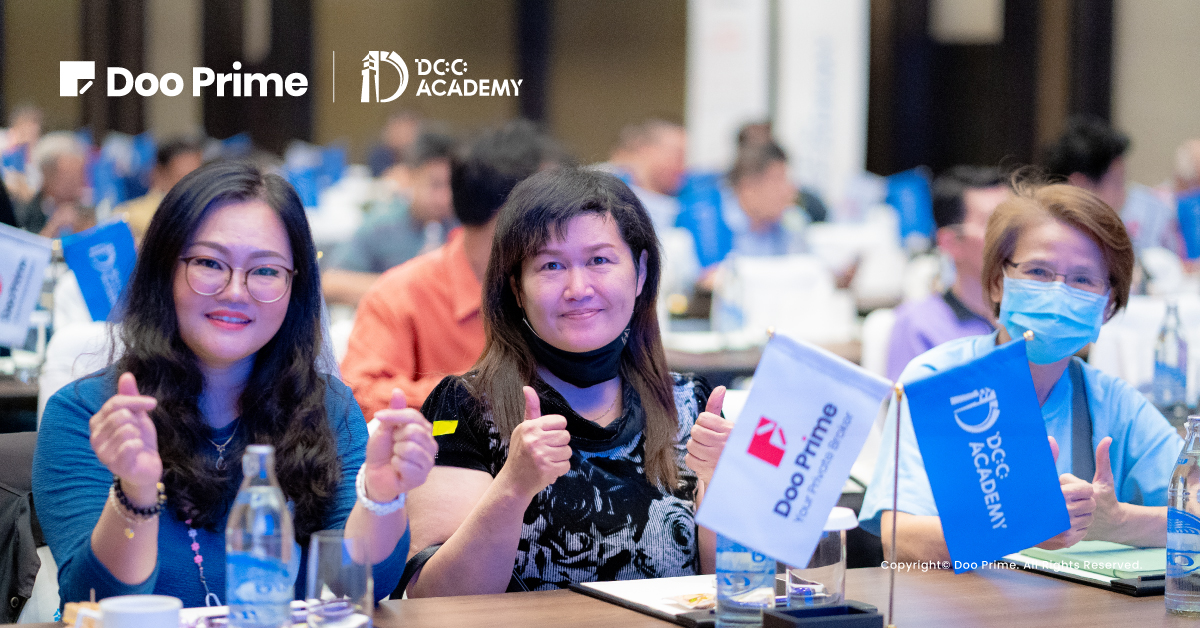 Doo Prime Sponsors Doo Academy Thailand "Gold Trading Strategies 101" Seminar
Doo Academy, a subsidiary of Doo Group, is an educational institution with the aim of providing financial knowledge and understanding to the general public. In line with its vision, Doo Academy has organized multiple online and offline seminars to enhance financial knowledge and understanding without caliber and facilitate a community space for knowledge exchange and discussions.
Meanwhile, Doo Prime is the proud sponsor of the seminar. With its core value of "clients come first", Doo Prime is committed to assisting clients to achieve their personal goals, which saw a strong alignment with the seminar's purpose of fostering more financial knowledge to the public to help them in gold trading.
On the other hand, Teacher Pao Athiwat is one of the most famous investment speakers in Thailand. He spoke about trading gold with news analysis in the seminar.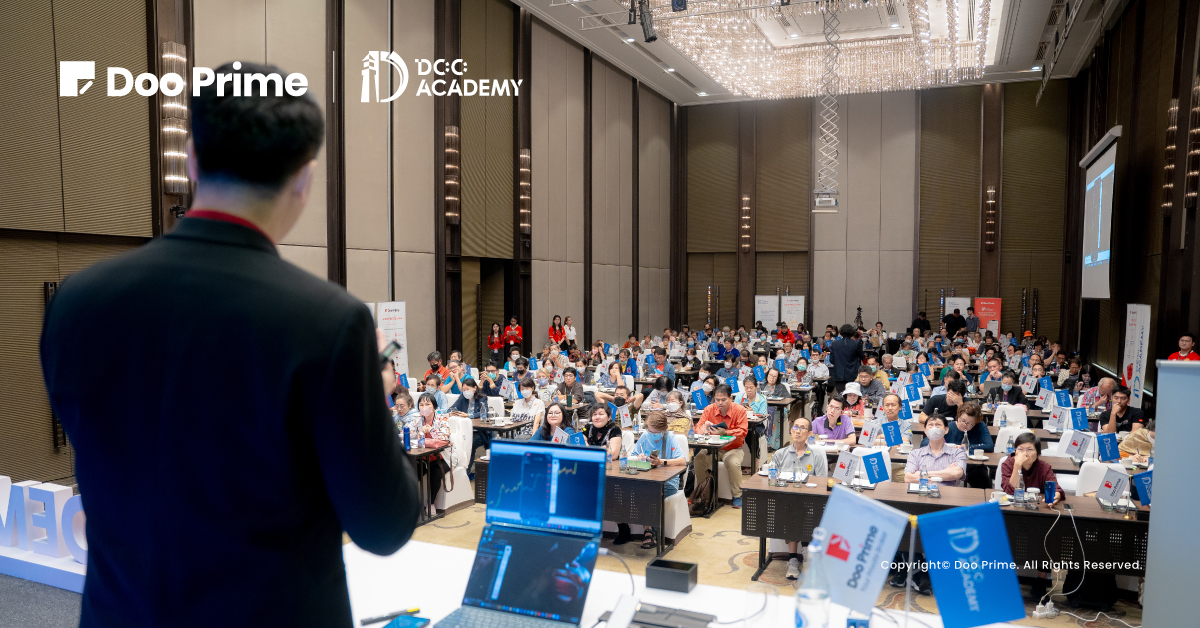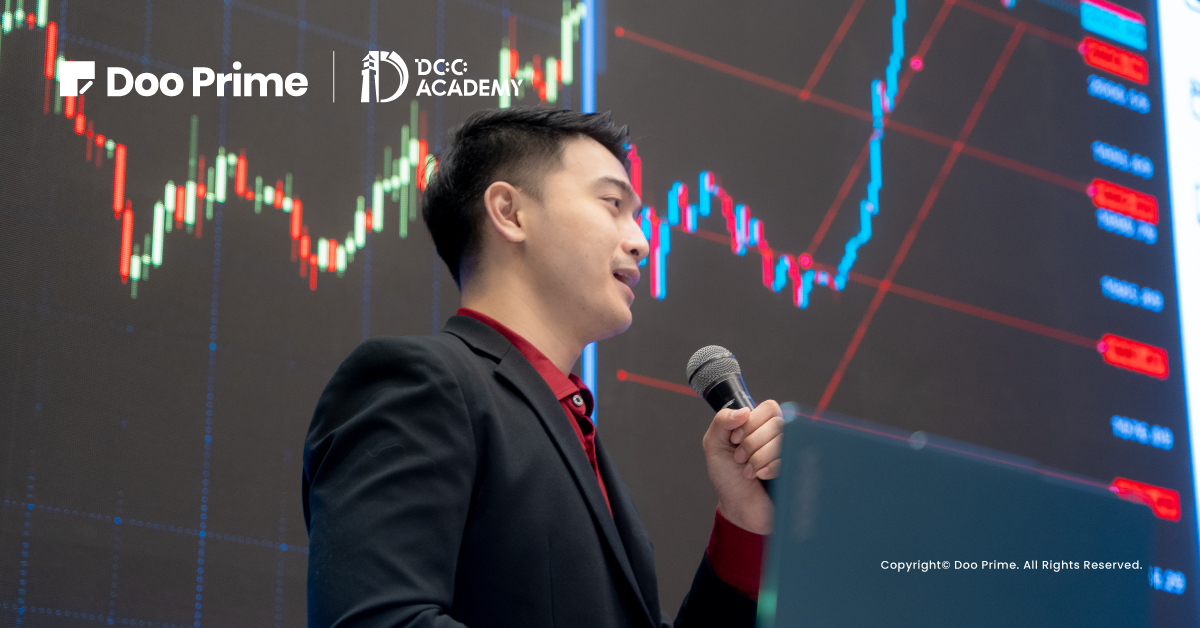 Systematic trading was the main focus, and is easy for beginners to grasp. Teacher Pao shared valuable insight on this and on gold trading strategies, along with tips. This included the importance of trading psychology. The seminar also covers practical topics like risk management and understanding technical trading trends.
Investors attained the knowledge and ability to navigate the ever-changing investment market. They gained invaluable insight on gold trading as a haven during high volatility in the market caused by the high inflation rate and geopolitical instability.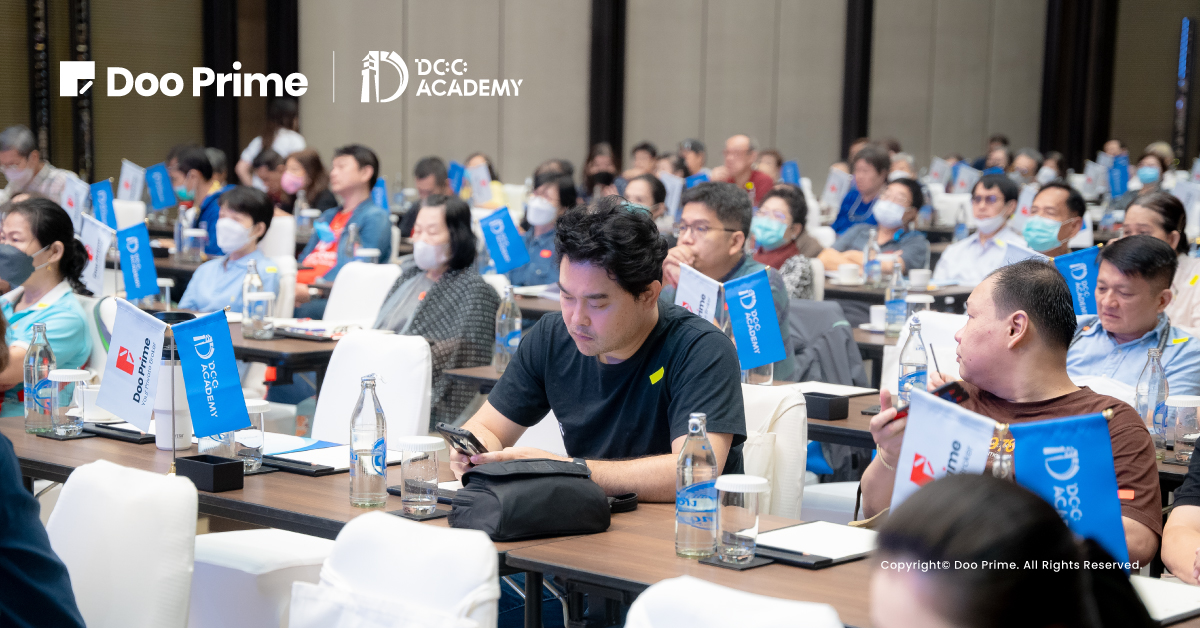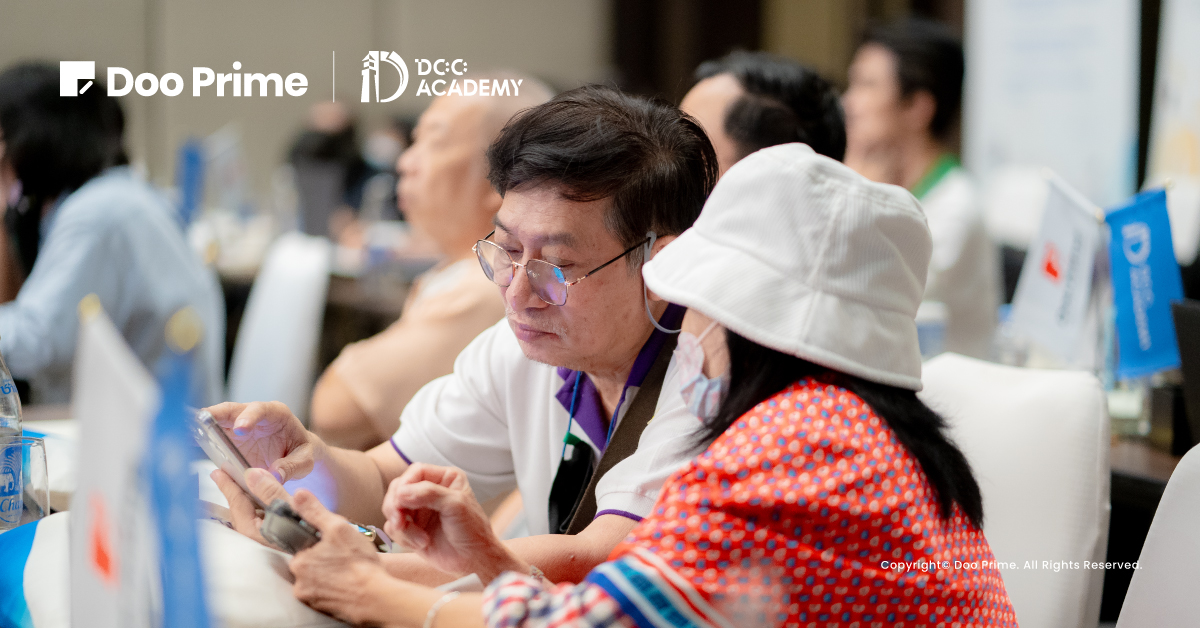 The event was a success. The participants actively participated in the interactive sessions and were impressed by Teacher Pao's extensive experience in the gold trading area. Teacher Pao has also responded enthusiastically to the participants' questions, offering insights on gold trading.
In addition to these various sharing sessions, Doo Prime also sponsored the event's Lucky Draw event with many special prizes such as Apple Watches, gold bar, and many more.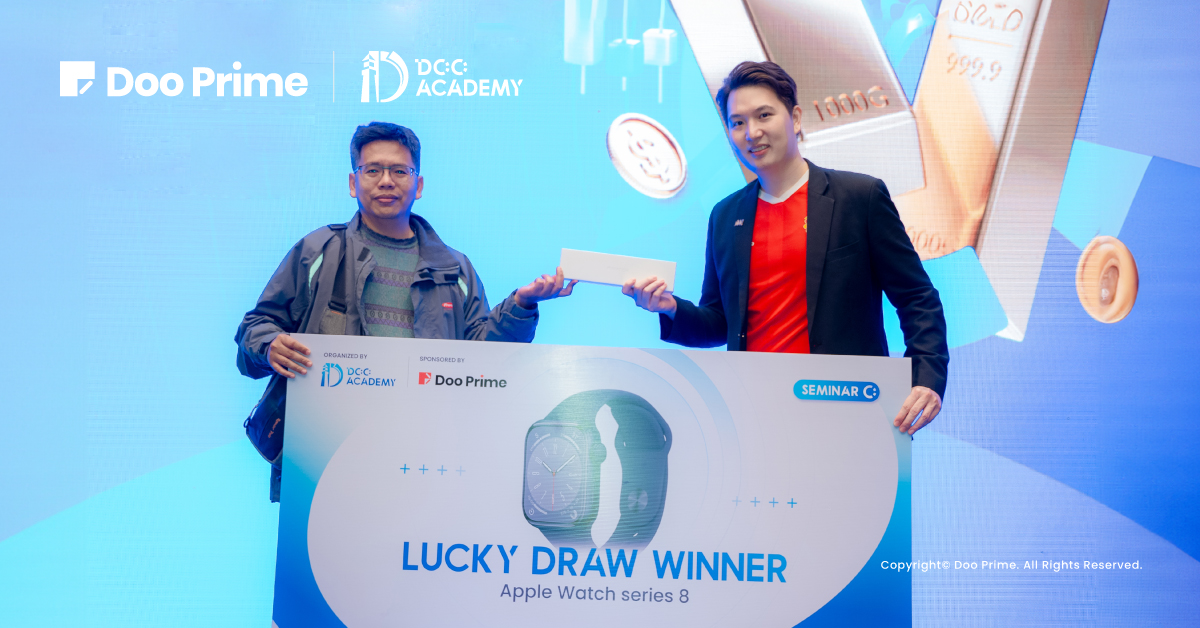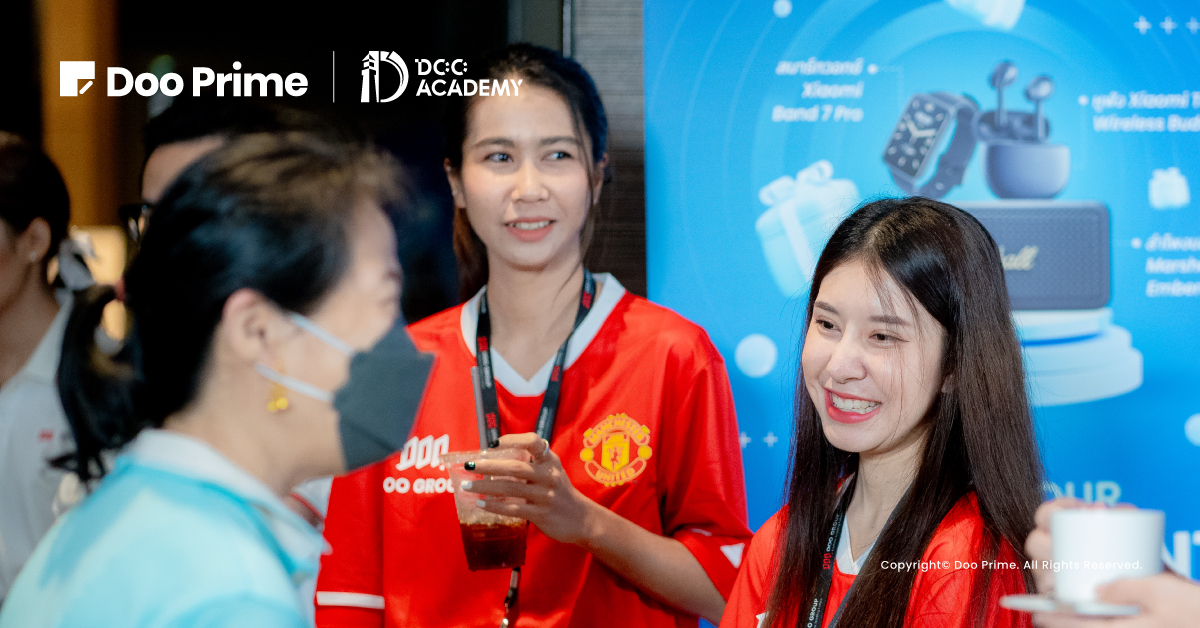 Doo Prime had great conversations with the seminar attendees and got impressive feedback, such as, "The Doo Academy x Teacher Pao seminar is packed with knowledge. Doo Prime supporting it and offering the Welcome Bonus of 100 USD is a great chance for clients, especially a new trader like me. It allows me to explore trading opportunities and maximize profits"
Another participant chimed: "I was amazed by the whole experience. Attending this Doo Academy seminar provided valuable knowledge and additionally, there are special benefits that Doo Prime has provided for clients. "
This underscores Doo Prime's dedication to delivering exceptional service and offering numerous exclusive benefits to its clients. It also stands as a testament that Doo Prime always adheres to client-oriented values and encourages traders to equip themselves with investment knowledge so they can achieve their personal goals.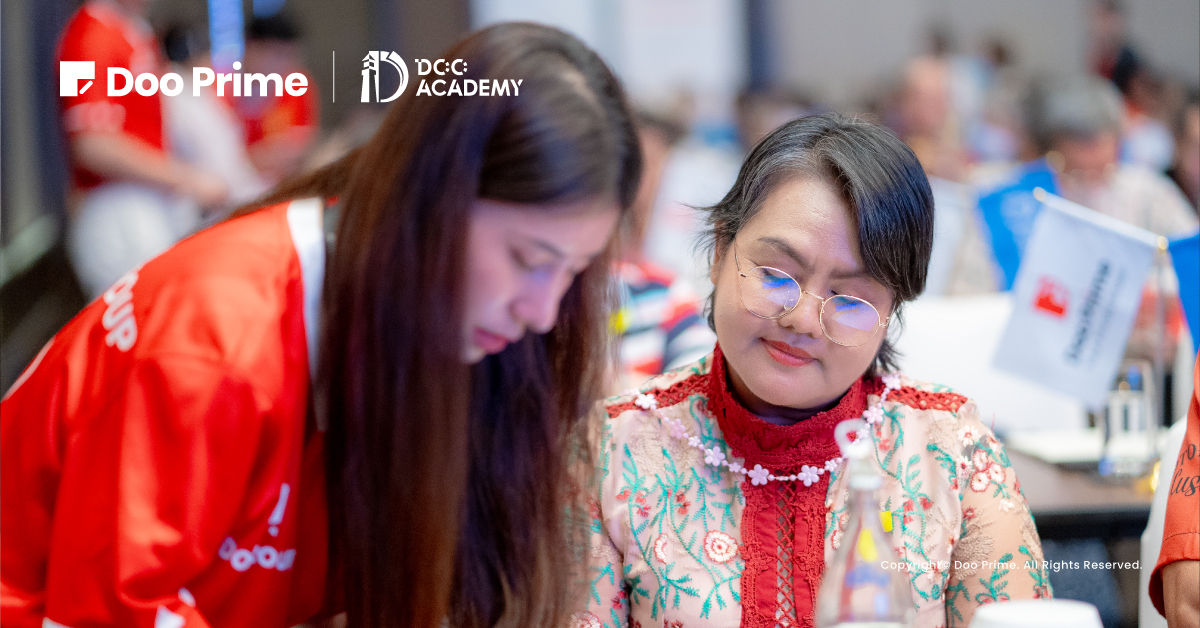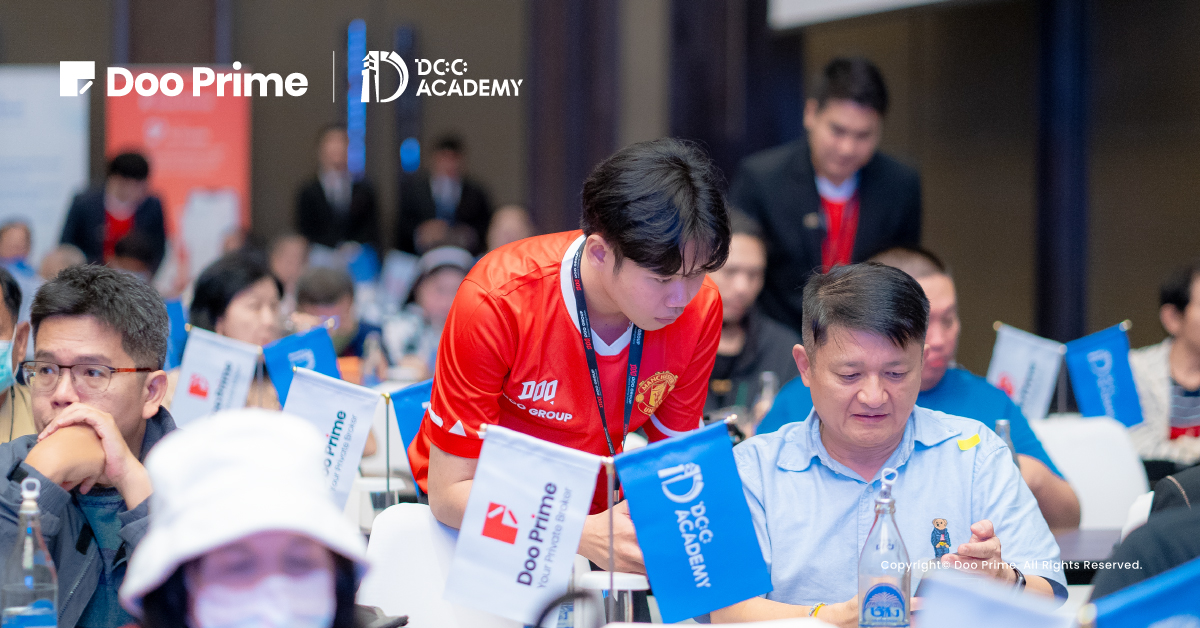 Join Doo Prime for Knowledge, Insights, and Empowerment in Preparing for Volatile Markets
Doo Prime would like to express our sincere gratitude to Teacher Pao and the participants for making this seminar a great experience. Doo Academy's determination to make this event memorable is plausible, and we are grateful to be able to assist them in organizing this impactful and meaningful event.
In the future, Doo Prime will continue to provide our clients with quality service and facilitate more learning opportunities to them to enhance their financial and trading knowledge.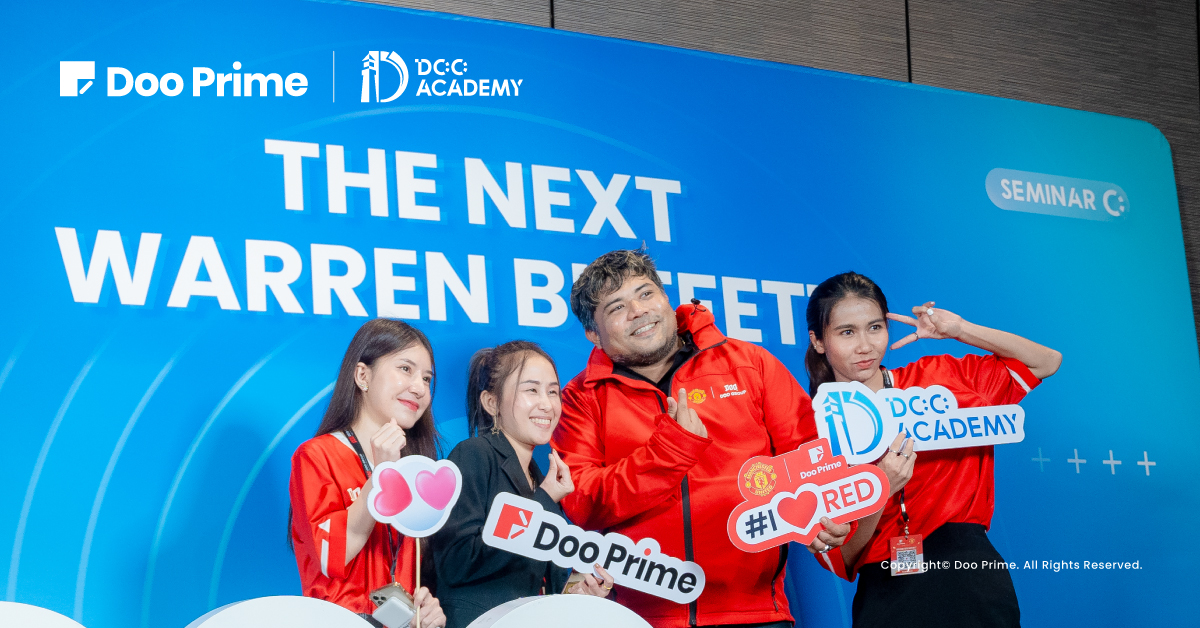 Follow us on our official Doo Prime Thailand Channels to get more information on our seminars, activities, and other interesting promotions. Together, let us learn, grow, and succeed in our investment journey.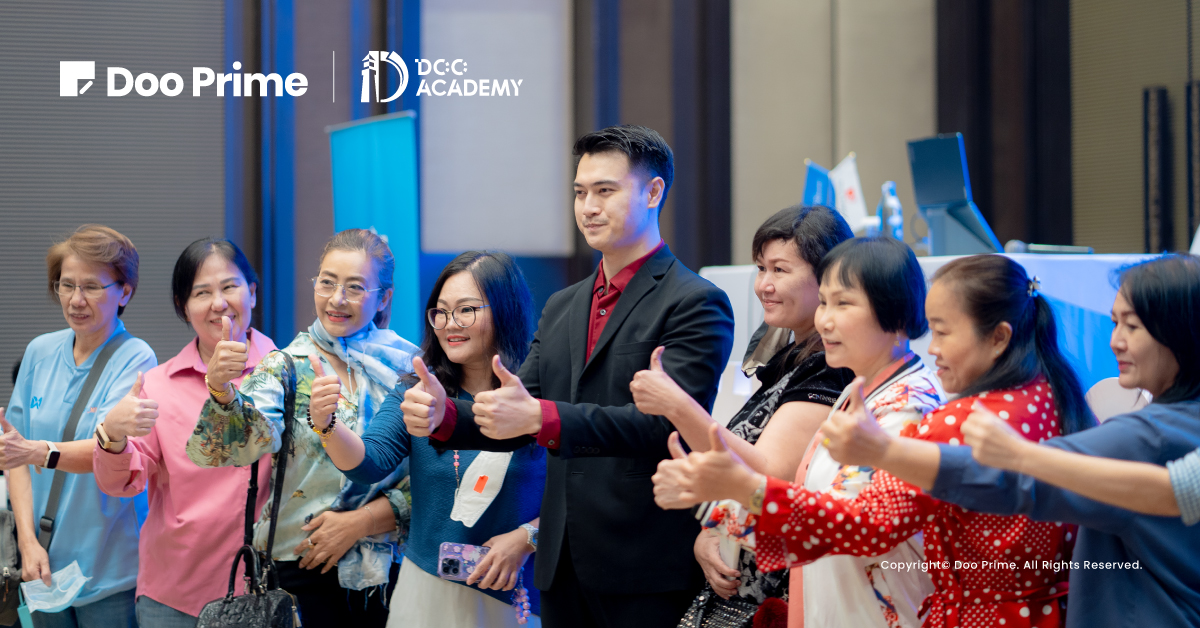 | About Doo Prime
Our Trading Products
Securities | Futures | Forex | Precious Metals | Commodities | Stock Indices
Doo Prime, an international preeminent online broker under Doo Group, strives to provide professional investors with global CFD trading products in Securities, Futures, Forex, Precious Metals, Commodities, and Stock Indices. At present, Doo Prime is delivering the finest trading experience to more than 130,000 clients, with an average trading volume of more than USD 51.223 billion each month.
Doo Prime entities respectively hold the relevant financial regulatory licenses in Seychelles, Mauritius, and Vanuatu with operation centers in Dallas, Sydney, Singapore, Hong Kong, Dubai, Kuala Lumpur, and other regions.
With robust financial technology infrastructure, well-established partnerships, and an experienced technical team, Doo Prime boasts a safe and secure trading environment, competitive trading costs, as well as deposit and withdrawal methods that support 20+ different currencies. Doo Prime also incorporates 24/7 multilingual customer service and extremely fast trade execution via multiple industry-leading trading terminals such as MT4, MT5, TradingView, and Doo Prime InTrade, covering over 10,000 trading products.
Doo Prime's vision and mission are to become a financial technology-focused broker, streamlining international global financial products investment.
For more information about Doo Prime, please contact us at:
Phone:
Europe: +44 11 3733 5199
Asia: +852 3704 4241
Asia – Singapore: +65 6011 1415
Asia – China: +86 400 8427 539
E-mail:
Technical Support: [email protected]
Account Manager: [email protected]
Forward-looking Statements
This article contains "forward-looking statements" and may be identified by the use of forward-looking terminology such as "anticipate", "believe", "continue", "could", "estimate", "expect", "hope", "intend", "may", "might", "plan", "potential", "predict", "should", or "will", or other variations thereon or comparable terminology. However, the absence of such terminology does not mean that a statement is not forward-looking. In particular, statements about the expectations, beliefs, plans, objectives, assumptions, future events, or future performance of Doo Prime will be generally assumed as forward-looking statements.
Doo Prime has provided these forward-looking statements based on all current information available to Doo Prime and Doo Prime's current expectations, assumptions, estimates, and projections. While Doo Prime believes these expectations, assumptions, estimations, and projections are reasonable, these forward-looking statements are only predictions and involve known and unknown risks and uncertainties, many of which are beyond Doo Prime's control. Such risks and uncertainties may cause results, performance, or achievements materially different from those expressed or implied by the forward-looking statements.
Doo Prime does not provide any representation or warranty on the reliability, accuracy, or completeness of such statements. Doo Prime is not obliged to provide or release any updates or revisions to any forward-looking statements.
Risk Disclosure
Trading in financial instruments involves high risks due to the fluctuation in the value and prices of the underlying financial instruments. Due to the adverse and unpredictable market movements, large losses exceeding the investor's initial investment could incur within a short period of time. The past performance of a financial instrument is not an indication of its future performance. Investments in certain services should be made on margin or leverage, where relatively small movements in trading prices may have a disproportionately large impact on the client's investment and client should therefore be prepared to suffer significant losses when using such trading facilities.
Please make sure you read and fully understand the trading risks of the respective financial instrument before engaging in any transaction with Doo Prime's trading platforms. You should seek independent professional advice if you do not understand any of the risks disclosed by us herein or any risk associated with the trade and investment of financial instruments. Please refer to Doo Prime's Client Agreement and Risk Disclosure and Acknowledgement Notice to find out more.
Disclaimer
This information is addressed to the general public solely for information purposes and should not be taken as investment advice, recommendation, offer, or solicitation to buy or sell any financial instrument. The information displayed herein has been prepared without any reference or consideration to any particular recipient's investment objectives or financial situation. Any references to the past performance of a financial instrument, index, or a packaged investment product shall not be taken as a reliable indicator of its future performance. Doo Prime and its holding company, affiliates, subsidiaries, associated companies, partners and their respective employees, make no representation or warranties to the information displayed and shall not be liable for any direct, indirect, special or consequential loss or damages incurred a result of any inaccuracies or incompleteness of the information provided, and any direct or indirect trading risks, profit, or loss arising from any individual's or client's investment.
Share to