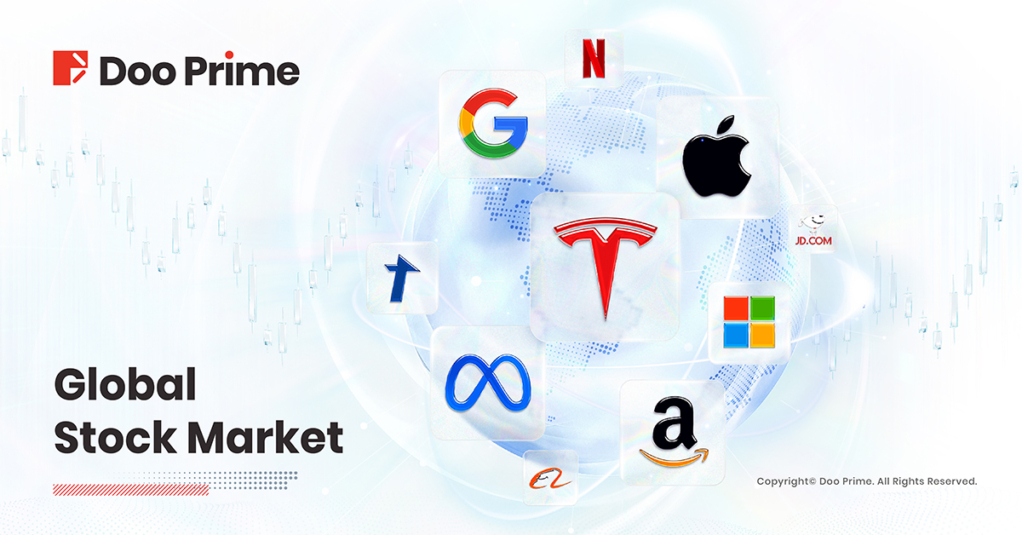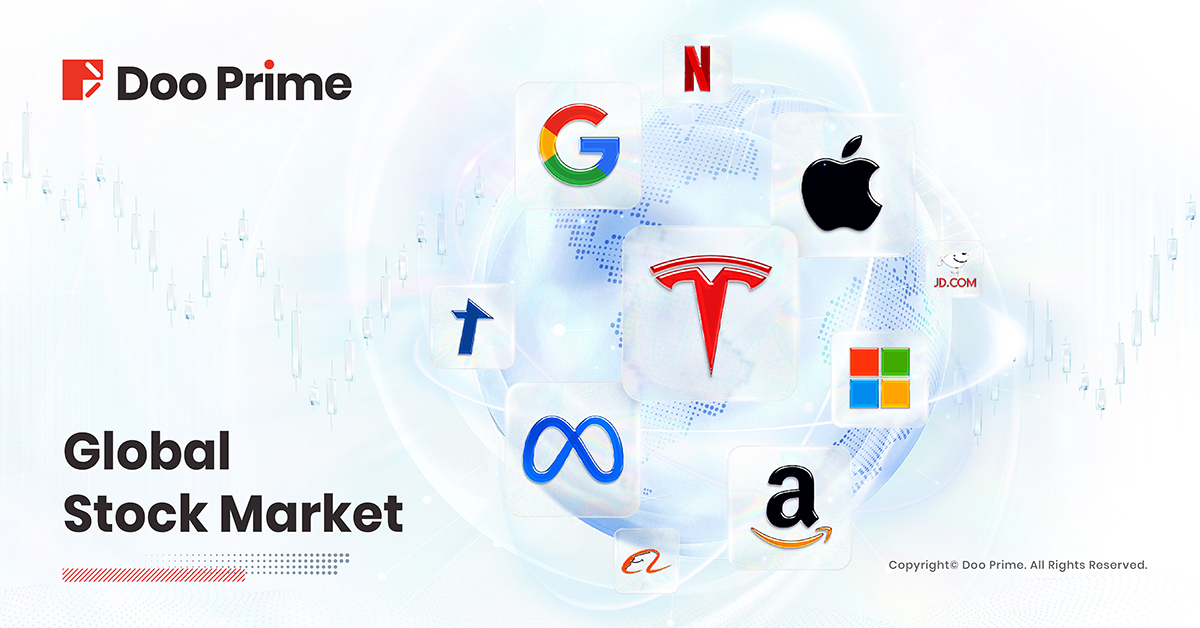 On Thursday, the U.S. stocks closed higher with all three major indices gaining more than 1.7%, and the Dow Jones Industrial Average rose by 560 points.  
This was attributed to investors' bets that the Federal Reserve's interest rate hike cycle had come to an end, leading to a decrease in U.S. bond yields.
Following the Federal Reserve's announcement of maintaining interest rates, the latest opinion polls indicate that investors believe the Fed is nearing the end of its interest rate hikes.
It appears that the sell-off in U.S. bonds may also come to a halt. Meanwhile, the driving force behind the trend of U.S. bonds is shifting from monetary policy to the federal government's deficit scale.
The survey reveals that the market is increasingly optimistic about the end of a three-year low for U.S. government bonds. The 10-year Treasury yield has surged over four percentage points from its pandemic low.
U.S. Stocks
Fundamental Analysis:
Moderna reported a Q3 loss exceeding expectations, causing its stock to drop by more than 6%.
Moderna reported third-quarter sales of $18.3 billion, a 45.5% year-on-year decrease but $450 million higher than market expectations.
The company reported a net loss of $3.6 billion, compared to a net profit of $1 billion in the same period last year.
Diluted earnings per share (EPS) were -$9.53, while the market had expected a loss of -$2.05 per share.
Moderna's third-quarter loss exceeded expectations as the company recorded $3.1 billion in expenses for writing down excess COVID-19 vaccines and reducing its production scale.
In the hot Chinese concept stock market, the Nasdaq China Golden Dragon Index rose by 2.04%, and XPeng Motors saw an increase of over 6%.
On November 1, XPeng Motors announced its latest delivery results.
In October 2023, XPeng Motors delivered a total of 20,002 new vehicles, representing a 31% increase compared to the previous month and a 292% increase year-on-year, reaching the milestone of 20,000 monthly deliveries and setting a new record in monthly deliveries.
Technical Analysis: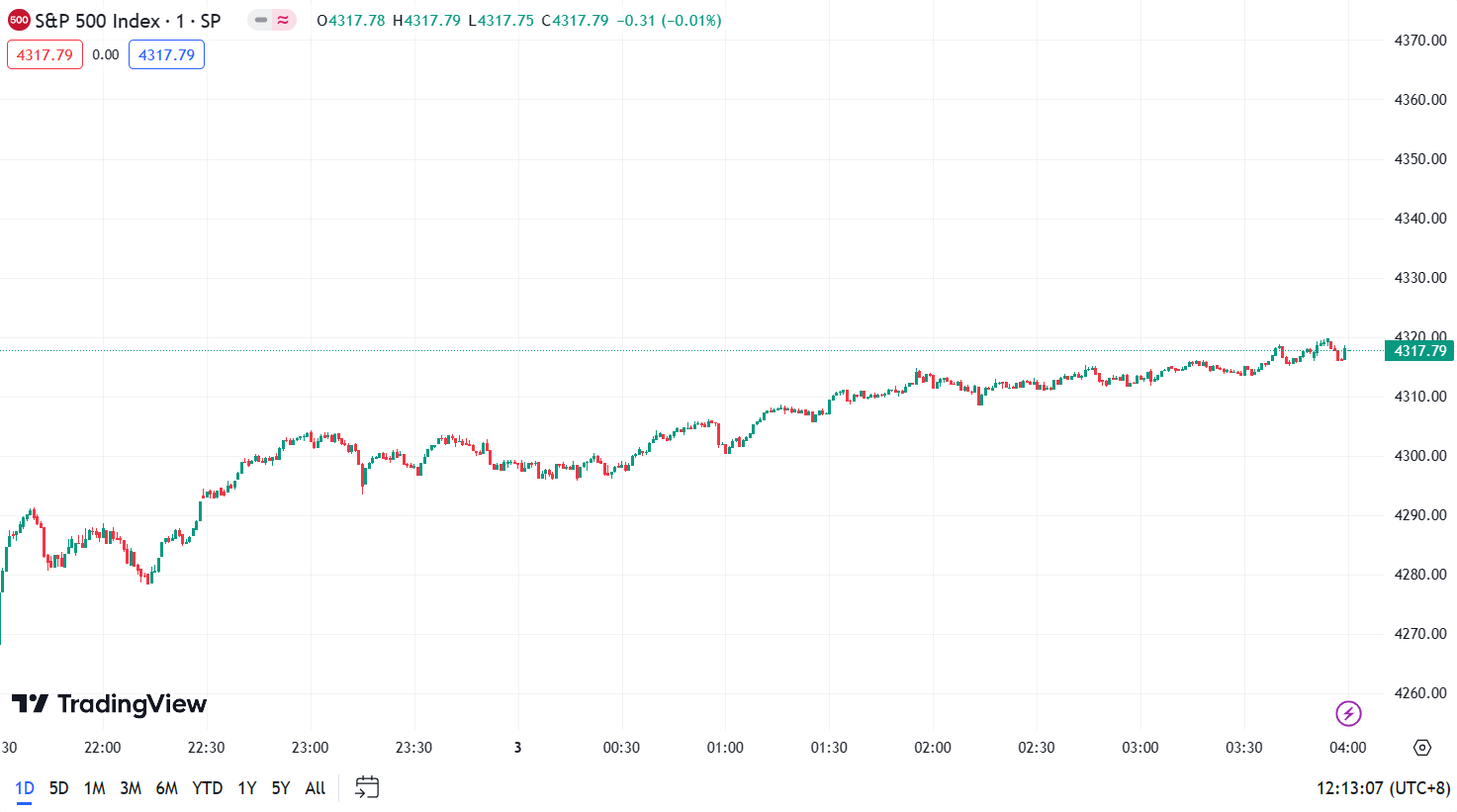 (S&P 500 Index, 1-day chart)
Market Trends:
Dow Jones Industrial Average rose by 564.50 points, a 1.70% increase, closing at 33,839.08.
Nasdaq Composite Index (Nasdaq) gained 232.72 points, a 1.78% increase, closing at 13,294.19.
S&P 500 Index increased by 79.92 points, a 1.89% gain, closing at 4,317.78.
Hong Kong Stocks
In the Hong Kong stock market, the three major indices opened higher today.
Core technology stocks saw gains, with JD Group, Baidu Group, and Alibaba all rising by nearly 2%.
Xiaomi Group and Tencent Holdings also increased by over 1%. Automotive stocks collectively opened higher, with XPeng Motors and NIO both gaining nearly 5%.
Property stocks showed broad gains, led by China Evergrande with a more than 6% increase.
Chinese brokerage stocks opened higher, with Guangfa Securities rising by over 5%.
After a continuous decline, restaurant stocks rebounded, with Yum China rising by 2.3% after three consecutive days of losses, while Haidilao and Jiumaoji both turned green.
Technical Analysis: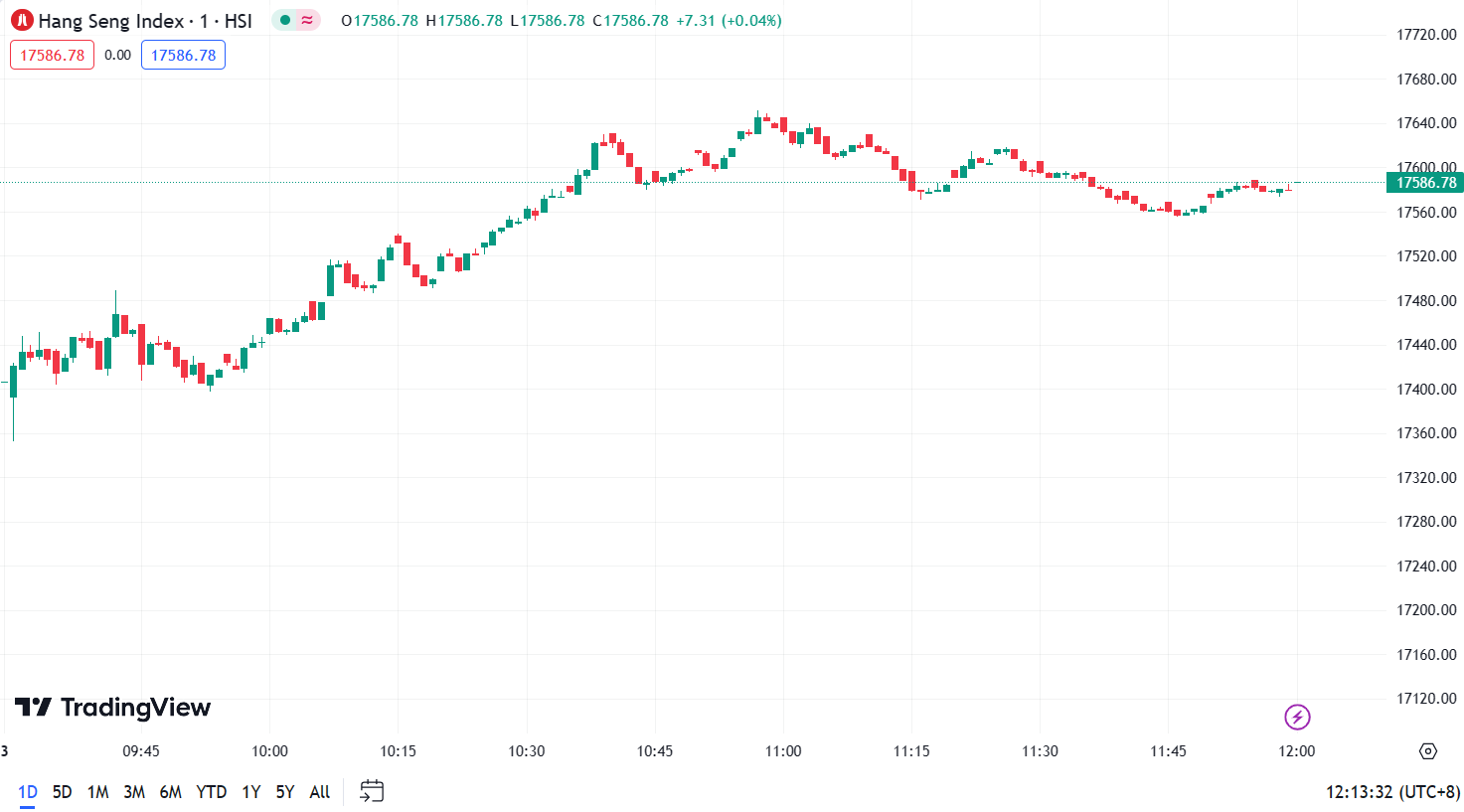 (Hang Seng Index, 1-day chart)
Market Trends:
Hang Seng Index (HSI) increased by 2.07%, closing at 17,586.78.
Hang Seng Tech Index (HSTECH) declined by 2.31%, closing at 3,901.49.
Hang Seng China Enterprises Index (HSCEI) dropped by 1.85%, closing at 6,020.23.
FTSE China A50 Index
Fundamental Analysis:
In the A50 market, the A-share indices opened with gains in the morning.
After an initial market shakeup, the indices gradually expanded their gains to around 1%, with the ChiNext Index leading the way.
The market saw a slight pullback in the late morning.
In terms of industry sectors, a few sectors such as electrical machinery, specialized equipment, instruments and meters, general equipment, and semiconductors saw gains.
Meanwhile, gaming, real estate services, automotive (including whole vehicle), precious metals, and pharmaceuticals were among the sectors with the most significant declines.
Concepts related to film and television, mobile games, virtual digital figures, and ChatGPT remained active.
Technical Analysis: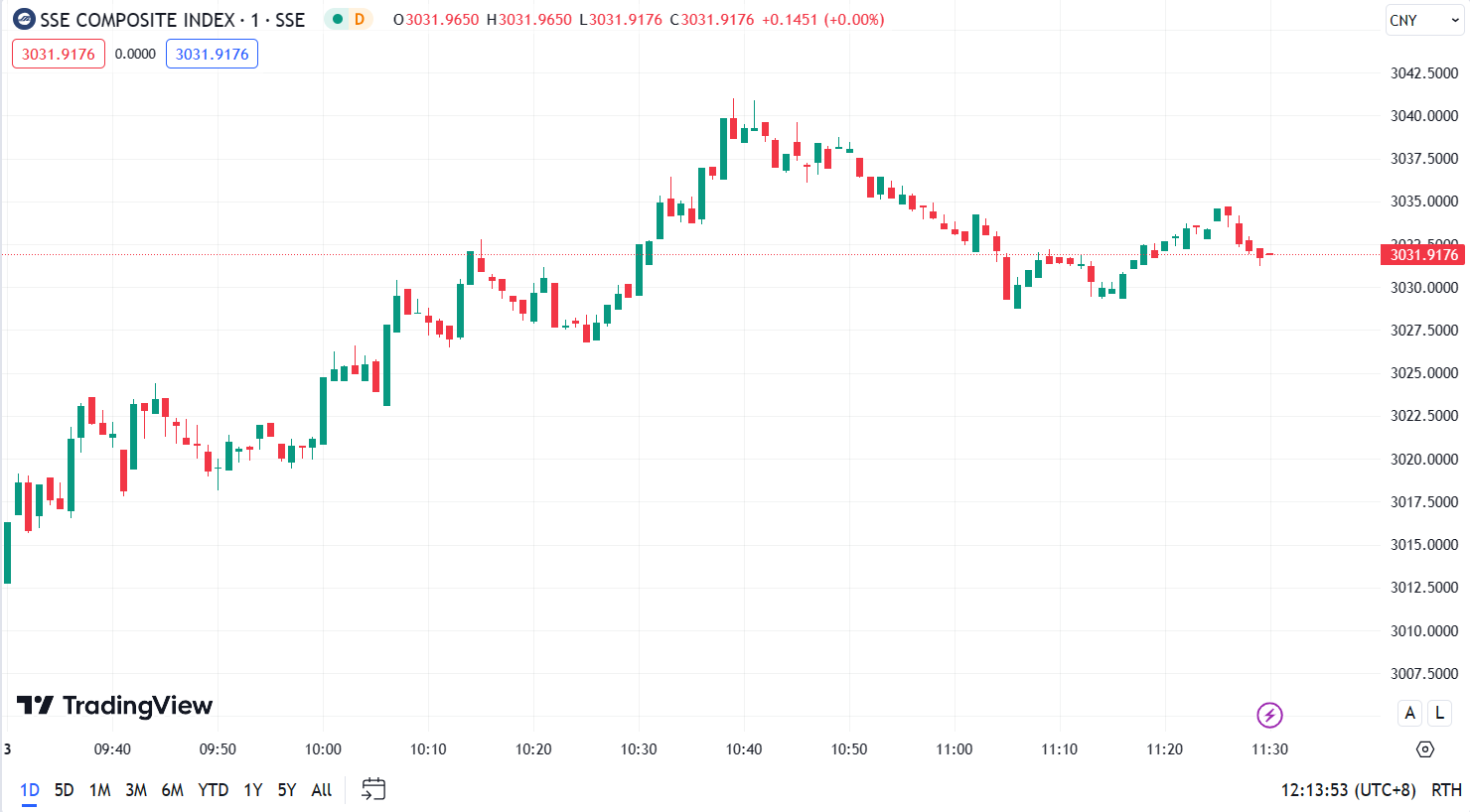 (SSE Composite Index, 1-day chart)
Market Trends:
Shanghai Composite Index (SHCOMP) increased by 0.75%, closing at 3,021.92.
Shenzhen Component Index (SZCOMP) rose by 1.26%, closing at 9,857.4.
ChiNext Index (CHINEXT) gained 1.51%, closing at 1,968.94.
SSE STAR Market 50 Index (SSE50) increased by 1.56%, closing at 873.35.
---
Forward-looking Statements
This article contains "forward-looking statements" and may be identified by the use of forward-looking terminology such as "anticipate", "believe", "continue", "could", "estimate", "expect", "hope", "intend", "may", "might", "plan", "potential", "predict", "should", or "will", or other variations thereon or comparable terminology. However, the absence of such terminology does not mean that a statement is not forward-looking. In particular, statements about the expectations, beliefs, plans, objectives, assumptions, future events, or future performance of Doo Prime will be generally assumed as forward-looking statements.
Doo Prime has provided these forward-looking statements based on all current information available to Doo Prime and Doo Prime's current expectations, assumptions, estimates, and projections. While Doo Prime believes these expectations, assumptions, estimations, and projections are reasonable, these forward-looking statements are only predictions and involve known and unknown risks and uncertainties, many of which are beyond Doo Prime's control. Such risks and uncertainties may cause results, performance, or achievements materially different from those expressed or implied by the forward-looking statements.
Doo Prime does not provide any representation or warranty on the reliability, accuracy, or completeness of such statements. Doo Prime is not obliged to provide or release any updates or revisions to any forward-looking statements.
Disclaimer
While every effort has been made to ensure the accuracy of the information in this document, DOO Prime does not warrant or guarantee the accuracy, completeness or reliability of this information. DOO Prime does not accept responsibility for any losses or damages arising directly or indirectly, from the use of this document. The material contained in this document is provided solely for general information and educational purposes and is not and should not be construed as, an offer to buy or sell, or as a solicitation of an offer to buy or sell, securities, futures, options, bonds or any other relevant financial instruments or investments. Nothing in this document should be taken as making any recommendations or providing any investment or other advice with respect to the purchase, sale or other disposition of financial instruments, any related products or any other products, securities or investments. Trading involves risk and you are advised to exercise caution in relation to the report. Before making any investment decision, prospective investors should seek advice from their own financial advisers, take into account their individual financial needs and circumstances and carefully consider the risks associated with such investment decision.