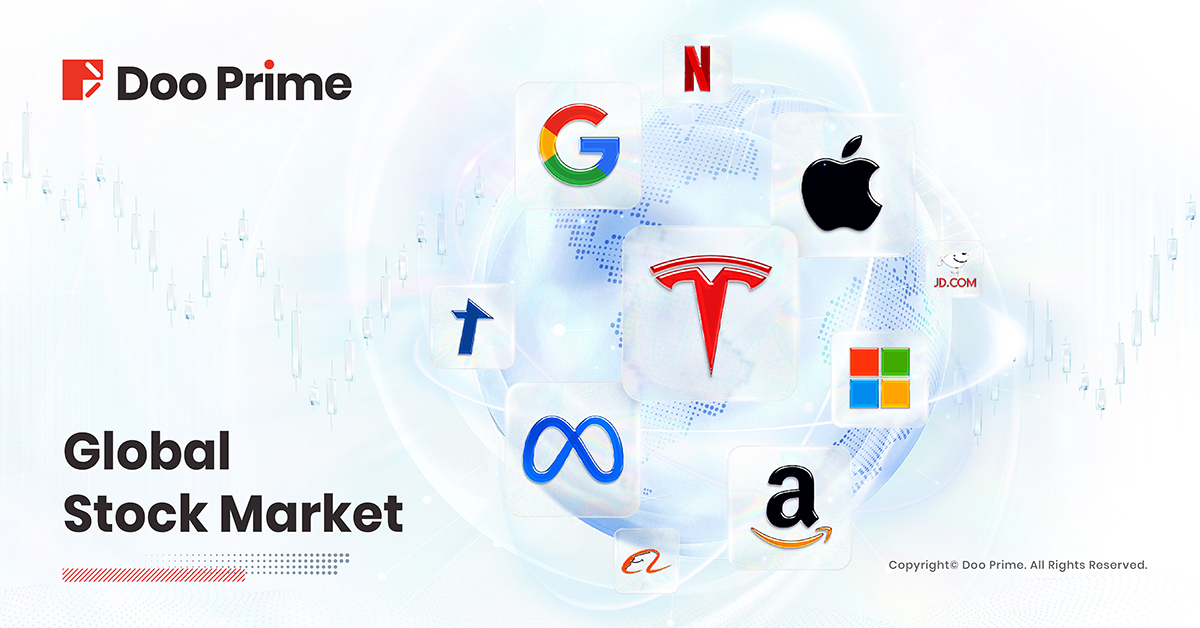 U.S. stocks showed mixed performance on Thursday, with the Dow Jones Industrial Average rising for the ninth consecutive trading day, marking its longest continuous upward streak since 2017.
However, the Nasdaq Composite index fell over 2% due to significant declines in both Netflix and Tesla stocks.
Last week, initial jobless claims in the U.S. reached a two-month low.
U.S. Stocks
Fundamental Analysis:
The tech sector's decline heavily impacted Nasdaq's substantial drop. Netflix closed 8.4% lower after announcing second-quarter revenue of $8.19 billion, falling short of the market's $8.3 billion expectations.
Tesla's stock plummeted 9.7%, with the company's second-quarter gross margin reaching its lowest level in three years, at 18.2%. Furthermore, CEO Elon Musk and other executives expressed that car production speed in the third quarter would slow down due to factory improvements.
On the positive side, Johnson & Johnson, a component of the DJIA, surged more than 6% after announcing earnings and revenue above analysts' expectations, leading to an upward revision of its full-year performance outlook.
Travelers Insurance Company, American Airlines, and Blackstone Group are among the companies set to report earnings on Thursday.
Of all the S&P 500 companies that have reported earnings so far, 77% have exceeded expectations. The strong corporate earnings growth has fueled optimism for a soft landing in the economy.
Technical Analysis: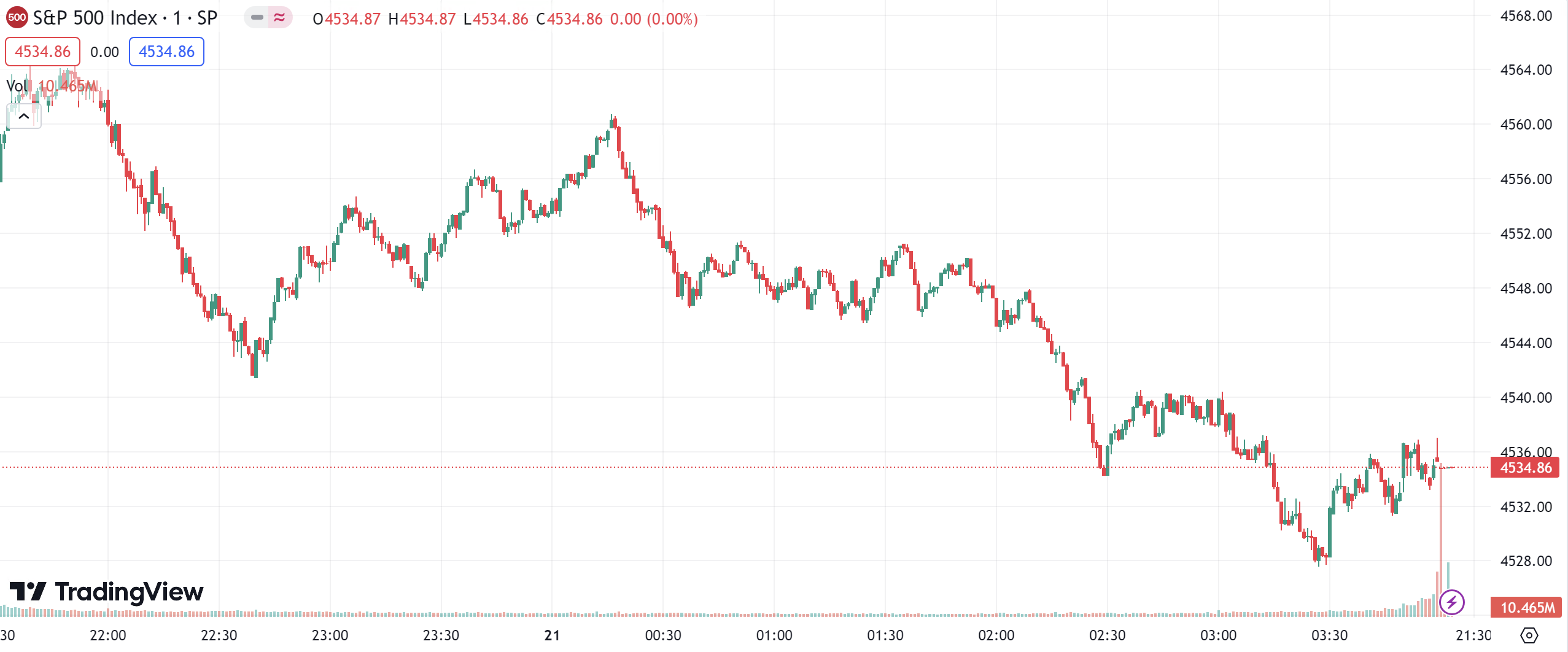 (S&P 500 Index, 1-day chart)
Market Trends:
Dow Jones Industrial Average rose 163.97 points, or 0.47%, closing at 35,225.18. 
Nasdaq Composite index fell 294.71 points, or 2.05%, closing at 14,063.31. 
S&P 500 index declined 30.85 points, or 0.68%, closing at 4,534.87. 


Hong Kong Stocks
Fundamental Analysis:
Hong Kong stocks experienced an early surge followed by a retreat. In the morning, the Hang Seng Index slightly opened lower by less than 10 points but extended its decline to as low as 18,886 points, with a maximum drop of 41 points. The index later stabilized and rebounded, surpassing the 19,000 level, reaching a high of 19,169 points with a maximum gain of 241 points.
In the market, large tech stocks collectively surged, with Tencent Holdings Limited (0700.HK) rising nearly 5%, while Xiaomi Corporation (1810.HK), JD.com, Inc. (9618.HK), Alibaba Group Holding Limited (9988.HK), and Meituan (3690.HK) all gained over 1%. Tencent and Baidu followed the uptrend.
The National Development and Reform Commission and other departments issued several measures to promote electronic product consumption, leading to a strong performance in the consumer electronics sector, while some property stocks showed active gains.
However, Apple concept stocks continued their downward trend from the previous day, with Sunny Optical Technology (Group) Company Limited (2382.HK), which plummeted over 13% yesterday, experiencing further declines.
Technical Analysis: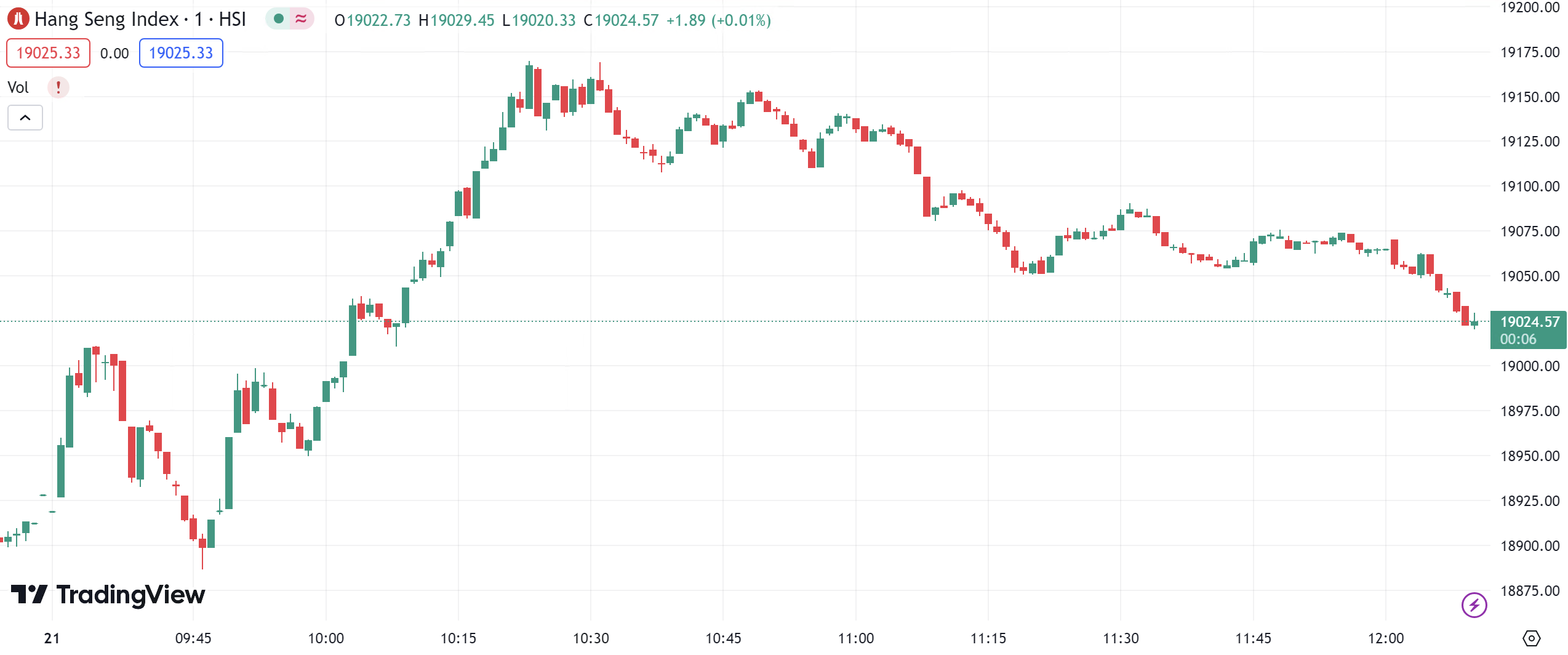 (Hang Seng Index, 1-day chart)
Market Trends:
Hang Seng Index rose 0.72%, closing at 19,064.85. 
Hang Seng Tech Index rose 1.09%. 
Hang Seng China Enterprises Index rose 0.77%. 


FTSE China A50 Index
Fundamental Analysis:
The A-share market's three major indices opened lower today, and during the first hour of trading, the market gradually rebounded, with all three indices turning positive.
The ChiNext Index even briefly rose more than 1%, but later, the A-share market experienced further fluctuations.
The combined turnover of the Shanghai and Shenzhen stock markets amounted to 435.12 billion yuan, and net purchases from Northbound funds were 4.774 billion yuan.
In the A-share market, 24 stocks hit the daily limit up (including ST stocks), while five stocks hit the daily limit down.
In terms of industry performance, real estate services, food and beverages, wine, medical services, and real estate development showed stronger gains, while power equipment, electric motors, education, electric grid equipment, and energy metals experienced declines.
In terms of themes, the dairy industry, grain concepts, liquor, beer concepts, and biotechnology vaccines were active performers. 
Technical Analysis: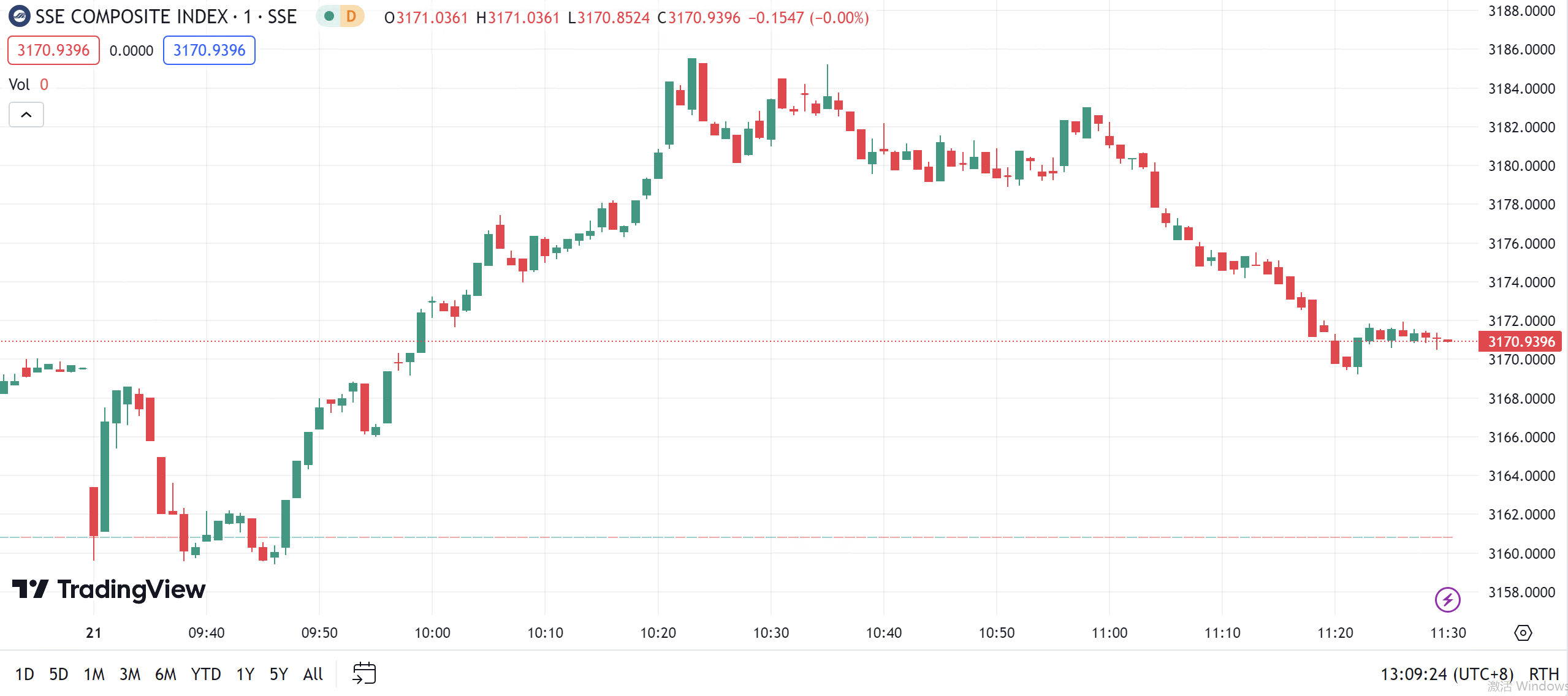 (SSE Composite Index, 1-day chart)
Market Trends:
Shanghai Composite Index rose 0.04%, closing at 3,170.94. 
Shenzhen Component Index rose 0.04%, closing at 10,820.88. 
ChiNext Index rose 0.39%, closing at 2,163.96. 
STAR Market 50 Index fell 0.49%, closing at 956.39. 


Forward-looking Statements
This article contains "forward-looking statements" and may be identified by the use of forward-looking terminology such as "anticipate", "believe", "continue", "could", "estimate", "expect", "hope", "intend", "may", "might", "plan", "potential", "predict", "should", or "will", or other variations thereon or comparable terminology. However, the absence of such terminology does not mean that a statement is not forward-looking. In particular, statements about the expectations, beliefs, plans, objectives, assumptions, future events, or future performance of Doo Prime will be generally assumed as forward-looking statements.
Doo Prime has provided these forward-looking statements based on all current information available to Doo Prime and Doo Prime's current expectations, assumptions, estimates, and projections. While Doo Prime believes these expectations, assumptions, estimations, and projections are reasonable, these forward-looking statements are only predictions and involve known and unknown risks and uncertainties, many of which are beyond Doo Prime's control. Such risks and uncertainties may cause results, performance, or achievements materially different from those expressed or implied by the forward-looking statements.
Doo Prime does not provide any representation or warranty on the reliability, accuracy, or completeness of such statements. Doo Prime is not obliged to provide or release any updates or revisions to any forward-looking statements.

Disclaimer
While every effort has been made to ensure the accuracy of the information in this document, DOO Prime does not warrant or guarantee the accuracy, completeness or reliability of this information. DOO Prime does not accept responsibility for any losses or damages arising directly or indirectly, from the use of this document. The material contained in this document is provided solely for general information and educational purposes and is not and should not be construed as, an offer to buy or sell, or as a solicitation of an offer to buy or sell, securities, futures, options, bonds or any other relevant financial instruments or investments. Nothing in this document should be taken as making any recommendations or providing any investment or other advice with respect to the purchase, sale or other disposition of financial instruments, any related products or any other products, securities or investments. Trading involves risk and you are advised to exercise caution in relation to the report. Before making any investment decision, prospective investors should seek advice from their own financial advisers, take into account their individual financial needs and circumstances and carefully consider the risks associated with such investment decision.