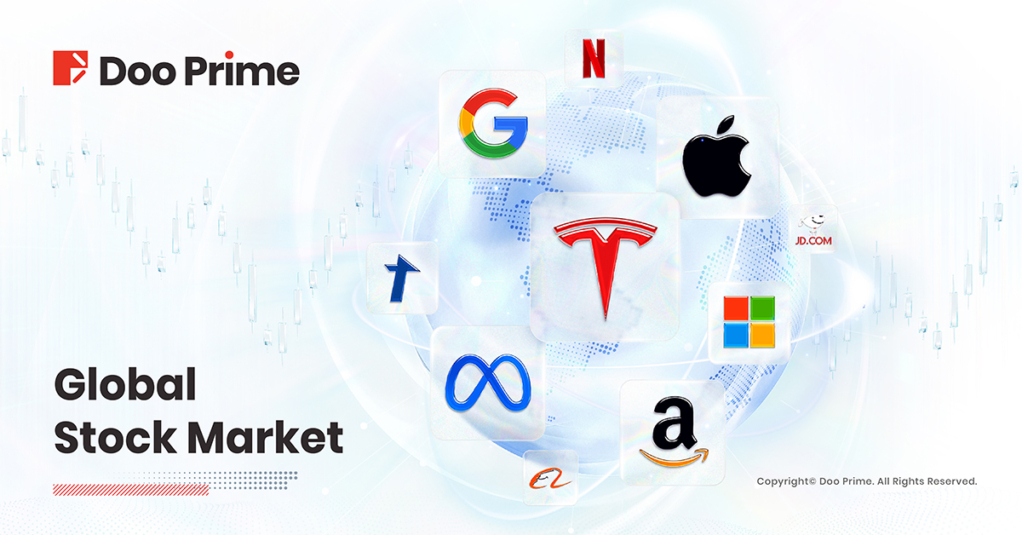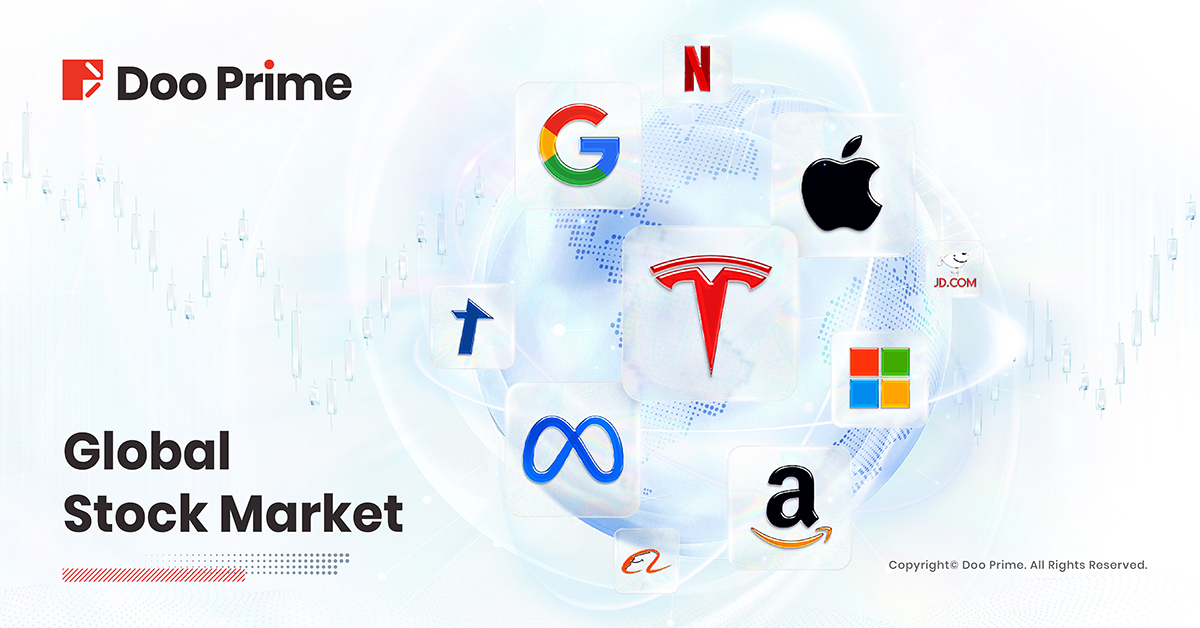 The Federal Reserve began its two-day monetary policy meeting on Tuesday, with the meeting results and policy statement expected to be released on Wednesday. Fed Chairman Jerome Powell will hold a press conference following the meeting.
Given the temporary resilience of the U.S. economy, Fed officials may project another rate hike later this year in their dot plot, and the period of maintaining interest rates at their peak level may be longer than previously anticipated.
Goldman Sachs predicts that the latest dot plot released by the Federal Reserve this week will show that a slight majority of officials still lean towards another rate hike, even if only temporarily to maintain flexibility.
Additionally, the Fed may raise its 2023 U.S. economic growth expectations from 1% to 2.1% to reflect the economy's resilience.
According to the CME Group's FedWatch tool, the market currently predicts a 99% probability that the Federal Reserve will skip another rate hike on Wednesday, with a 29% chance of a hike at the November meeting.
U.S. Stocks
Fundamental Analysis:
Google made a series of updates to its generative AI robot, Bard, on Tuesday, giving it the ability to fact-check answers and analyze users' Google personal data to compete with rivals like ChatGPT.
Arm Holdings garnered attention as financial services firm Bernstein rated the company as "underperforming," suggesting that it may not be the beneficiary in the field of artificial intelligence as some investors expected.
Most popular Chinese concept stocks declined, with NIO announcing a $1 billion convertible bond issuance and plummeting over 17%, closing at $8.55, reaching a new low in nearly three months.
Besides the market panic triggered by the news of the $1 billion convertible bond issuance, competitor XPeng Motors' new model, the G9, was released with unexpectedly low prices, potentially adding more competitive pressure.
Technical Analysis: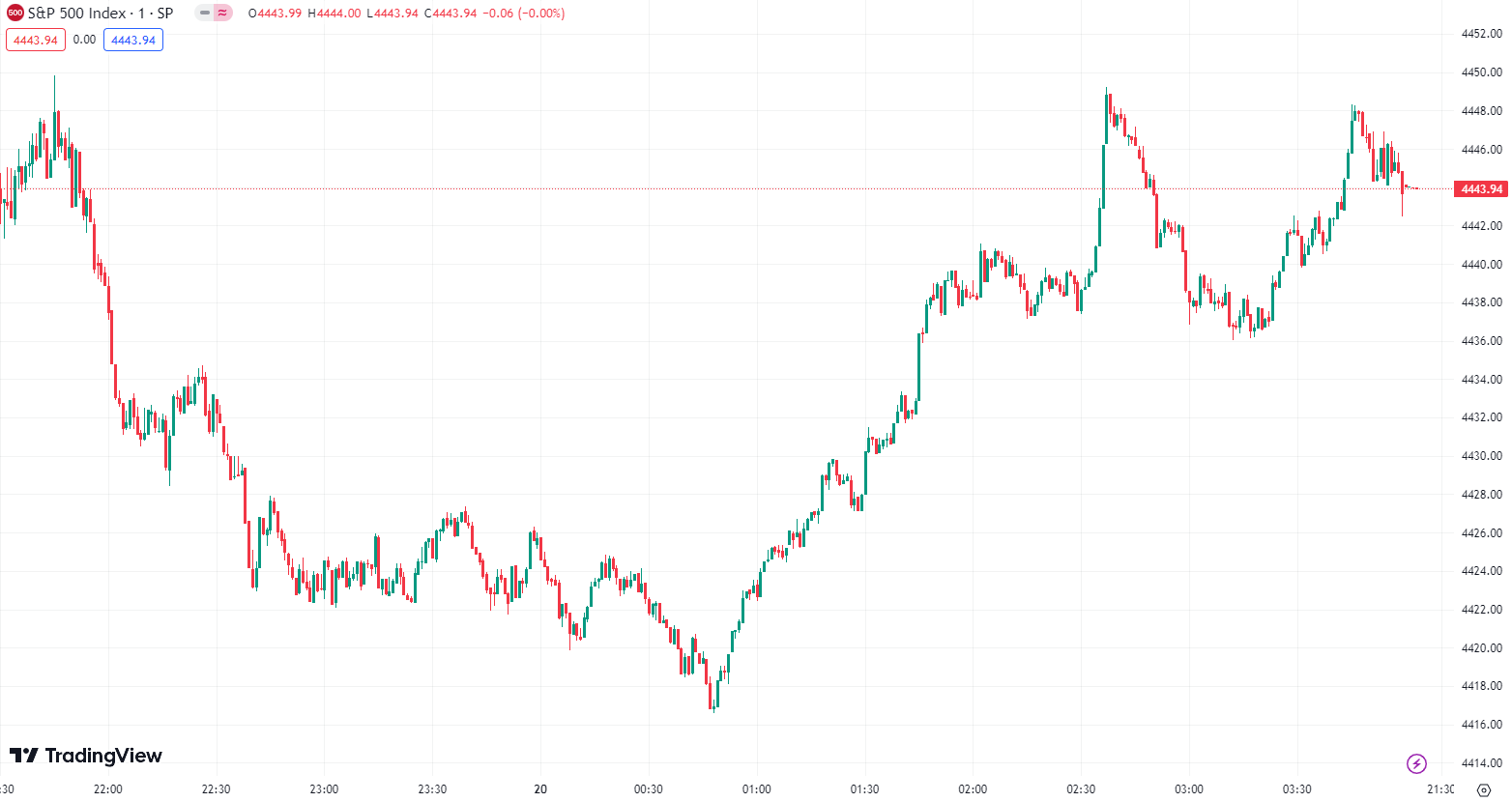 (S&P 500 Index, 1-day chart)
Market Trends:
Dow Jones Industrial Average fell 106.57 points, down 0.02%, closing at 34,517.73 points.
Nasdaq Composite Index dropped 32.05 points, down 0.23%, closing at 13,678.19 points.
S&P 500 Index declined 9.58 points, down 0.22%, closing at 4,443.95 points.
Hong Kong Stocks
All three major Hong Kong indices fell today, with core technology stocks declining. Kuaishou dropped over 4%, while NetEase fell 3%. Meituan, Baidu Group, Xiaomi Group all dropped by around 2%, and Tencent Holdings fell over 1%.
New energy vehicle startups collectively declined, with NIO plummeting over 12% and XPeng Motors falling over 5%.
Property stocks mostly declined, with China Evergrande Group falling over 7%.
Apple-related stocks saw widespread declines, with Sun Optical falling over 7%.
Energy stocks, including gas and oil, continued their gains from yesterday.
Automobile stocks took a heavy hit, with NIO dropping over 12%. In overnight trading, NIO on the U.S. stock market experienced a significant drop of over 17%, closing at $8.55 per share, reaching a new low in nearly three months.
In addition to market panic caused by the company's $1 billion convertible bond issuance, rival XPeng Motors released its new model, the G9, with unexpectedly low prices, potentially intensifying competition.
Technical Analysis: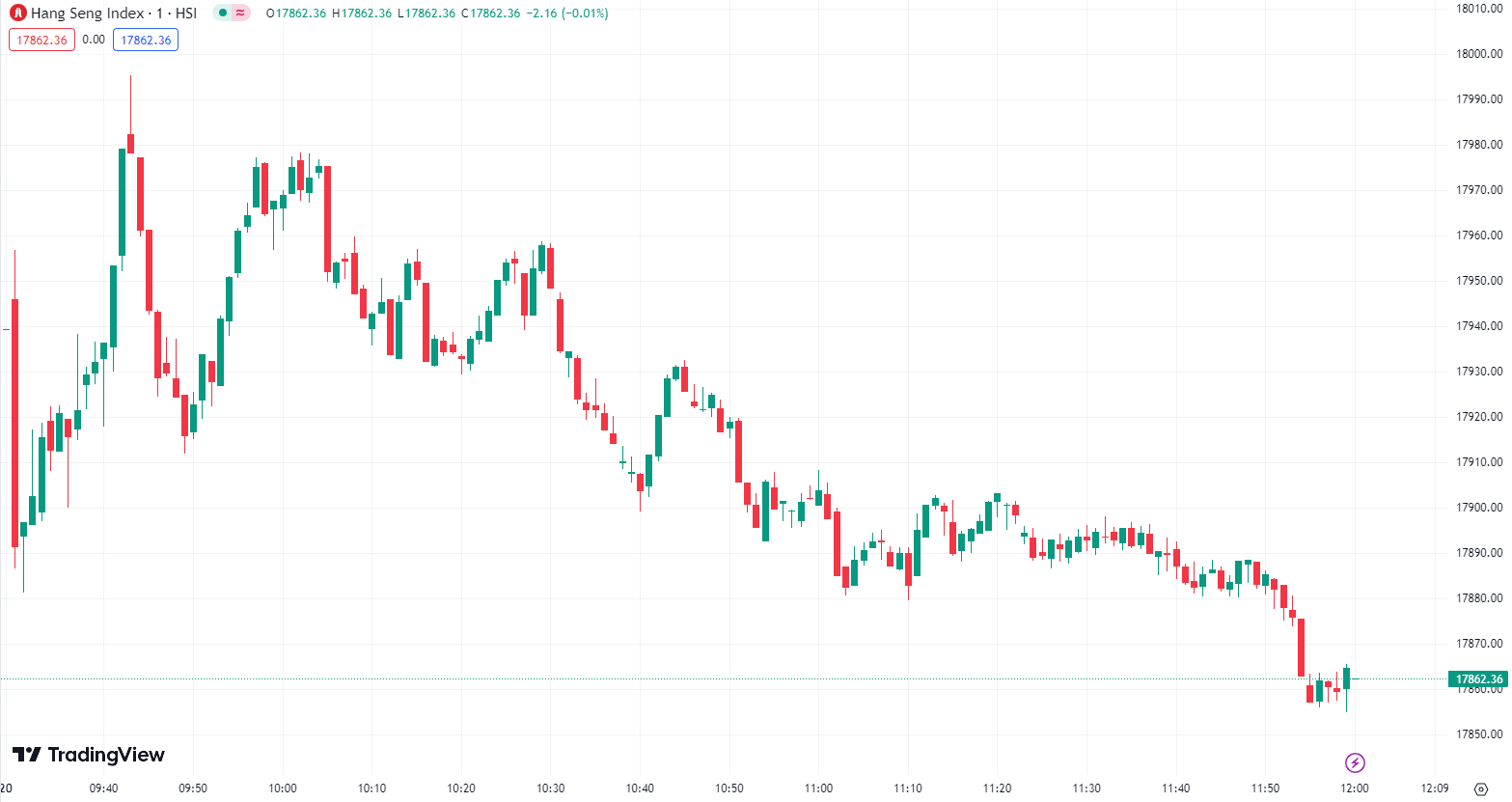 (Hang Seng Index, 1-day chart)
Market Trends:
Hang Seng Index (HSI) fell 0.75%, closing at 17,862.36 points.
Hang Seng Tech Index (HSTECH) declined 1.88%, closing at 3,910.06 points.
Hang Seng China Enterprises Index (HSCEI) dropped 0.87%, closing at 6,181.71 points.
FTSE China A50 Index
Fundamental Analysis:
In the morning session of September 20th, the three major A-share indices opened lower.
After the opening, the Shanghai Composite Index and the Shenzhen Component Index both moved sideways, with the ChiNext Index weakening below the 2,000-point mark.
Market trading volume continued to shrink, with half-day turnover falling below 350 billion yuan (compared to 4017.54 billion yuan the previous day), and less than 50 stocks in both markets saw gains of over 5%.
In terms of industry sectors, real estate services, agriculture, animal husbandry, fishing, textiles, clothing, banking, and real estate led in gains, while tourism, hotels, electronic chemicals, railways, highways, power equipment, and automotive manufacturing led in declines.
In terms of themes, brain-computer interfaces, aquaculture, weight-loss drugs, chicken, pork concepts, and digital calculation concepts were active.
Technical Analysis: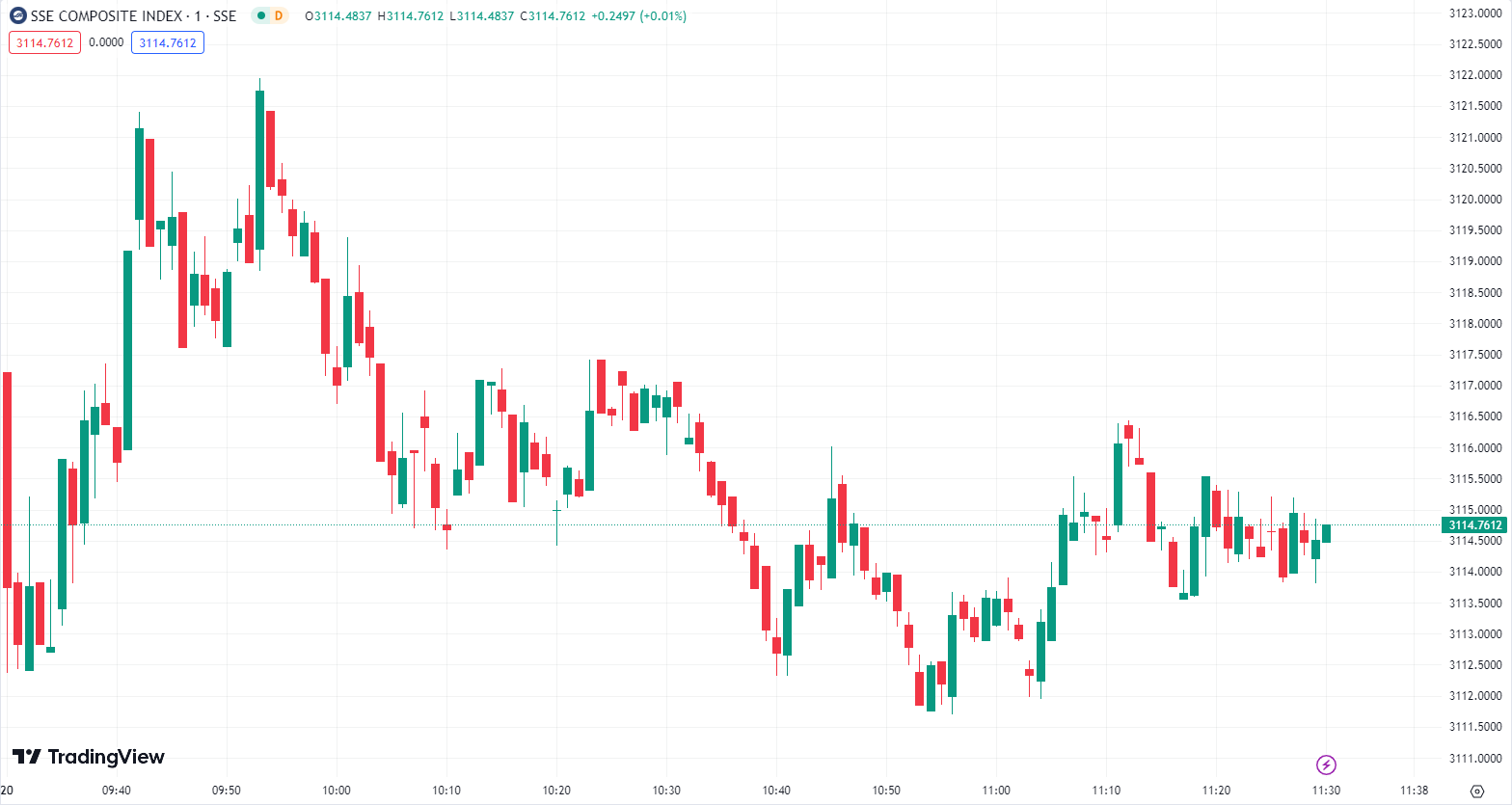 (SSE Composite Index, 1-day chart) 
Market Trends:
Shanghai Composite Index (SHCOMP) fell 0.33%, closing at 3,114.76 points. 
Shenzhen Component Index (SZCOMP) dropped 0.29%, closing at 10,096.01 points. 
ChiNext Index (CHINEXT) declined 0.57%, closing at 1,991.22 points. 
SSE STAR Market 50 Index (SSE50) fell 0.54%, closing at 868.89 points. 

Forward-looking Statements
This article contains "forward-looking statements" and may be identified by the use of forward-looking terminology such as "anticipate", "believe", "continue", "could", "estimate", "expect", "hope", "intend", "may", "might", "plan", "potential", "predict", "should", or "will", or other variations thereon or comparable terminology. However, the absence of such terminology does not mean that a statement is not forward-looking. In particular, statements about the expectations, beliefs, plans, objectives, assumptions, future events, or future performance of Doo Prime will be generally assumed as forward-looking statements.
Doo Prime has provided these forward-looking statements based on all current information available to Doo Prime and Doo Prime's current expectations, assumptions, estimates, and projections. While Doo Prime believes these expectations, assumptions, estimations, and projections are reasonable, these forward-looking statements are only predictions and involve known and unknown risks and uncertainties, many of which are beyond Doo Prime's control. Such risks and uncertainties may cause results, performance, or achievements materially different from those expressed or implied by the forward-looking statements.
Doo Prime does not provide any representation or warranty on the reliability, accuracy, or completeness of such statements. Doo Prime is not obliged to provide or release any updates or revisions to any forward-looking statements.
Disclaimer
While every effort has been made to ensure the accuracy of the information in this document, DOO Prime does not warrant or guarantee the accuracy, completeness or reliability of this information. DOO Prime does not accept responsibility for any losses or damages arising directly or indirectly, from the use of this document. The material contained in this document is provided solely for general information and educational purposes and is not and should not be construed as, an offer to buy or sell, or as a solicitation of an offer to buy or sell, securities, futures, options, bonds or any other relevant financial instruments or investments. Nothing in this document should be taken as making any recommendations or providing any investment or other advice with respect to the purchase, sale or other disposition of financial instruments, any related products or any other products, securities or investments. Trading involves risk and you are advised to exercise caution in relation to the report. Before making any investment decision, prospective investors should seek advice from their own financial advisers, take into account their individual financial needs and circumstances and carefully consider the risks associated with such investment decision.