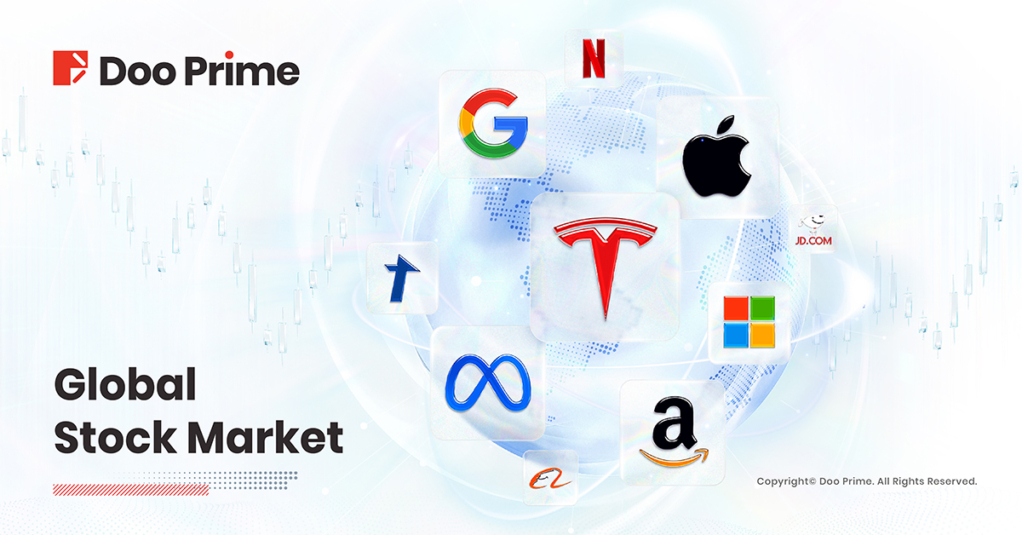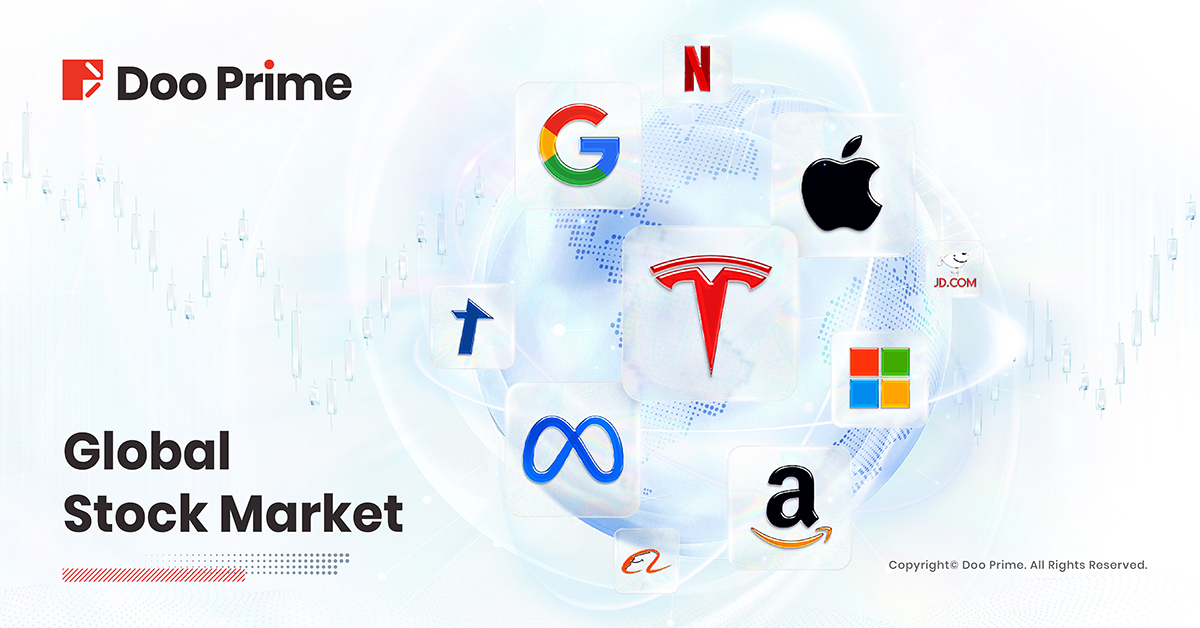 The U.S. stock market closed higher on Tuesday.
U.S. Treasury yields and WTI crude oil prices saw significant declines.
The Nasdaq recorded an 8th consecutive day of gains, while the Dow Jones and S&P 500 indices rose for the 7th consecutive day.
The market continues to keep a close eye on the Federal Reserve's policy stance and U.S. corporate earnings.
Minneapolis Fed President Kashkari mentioned that Fed officials have not yet discussed when to cut interest rates.
On Tuesday, the yield on U.S. 10-year Treasury bonds fell by 8.5 basis points, dropping to 4.577%, reaching as low as 4.544% during the day.
Mona Mahajan, Senior Investment Strategist at Edward Jones, stated, "As bond yields decline, we believe high-growth stocks in the U.S. stock market will see a stronger rebound.
She added that a significant drop in crude oil futures may help alleviate concerns about inflation in the market and lead to a decrease in retail gasoline prices.
On Tuesday, U.S. WTI crude oil futures tumbled by 4.3%, marking their lowest closing price since July 21st.
U.S. Stock Market
Fundamental Analysis:
Large tech stocks mostly rose, with Amazon and Intel gaining over 2%, while Apple, Tesla, and Microsoft gained over 1%.
Meta, Google, and NVIDIA saw slight increases, while Netflix had a slight decline.
Stocks related to the metaverse concept generally rose, with Snowflake up over 10% and Fastly and Cloudflare up over 4%.
Precious metals suffered the most significant losses, with Coeur Mining falling over 5%, Century Aluminum down over 4%, and Barrick Gold and Harmony Gold down over 3%.
Energy stocks also showed a general decline, with Schlumberger falling over 5%, ConocoPhillips and Western Petroleum down over 2%, and ExxonMobil and Chevron down over 1%.
Most popular Chinese concept stocks saw declines, with the Nasdaq Golden Dragon Index falling by 0.72%.
Vipshop dropped nearly 3%, while Weibo, Full Truck Alliance, XPeng Motors, Futu Holdings, Tencent Music, and JD.com fell over 1%.
Baidu, Bilibili, and NIO also followed the downtrend. Pinduoduo gained over 2%, and NIO gained over 1%. iQiyi, NetEase, and Alibaba had slight increases.
Technical Analysis: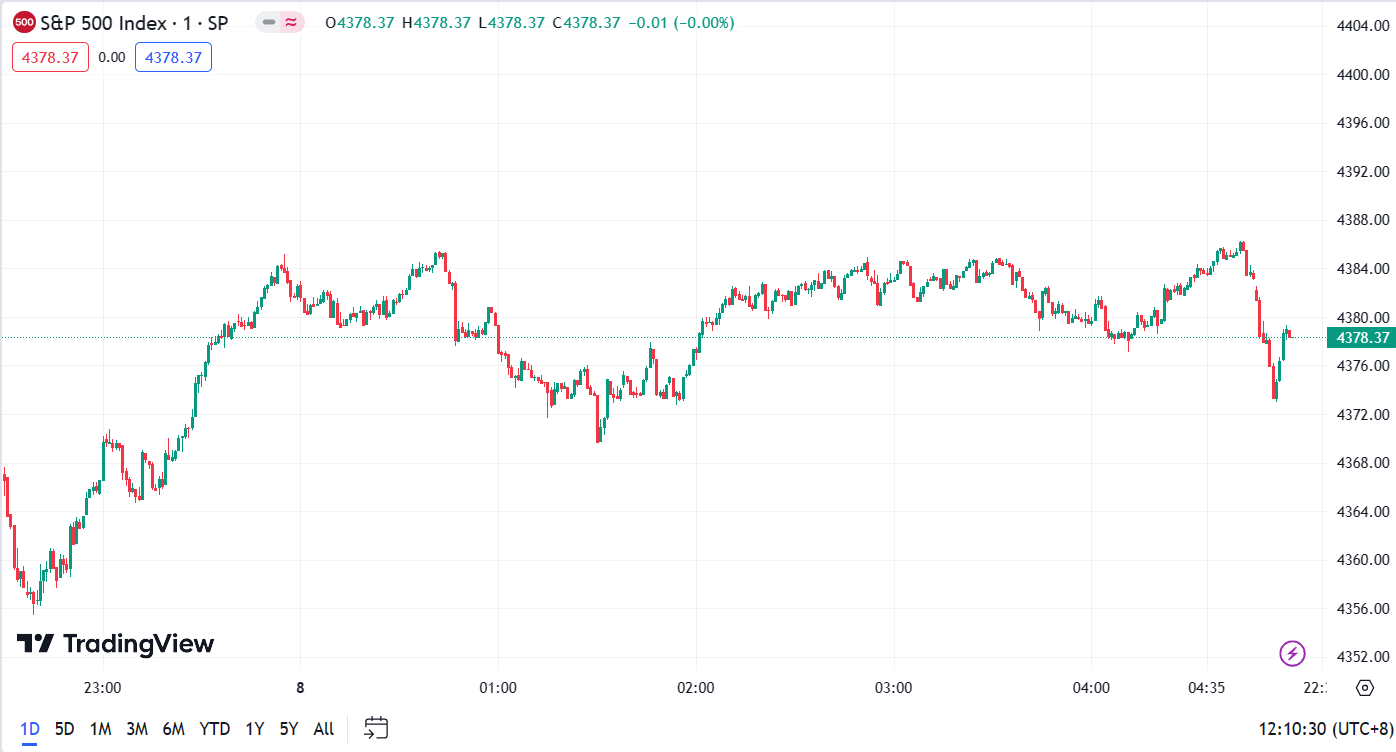 (S&P 500 Index, 1-day chart)
Market Trends:
Dow Jones Industrial Average increased by 56.74 points, a 0.17% increase, closing at 34,152.60 points.
Nasdaq Composite Index (Nasdaq) increased by 121.08 points, a 0.90% increase, closing at 13,639.86 points.
S&P 500 Index increased by 12.40 points, a 0.28% increase, closing at 4,378.38 points.
Hong Kong Stock Market
Today, the three major Hong Kong stock indices opened lower.
In the market, core technology stocks showed mixed performances, with Bilibili falling nearly 3%, while NetEase, JD.com followed the downtrend. Tencent Holdings, Kuaishou, and Meituan were in the green.
Most auto stocks declined, with XPeng Motors falling over 3%.
Real estate stocks mostly rose, with New World Development gaining over 3%.
Oil stocks opened lower, with CNOOC and PetroChina falling by about 1%.
The biotechnology sector saw gains, with LinkDoc Technology up over 2%.
Real estate stocks saw a general rise, with Country Garden increasing by nearly 7%.
In terms of news, there are reports that yesterday afternoon, the People's Bank of China, the Ministry of Housing and Urban-Rural Development, the China Banking and Insurance Regulatory Commission, and the China Securities Regulatory Commission jointly convened several real estate companies for a discussion to understand the industry's financial conditions and corporate financing needs.
It is reported that participating companies included Vanke, Poly, China Resources, Greenland, Longfor, and Jinke, among others.
Technical Analysis: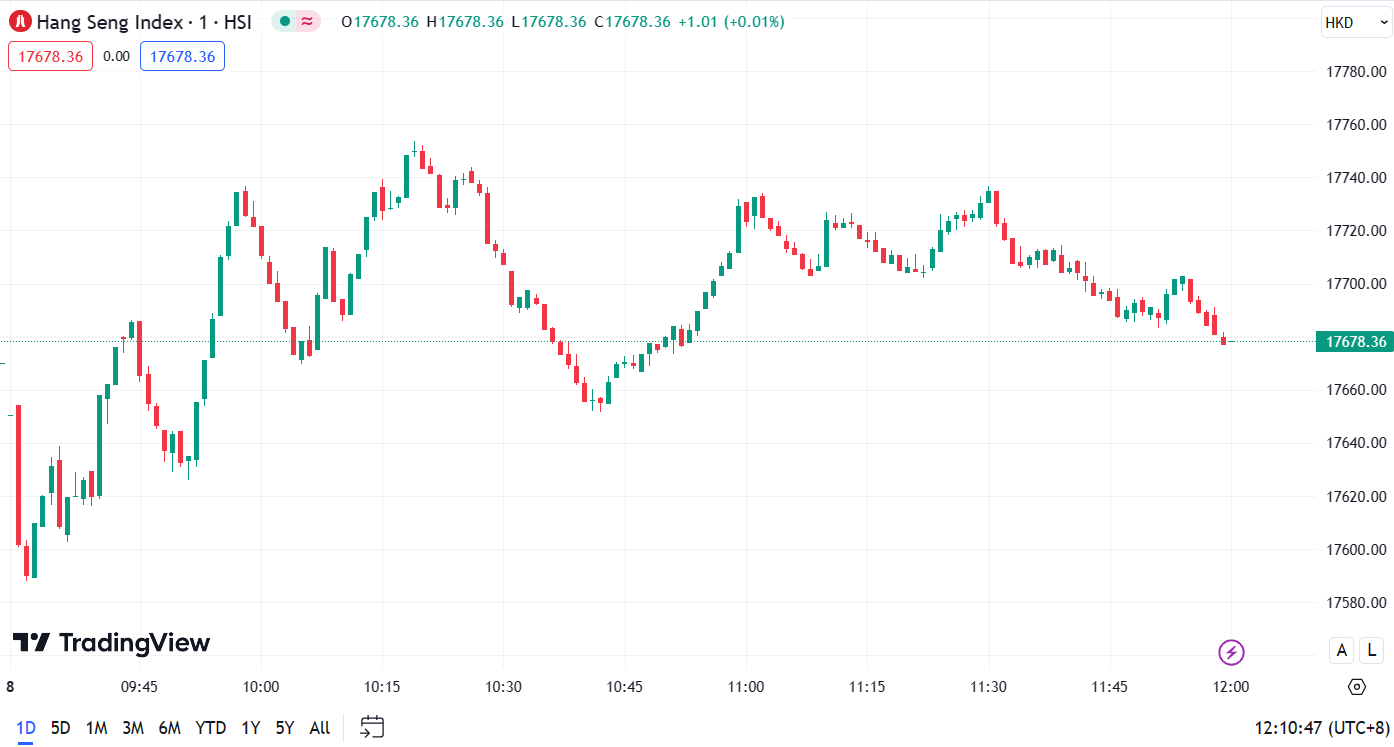 (Hang Seng Index, 1-day chart) 
Market Trends:
Hang Seng Index (HSI) increased by 0.05%, closing at 17,678.36 points.
Hang Seng Tech Index (HSTECH) increased by 1.16%, closing at 4,062.31 points.
Hang Seng China Enterprises Index (HSCEI) decreased by 0.06%, closing at 6,083.44 points.
FTSE China A50 Index
Fundamental Analysis:
On November 8th, the A-shares market in China opened lower, but after the market opened, it rebounded.
The three major indices gradually turned green, with the ChiNext Index leading in terms of gains.
On the other hand, the BeiGene 50 Index surged nearly 3%, and the Innovation 50 Index rose over 1%.
In terms of industry sectors, the sectors of gaming, cultural media, software development, internet services, and medical equipment performed well.
On the other hand, sectors such as securities, precious metals, non-ferrous metals, coal, and mining had notable declines.
Themes related to short videos, interactive games, ChatGPT, AIGC, computational power, and Huawei's Ascend were active.
Technical Analysis: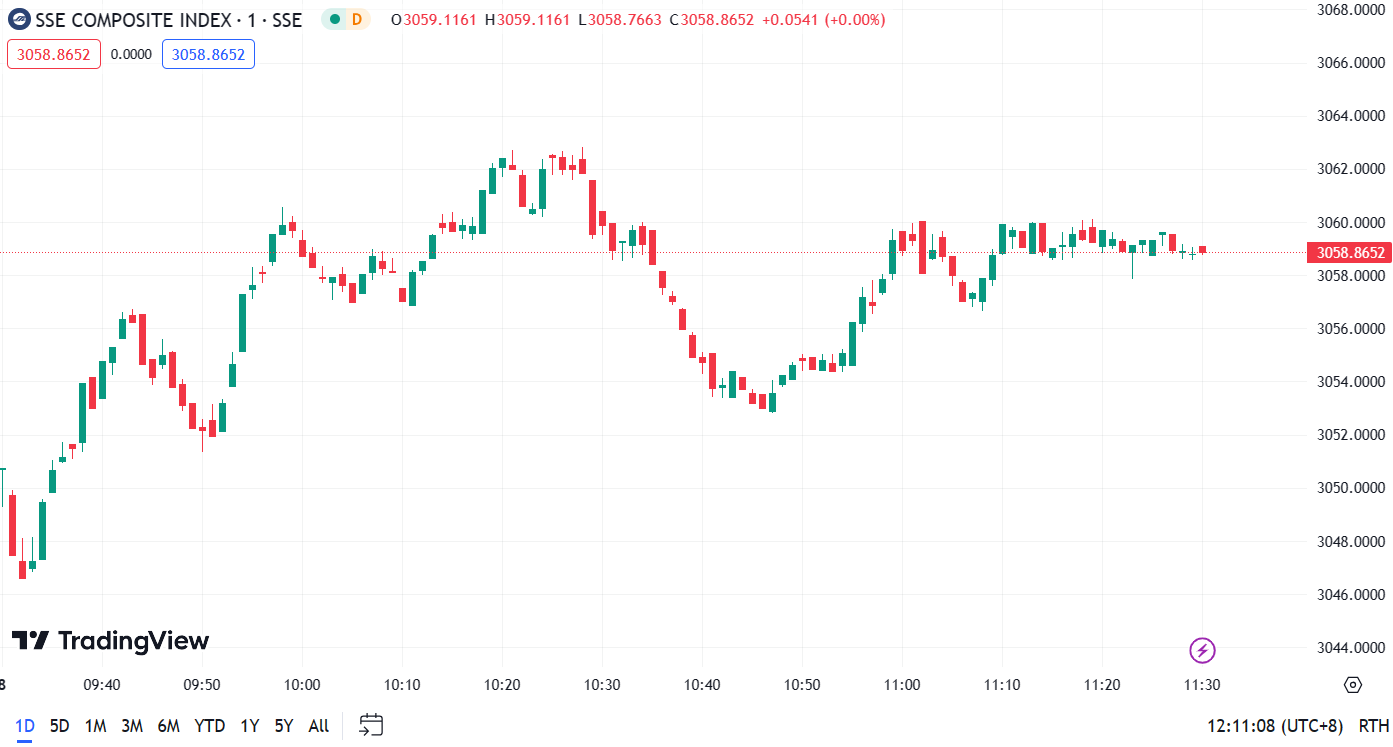 (SSE Composite Index, 1-day chart)
Market Trends:
Shanghai Composite Index (SHCOMP) increased by 0.05%, closing at 3,058.87 points.
Shenzhen Component Index (SZCOMP) increased by 0.38%, closing at 10,094.54 points.
ChiNext Index (CHINEXT) increased by 0.59%, closing at 2,034.63 points.
SSE STAR Market 50 Index (SSE50) decreased by 1.53%, closing at 905.1 points.
---
Forward-looking Statements
This article contains "forward-looking statements" and may be identified by the use of forward-looking terminology such as "anticipate", "believe", "continue", "could", "estimate", "expect", "hope", "intend", "may", "might", "plan", "potential", "predict", "should", or "will", or other variations thereon or comparable terminology. However, the absence of such terminology does not mean that a statement is not forward-looking. In particular, statements about the expectations, beliefs, plans, objectives, assumptions, future events, or future performance of Doo Prime will be generally assumed as forward-looking statements.
Doo Prime has provided these forward-looking statements based on all current information available to Doo Prime and Doo Prime's current expectations, assumptions, estimates, and projections. While Doo Prime believes these expectations, assumptions, estimations, and projections are reasonable, these forward-looking statements are only predictions and involve known and unknown risks and uncertainties, many of which are beyond Doo Prime's control. Such risks and uncertainties may cause results, performance, or achievements materially different from those expressed or implied by the forward-looking statements.
Doo Prime does not provide any representation or warranty on the reliability, accuracy, or completeness of such statements. Doo Prime is not obliged to provide or release any updates or revisions to any forward-looking statements.
Disclaimer
While every effort has been made to ensure the accuracy of the information in this document, DOO Prime does not warrant or guarantee the accuracy, completeness or reliability of this information. DOO Prime does not accept responsibility for any losses or damages arising directly or indirectly, from the use of this document. The material contained in this document is provided solely for general information and educational purposes and is not and should not be construed as, an offer to buy or sell, or as a solicitation of an offer to buy or sell, securities, futures, options, bonds or any other relevant financial instruments or investments. Nothing in this document should be taken as making any recommendations or providing any investment or other advice with respect to the purchase, sale or other disposition of financial instruments, any related products or any other products, securities or investments. Trading involves risk and you are advised to exercise caution in relation to the report. Before making any investment decision, prospective investors should seek advice from their own financial advisers, take into account their individual financial needs and circumstances and carefully consider the risks associated with such investment decision.