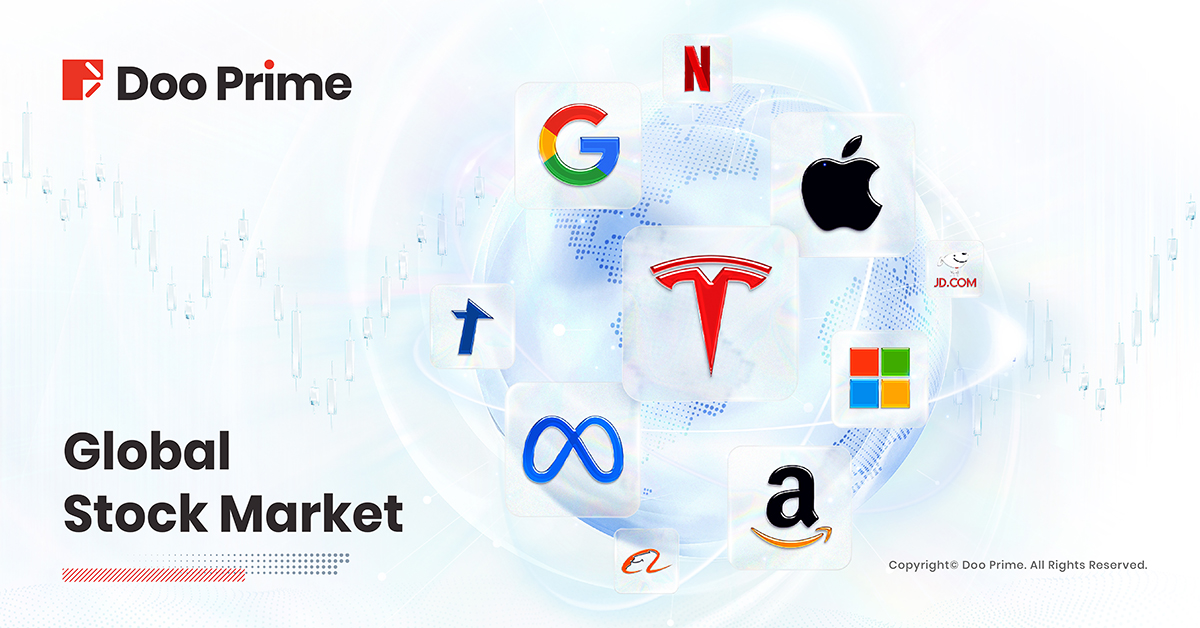 U.S. Stocks
Fundamental Analysis:
In June, the United States added 209,000 non-farm payroll jobs, showing a slight slowdown compared to the previous month. However, the unemployment rate dropped from a seven-month high to 3.6%.
Meanwhile, wages continued to rise strongly, indicating tight labor market conditions. This provides confidence for the Federal Reserve to consider resuming interest rate hikes.
As the second half of the year begins, the U.S. stock market seems to have a challenging start, ending three consecutive trading days in the red.
However, a series of robust economic data and the release of hawkish Federal Reserve meeting minutes have reignited expectations of a rate hike, dampening market risk appetite once again.
Technical Analysis:
As rate hike expectations rise, the market is under pressure, resulting in cumulative declines across the three major U.S. stock indices last week:
The S&P 500 index recorded a weekly decline of 1.16%.
The Nasdaq fell by 0.92%.
The Dow Jones Industrial Average dropped by 1.96%.
This marks the poorest weekly performance since March.
Hong Kong Stocks
Fundamental Analysis:
Hong Kong stocks opened significantly higher in the morning session, but later retraced from their highs. The Hang Seng Index (HSI) briefly rose over 2% during intraday trading.
In terms of market performance, heavyweight technology stocks were generally up, with Alibaba (9988.HK) rising over 3%, and Kuaishou (1024.HK), JD.com (9618.HK) , Meituan (3690.HK) all rising over 2%. Tencent (0700.HK) also saw an increase of over 1%.
The Summer Box Office broke 7 billion yuan, leading to collective strength in movie concept stocks. However, real estate developers are facing a peak in bond maturities, resulting in a retreat in property stocks.
Jiayuan International Group (2768.HK) led the decline, dropping over 12%, dragging down building materials and cement stocks. Most automotive stocks also saw declines, with Leapmotor (9863.HK) and XPeng Inc. (9868.HK) both falling over 2%.
Following the announcement of Ant Group's penalty decision last Friday, the uncertainties surrounding the company's future development have been resolved, leading to a slight rebound in Alibaba's stock, which briefly rose over 5%. At the time of writing, Alibaba was up 3.2% at HKD 87.
Technical Analysis: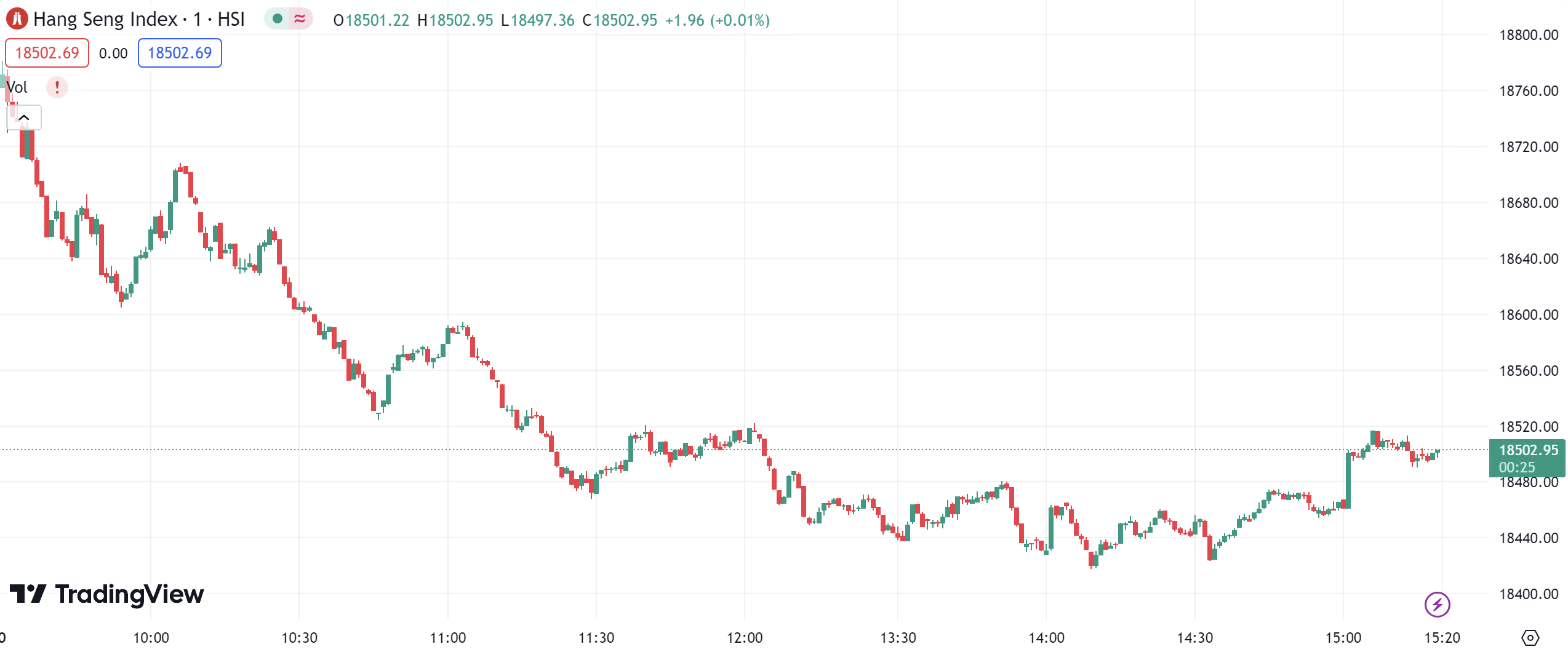 As of the midday close,
The Hang Seng Index (HSI) rose 0.78% to 18,509.38 points.
The Hang Seng Tech Index (HSTECH) increased by 1.25% to 3,932.9 points.
The Hang Seng China Enterprises Index (HSCEI) rose 0.7%.
FTSE China A50 Index
Fundamental Analysis:
The A-share market showed overall strength this morning, with major indices rising to varying degrees.
The new energy sector performed strongly, and the commerce and retail sector experienced significant gains, driving market sentiment. Additionally, A50 futures surged over 1.5% at one point this morning.
Technical Analysis: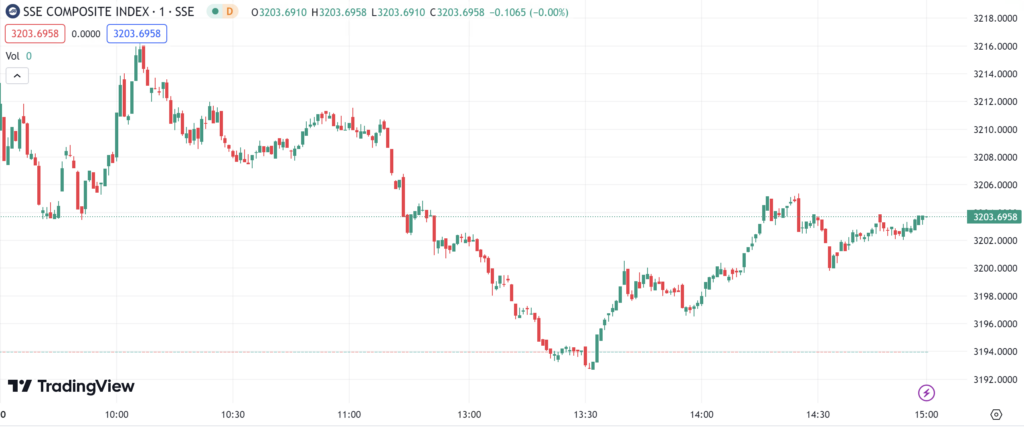 The A-share market saw an uptick this morning, and as of the midday close:
The Shanghai Composite Index reclaimed the 3,200-point level and rose by 0.17%.
The Shenzhen Component Index increased by 0.60%, and the ChiNext Index rose by 1.58%.
A50 futures also experienced significant gains, surging over 1.5% at one point.
Forward-looking Statements
This article contains "forward-looking statements" and may be identified by the use of forward-looking terminology such as "anticipate", "believe", "continue", "could", "estimate", "expect", "hope", "intend", "may", "might", "plan", "potential", "predict", "should", or "will", or other variations thereon or comparable terminology. However, the absence of such terminology does not mean that a statement is not forward-looking. In particular, statements about the expectations, beliefs, plans, objectives, assumptions, future events, or future performance of Doo Prime will be generally assumed as forward-looking statements.
Doo Prime has provided these forward-looking statements based on all current information available to Doo Prime and Doo Prime's current expectations, assumptions, estimates, and projections. While Doo Prime believes these expectations, assumptions, estimations, and projections are reasonable, these forward-looking statements are only predictions and involve known and unknown risks and uncertainties, many of which are beyond Doo Prime's control. Such risks and uncertainties may cause results, performance, or achievements materially different from those expressed or implied by the forward-looking statements.
Doo Prime does not provide any representation or warranty on the reliability, accuracy, or completeness of such statements. Doo Prime is not obliged to provide or release any updates or revisions to any forward-looking statements.

Disclaimer
While every effort has been made to ensure the accuracy of the information in this document, DOO Prime does not warrant or guarantee the accuracy, completeness or reliability of this information. DOO Prime does not accept responsibility for any losses or damages arising directly or indirectly, from the use of this document. The material contained in this document is provided solely for general information and educational purposes and is not and should not be construed as, an offer to buy or sell, or as a solicitation of an offer to buy or sell, securities, futures, options, bonds or any other relevant financial instruments or investments. Nothing in this document should be taken as making any recommendations or providing any investment or other advice with respect to the purchase, sale or other disposition of financial instruments, any related products or any other products, securities or investments. Trading involves risk and you are advised to exercise caution in relation to the report. Before making any investment decision, prospective investors should seek advice from their own financial advisers, take into account their individual financial needs and circumstances and carefully consider the risks associated with such investment decision.