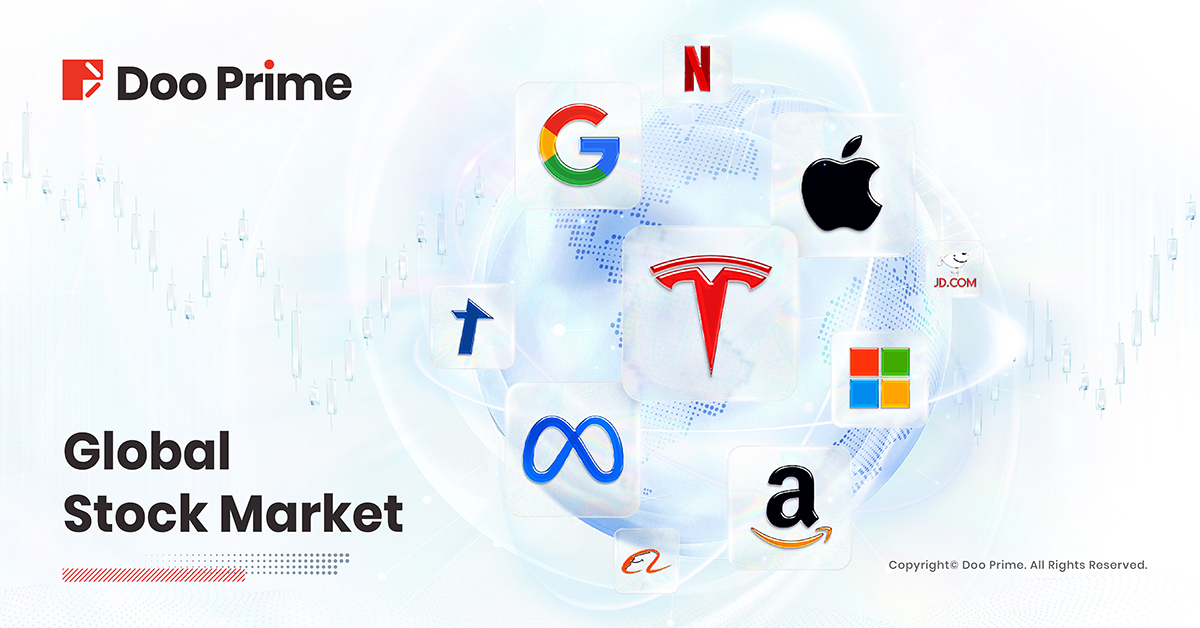 U.S. stocks ended the week on a decline, led by a drop in technology stocks, resulting in the Nasdaq falling by more than 200 points.
In August, U.S. import prices recorded their largest monthly increase in 17 months.
Market focus has now shifted to the upcoming monetary policy meeting of the Federal Reserve scheduled for this week.
The Federal Reserve is set to begin its monetary policy meeting on September 19th, and the market expects that the August CPI data will not alter the Fed's policy trajectory.
According to the FedWatch tool by the CME Group, the market currently predicts a 97% probability that the Federal Reserve will maintain interest rates unchanged next week.
U.S. Stocks
Fundamental Analysis:
Crude oil prices continued to rise, raising concerns among investors about inflation and the possibility of the Federal Reserve continuing its tightening policy to curb inflation.
U.S. WTI crude oil futures rose by 0.7% on Friday, briefly exceeding $91 per barrel. WTI crude oil has accumulated a 3.8% increase for the week.
Arm Holdings fell by 4.5% on Friday. The stock successfully debuted on the Nasdaq earlier in the week, with a nearly 25% gain on its first day, pushing its market value above $65 billion, making it the largest IPO in the U.S. stock market this year.
The market is also keeping a close watch on the impact of the major strike by workers at the three major U.S. automakers.
The United Auto Workers (UAW) leadership decided to initiate a 10-day strike after failing to reach a new labor agreement with General Motors, Ford, and Stellantis for 146,000 U.S. factory workers.
Some analysts suggest that Tesla will be one of the primary beneficiaries of the major strike by automotive workers. Tesla CEO Musk remarked, "The wages I'm paying are higher than what UAW wants."
Technical Analysis: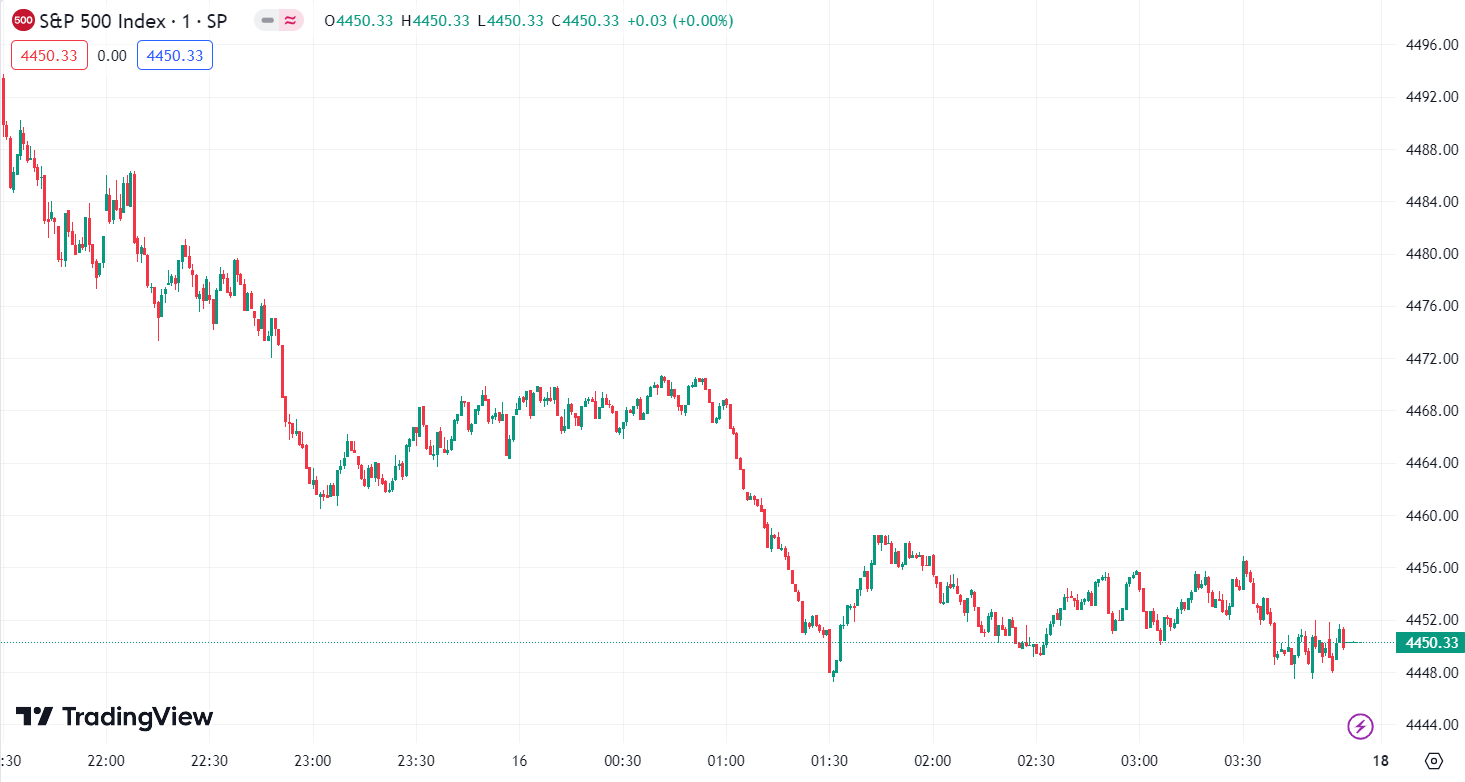 (S&P 500 Index, 1-day chart)
Market Trends:
Dow Jones Industrial Average fell by 288.87 points, a decline of 0.83%, closing at 34,618.24 points.
Nasdaq Composite Index declined by 217.72 points, a decline of 1.56%, closing at 13,708.33 points.
S&P 500 Index dropped by 54.78 points, a decline of 1.22%, closing at 4,450.32 points.
Hong Kong Stocks
All three major Hong Kong stock indices declined today.
Technology stocks were down, with JD.com falling nearly 2%, while Xiaomi, Kuaishou, Meituan, Alibaba, and NetEase all dropped by more than 1%.
Most automotive stocks rose, with Yadea Holdings and Beijing Automotive gaining over 2%.
Real estate stocks mostly declined, but Sunac China bucked the trend with a nearly 12% increase.
Semiconductor-related stocks saw significant declines, with Semiconductor Manufacturing International Corporation (SMIC) falling by over 3%.
Healthcare stocks were active, with Johnson Matthey and iKang Healthcare both rising by over 9%. Tourism and retail sectors were in the green.
Technical Analysis: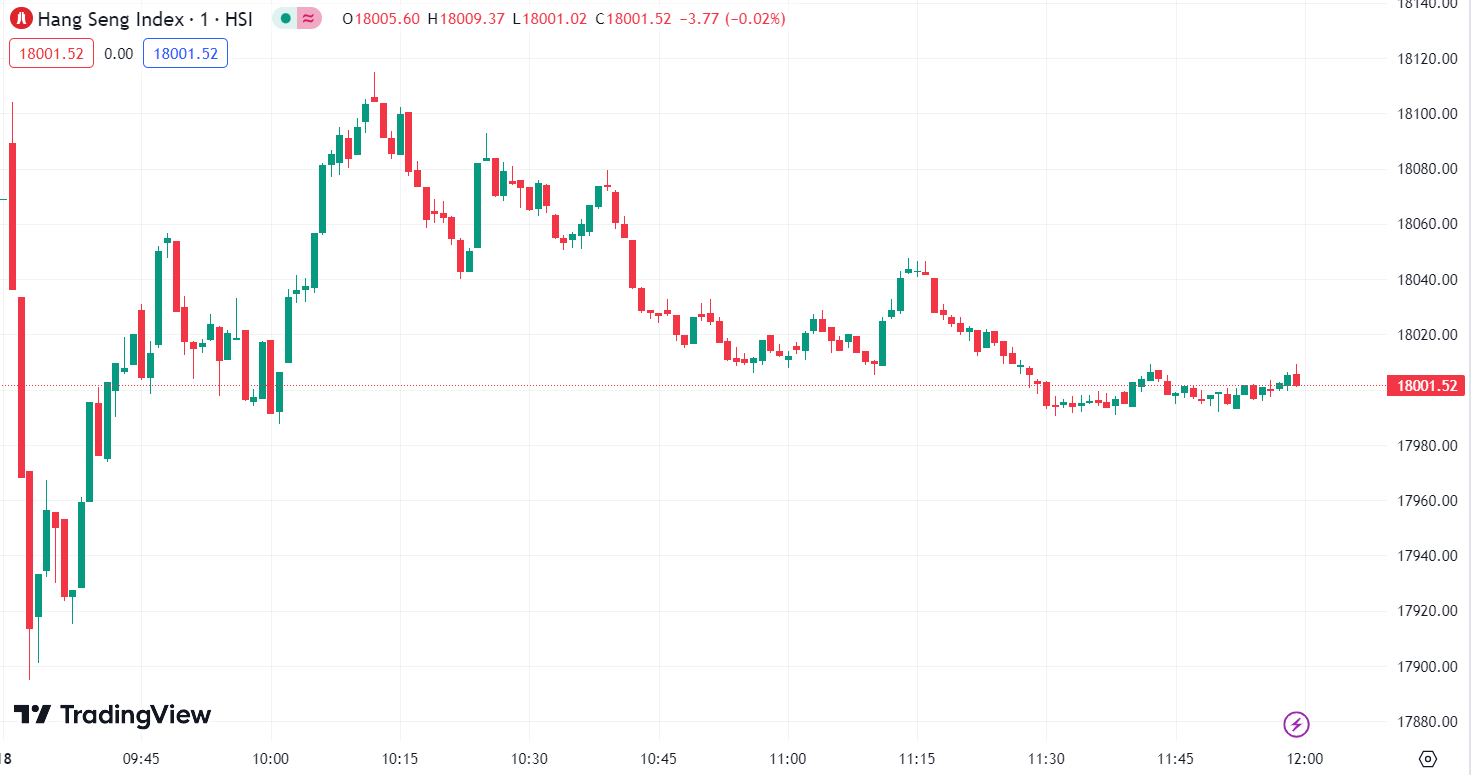 (Hang Seng Index, 1-day chart)
Market Trends:
Hang Seng Index (HSI) fell by 1% to close at 18,001.52 points.
Hang Seng Tech Index (HSTECH) dropped by 1.29% to close at 4,025.44 points.
Hang Seng China Enterprises Index (HSCEI) fell by 1.03% to close at 6,244.38 points.
FTSE China A50 Index
Fundamental Analysis:
The three major A-share indices started the day on a low note, briefly dipping below 3,100 points for the Shanghai Composite Index.
However, they rebounded shortly thereafter, with the ChiNext Index seeing gains of over 1%.
During the morning session, A-shares exhibited a sideways consolidation pattern.
In sector performance, automotive components, electrical machinery, automobile manufacturing, energy metals, and tourism and hotel stocks led in gains.
Semiconductor, precious metals, real estate development, jewelry, and electronic chemicals stocks saw declines.
In terms of themes, stocks related to Huawei Automotive, wheel motors, integrated automotive casting, gearboxes, Kirin batteries, Tesla, electronic rearview mirrors, autonomous driving, and laser radar were all active.
Technical Analysis: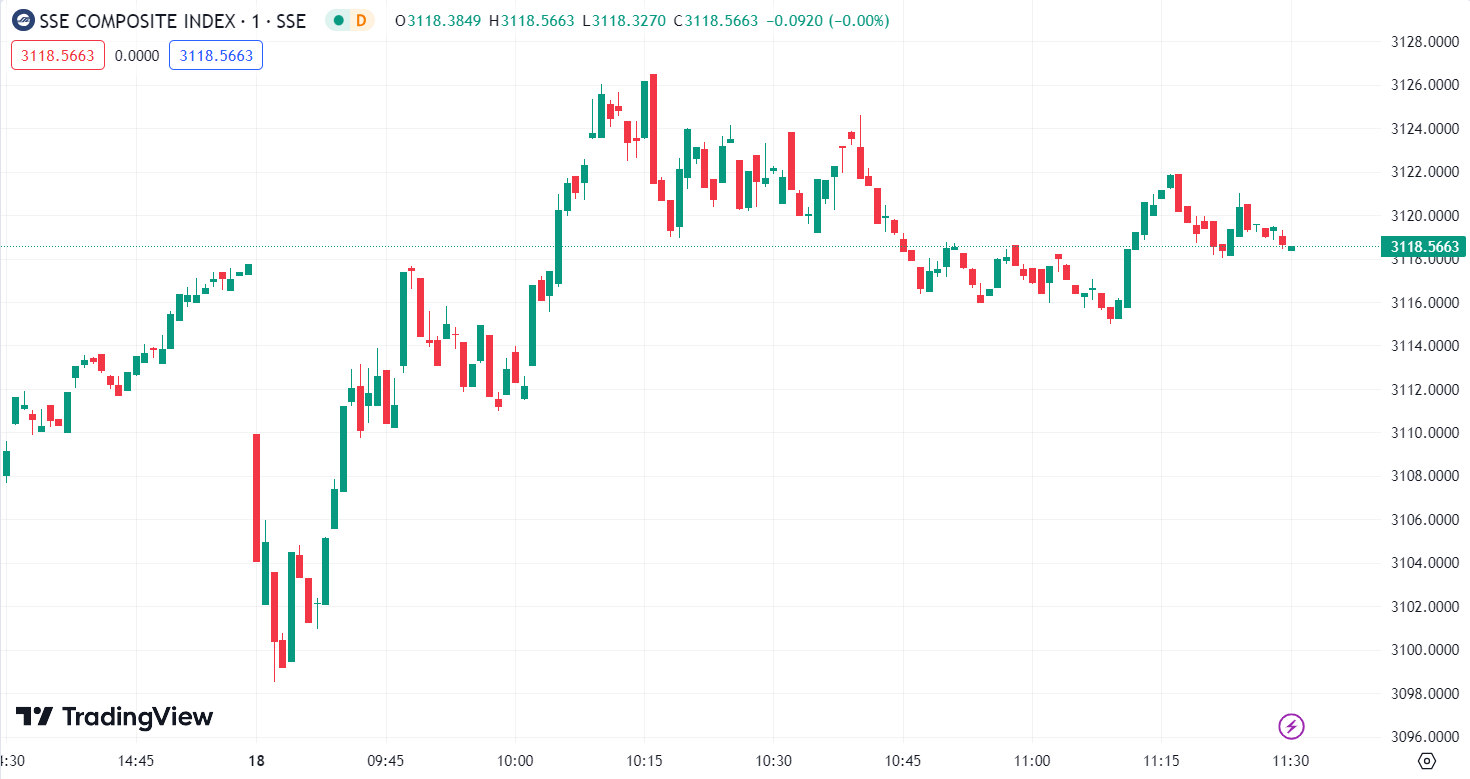 (SSE Composite Index, 1-day chart)
Market Trends:
Shanghai Composite Index (SHCOMP) rose by 0.03% to close at 3,118.57 points. 
Shenzhen Component Index (SZCOMP) increased by 0.43% to close at 10,188.46 points. 
ChiNext Index (CHINEXT) gained 0.74% to close at 2,017.63 points. 
SSE STAR Market 50 Index (SSE50) rose by 0.58% to close at 881.83 points. 

Forward-looking Statements
This article contains "forward-looking statements" and may be identified by the use of forward-looking terminology such as "anticipate", "believe", "continue", "could", "estimate", "expect", "hope", "intend", "may", "might", "plan", "potential", "predict", "should", or "will", or other variations thereon or comparable terminology. However, the absence of such terminology does not mean that a statement is not forward-looking. In particular, statements about the expectations, beliefs, plans, objectives, assumptions, future events, or future performance of Doo Prime will be generally assumed as forward-looking statements.
Doo Prime has provided these forward-looking statements based on all current information available to Doo Prime and Doo Prime's current expectations, assumptions, estimates, and projections. While Doo Prime believes these expectations, assumptions, estimations, and projections are reasonable, these forward-looking statements are only predictions and involve known and unknown risks and uncertainties, many of which are beyond Doo Prime's control. Such risks and uncertainties may cause results, performance, or achievements materially different from those expressed or implied by the forward-looking statements.
Doo Prime does not provide any representation or warranty on the reliability, accuracy, or completeness of such statements. Doo Prime is not obliged to provide or release any updates or revisions to any forward-looking statements.
Disclaimer
While every effort has been made to ensure the accuracy of the information in this document, DOO Prime does not warrant or guarantee the accuracy, completeness or reliability of this information. DOO Prime does not accept responsibility for any losses or damages arising directly or indirectly, from the use of this document. The material contained in this document is provided solely for general information and educational purposes and is not and should not be construed as, an offer to buy or sell, or as a solicitation of an offer to buy or sell, securities, futures, options, bonds or any other relevant financial instruments or investments. Nothing in this document should be taken as making any recommendations or providing any investment or other advice with respect to the purchase, sale or other disposition of financial instruments, any related products or any other products, securities or investments. Trading involves risk and you are advised to exercise caution in relation to the report. Before making any investment decision, prospective investors should seek advice from their own financial advisers, take into account their individual financial needs and circumstances and carefully consider the risks associated with such investment decision.