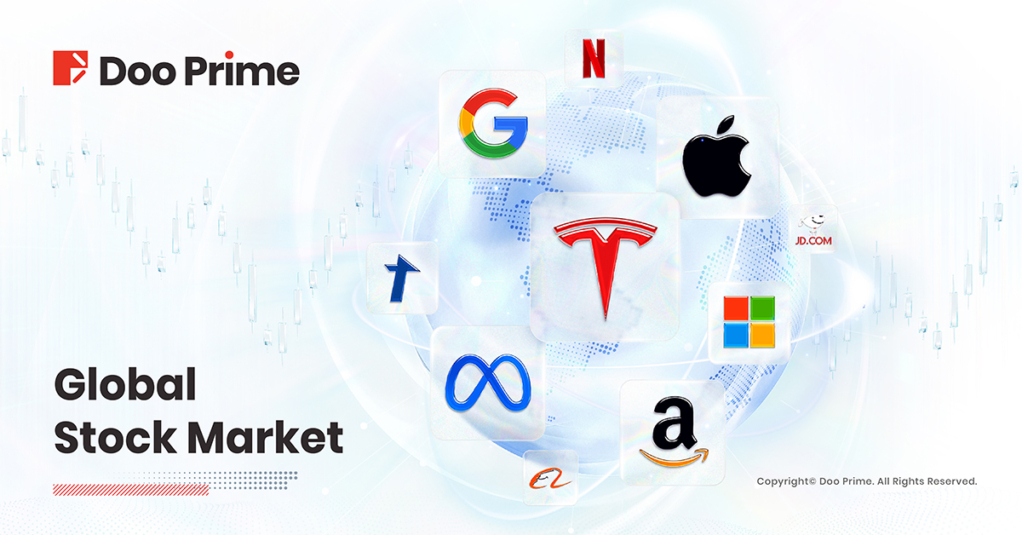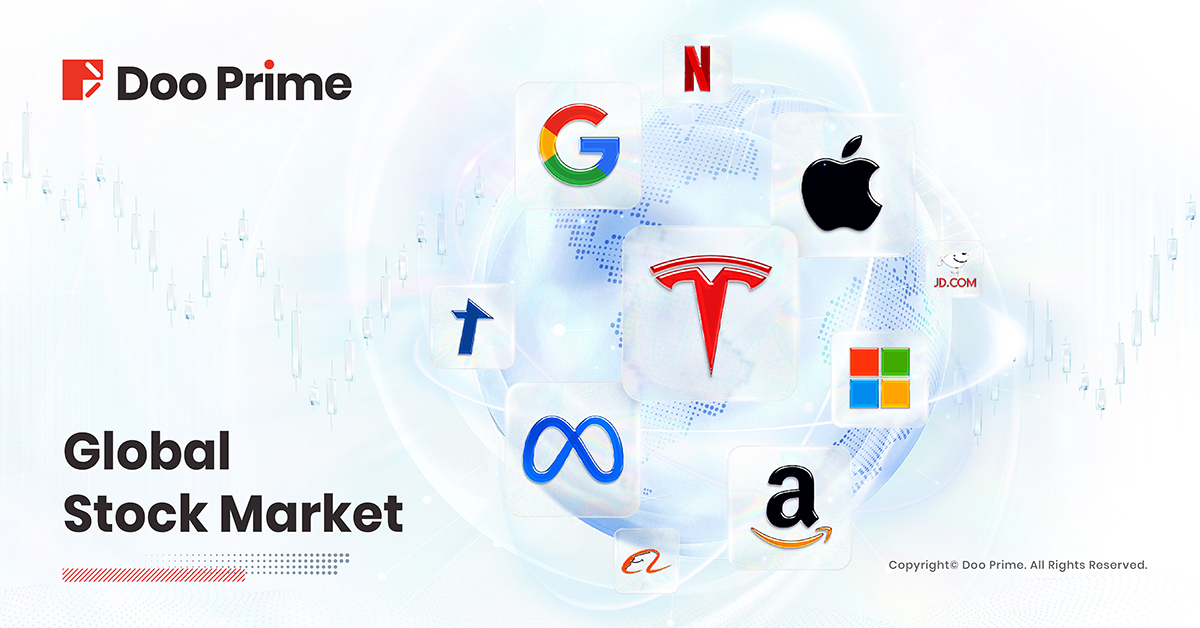 The Nasdaq 100 Index has initiated a special rebalancing to curb the dominant position of large-cap technology stocks. Meta Platforms (META.US) is the only major stock that has fallen below the critical threshold for down weighting. However, the market believes that Meta is still unlikely to escape the fate of being down weighted.
This rebalancing plan will take effect on July 24th and is expected to reduce the weights of six tech giants—Microsoft (MSFT.US), Apple (AAPL.US), Google's parent company Alphabet (GOOGL.US), NVIDIA (NVDA.US), Amazon (AMZN.US), and Tesla (TSLA.US)—while increasing the influence of other constituent stocks. 


U.S. Stocks 
Fundamental Analysis: 
U.S. stocks closed higher on Monday, with all three major indices steadily rising throughout the day. The Nasdaq and small-cap stocks led the gains, and most popular tech stocks rose.
Apple rose 1.73%, NVIDIA surged over 2%, and ON Semiconductor climbed over 4%, with all three reaching new closing highs. Tesla rose over 3%, reaching a new phase high.
Chinese concept stocks had mixed performance, as Faraday Future soared over 13%, Li Auto rose over 3%, Vipshop and Full Truck Alliance gained over 1%, while Netease, XPeng Motors, Baidu, and NIO saw slight increases. Tencent Music fell over 2%, while iQiyi, Weibo, and Alibaba dropped over 1%, and JD.com, Bilibili, and Pinduoduo experienced slight declines.
Technical Analysis: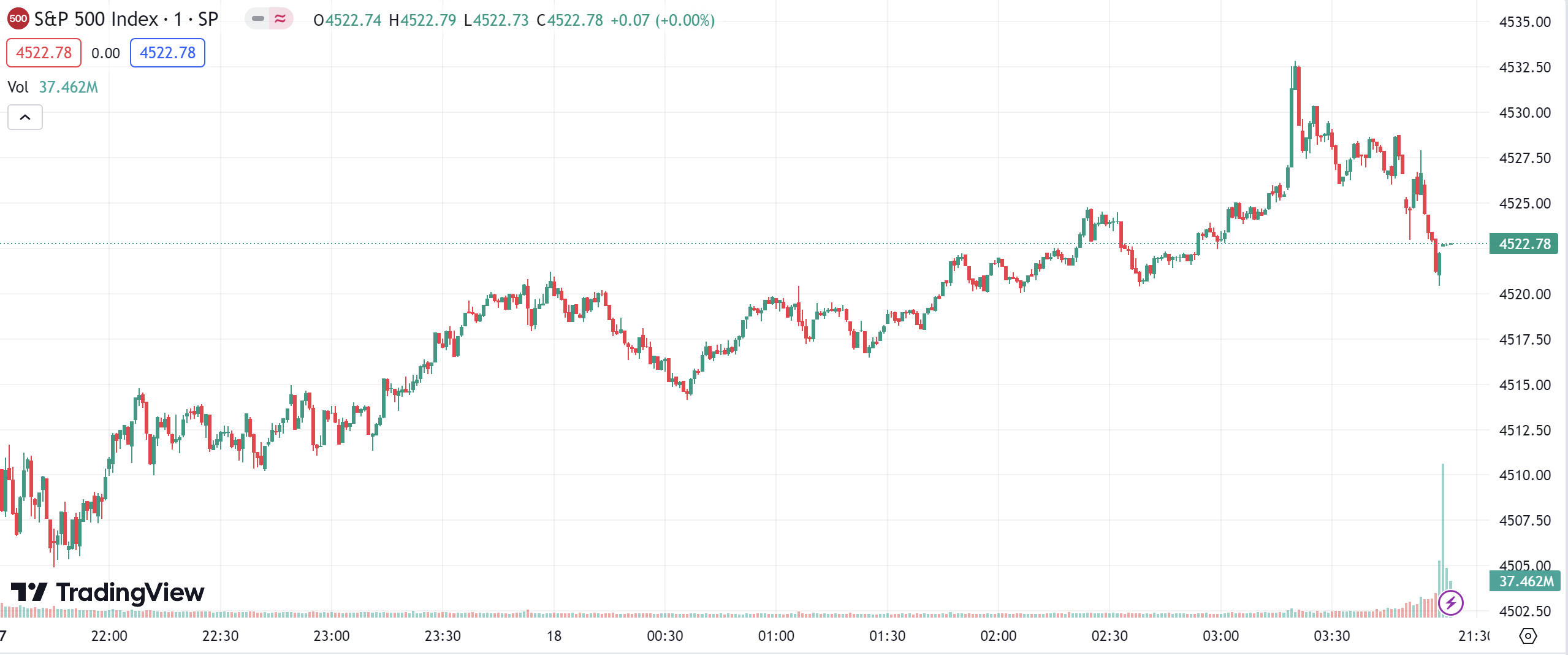 (S&P 500 Index, 1-day chart) 
Market Trends:
Dow Jones Industrial Average rose 76.32 points, or 0.22%, to close at 34,585.35 points. 
Nasdaq Composite Index rose 131.25 points, or 0.93%, to close at 14,244.95 points. 
S&P 500 Index rose 17.37 points, or 0.39%, to close at 4,522.79 points. 


Hong Kong Stocks 
Fundamental Analysis:
Hong Kong stocks opened lower and continued to decline after being closed due to a typhoon the previous day.
On the market front, heavyweight tech stocks plummeted, with JD.com falling 4.5%, Tencent dropping nearly 4%, Alibaba and Meituan down over 3%, and Xiaomi and Baidu experiencing declines.
Real estate stocks fell across the board, with Longfor Group and Country Garden leading the decline.
Property management and building materials stocks in the industry chain also followed the downward trend. Some automotive stocks rose, and emerging electric vehicle companies "WM Motor" showed strength.
Apple concept stock BYD Electronics bucked the trend, rising over 6%.
Technical Analysis: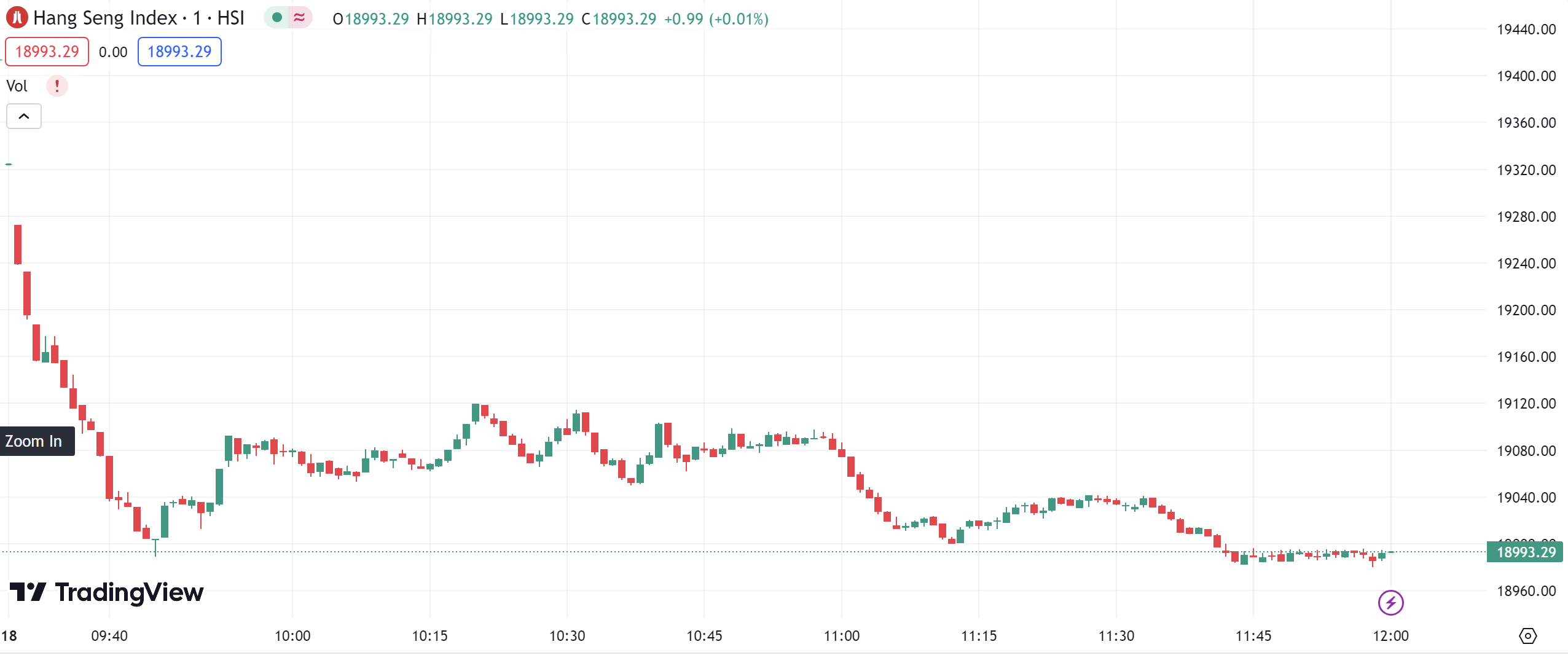 (Hang Seng Index, 1-day chart) 
Market Trends:
Hang Seng Index fell 2.17% to close at 18,993.29 points.
Hang Seng Tech Index fell 2.35%.
Hang Seng China Enterprises Index fell 2.48%.


FTSE China A50 Index 
Fundamental Analysis:
Today, the three major indices of the A-share market opened with mixed gains and losses, but the market weakened after the opening and the ChiNext Index fell by about 0.5%, dropping below the 2,200-point mark again.
The total turnover of the Shanghai and Shenzhen stock markets reached 480.781 billion yuan, with a net sell-off of 7.068 billion yuan by northbound funds. 19 stocks (including ST stocks) hit the limit up, while 2 stocks hit the limit down.
In terms of industry performance, the automotive, commercial retail, agriculture, semiconductor, and decoration materials sectors saw the highest increases, while the culture and media, internet services, photovoltaic equipment, power equipment, and communication equipment sectors experienced the greatest declines.
In terms of themes, the Chiplet concept, chicken meat concept, integrated automotive casting, fourth-generation semiconductors, grain concept, and pork concept were active.
Technical Analysis: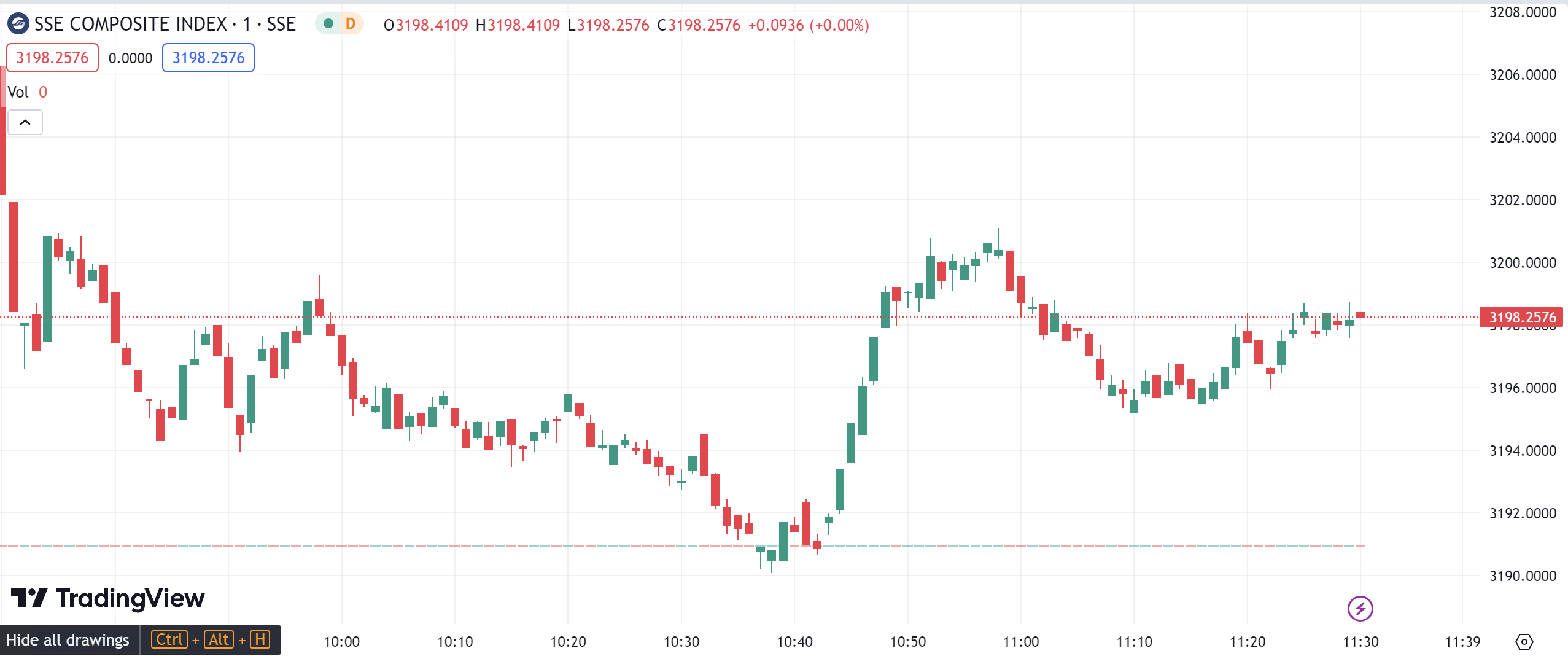 (SSE Composite Index, 1-day chart) 
Market Trends:
Shanghai Composite Index fell 0.35% to close at 3,198.26 points. 
Shenzhen Component Index fell 0.34% to close at 10,972.98 points. 
ChiNext Index fell 0.42% to close at 2,198.21 points. 
STAR 50 Index fell 0.36% to close at 981.23 points. 


Forward-looking Statements
This article contains "forward-looking statements" and may be identified by the use of forward-looking terminology such as "anticipate", "believe", "continue", "could", "estimate", "expect", "hope", "intend", "may", "might", "plan", "potential", "predict", "should", or "will", or other variations thereon or comparable terminology. However, the absence of such terminology does not mean that a statement is not forward-looking. In particular, statements about the expectations, beliefs, plans, objectives, assumptions, future events, or future performance of Doo Prime will be generally assumed as forward-looking statements.
Doo Prime has provided these forward-looking statements based on all current information available to Doo Prime and Doo Prime's current expectations, assumptions, estimates, and projections. While Doo Prime believes these expectations, assumptions, estimations, and projections are reasonable, these forward-looking statements are only predictions and involve known and unknown risks and uncertainties, many of which are beyond Doo Prime's control. Such risks and uncertainties may cause results, performance, or achievements materially different from those expressed or implied by the forward-looking statements.
Doo Prime does not provide any representation or warranty on the reliability, accuracy, or completeness of such statements. Doo Prime is not obliged to provide or release any updates or revisions to any forward-looking statements.
 
Disclaimer    
While every effort has been made to ensure the accuracy of the information in this document, DOO Prime does not warrant or guarantee the accuracy, completeness or reliability of this information. DOO Prime does not accept responsibility for any losses or damages arising directly or indirectly, from the use of this document. The material contained in this document is provided solely for general information and educational purposes and is not and should not be construed as, an offer to buy or sell, or as a solicitation of an offer to buy or sell, securities, futures, options, bonds or any other relevant financial instruments or investments. Nothing in this document should be taken as making any recommendations or providing any investment or other advice with respect to the purchase, sale or other disposition of financial instruments, any related products or any other products, securities or investments. Trading involves risk and you are advised to exercise caution in relation to the report. Before making any investment decision, prospective investors should seek advice from their own financial advisers, take into account their individual financial needs and circumstances and carefully consider the risks associated with such investment decision.