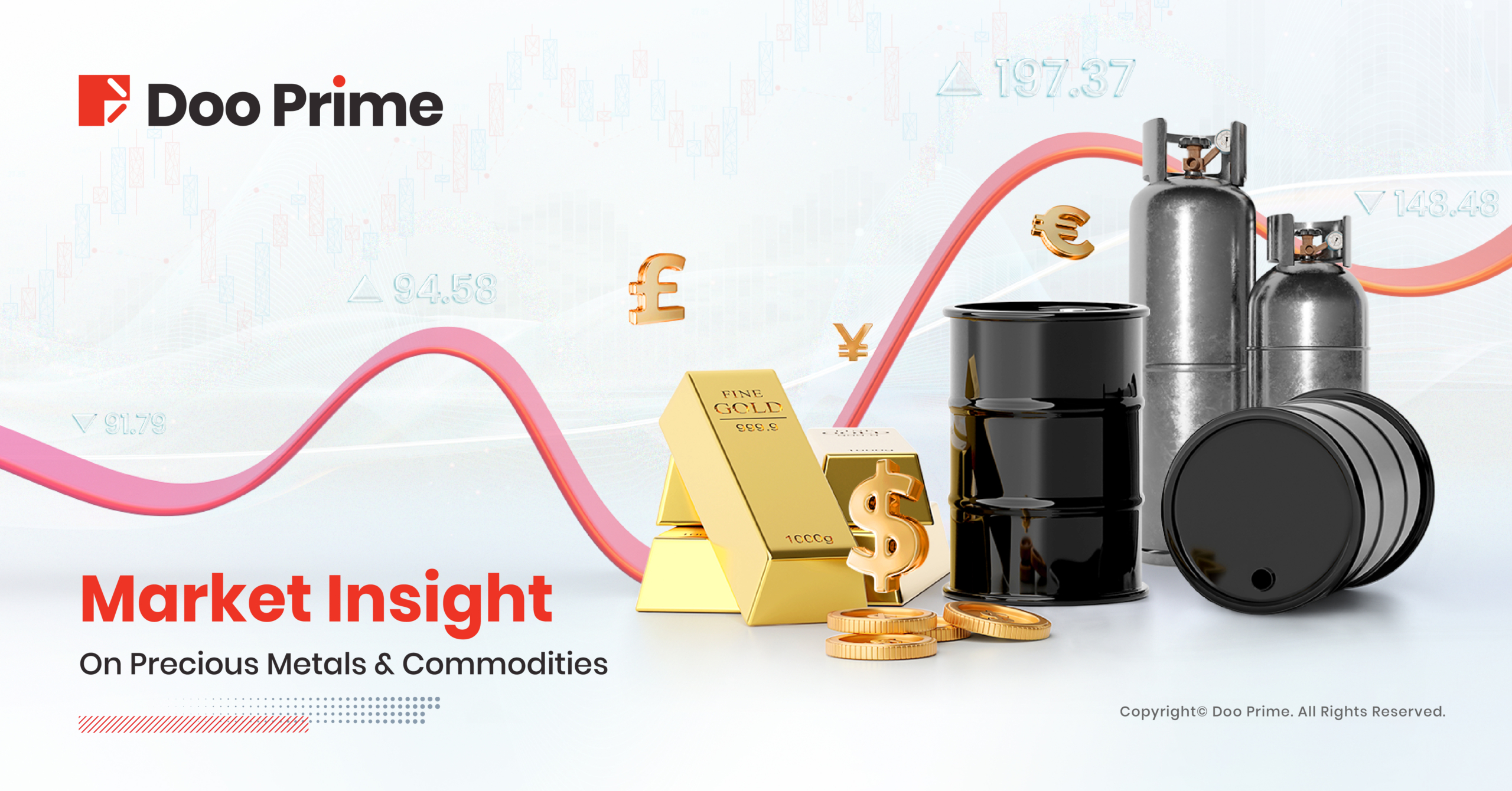 The U.S. dollar strengthens, and gold continues its downtrend. Many signs indicate future supply shortages, boosting oil prices.
This week, the focus is on the Federal Reserve rate decision and Powell's remarks, with expectations of a final 25 basis point hike by the Federal Reserve and Powell hinting at future rate trends.
Gold >>
The U.S. dollar index rose by 0.2%, reaching its highest level in over a week, following positive U.S. initial jobless claims data.
The market widely anticipates a 25 basis point rate hike by the Federal Reserve on July 26th, with hopes that it will be the last hike. This optimism drove gold to its highest level in about two months on Thursday.
However, on Friday, gold continued its downtrend, moving further away from the two-month high set on the previous trading day, as the strong U.S. dollar made gold more expensive for holders of other currencies, and the market remained cautious ahead of next week's Federal Reserve meeting.
During the European session, gold fell to the $1961 level, and although it saw some rebound afterward, it faced short-term pressure around the $1968 level. It once again fell below the 10-day moving average, dropping to around $1955. Based on Friday's gold price performance, market bulls showed significant hesitation.
The weakening of bullish confidence can be attributed to two factors: firstly, the unexpected strong rebound in the U.S. dollar index in the past two days, which dampened gold's upward momentum due to market expectations of continued rate hikes by the Federal Reserve.
Secondly, gold itself faced resistance on the weekly chart and showed divergent signals, not supporting the bullish sentiment seen earlier in the week. The retracement can be considered a rejection of the large bullish candlestick, which refers to the significant increase in the price of gold on Tuesday. This rejection indicates that short-term market conditions may return to the previous weak oscillation state.

Technical Analysis: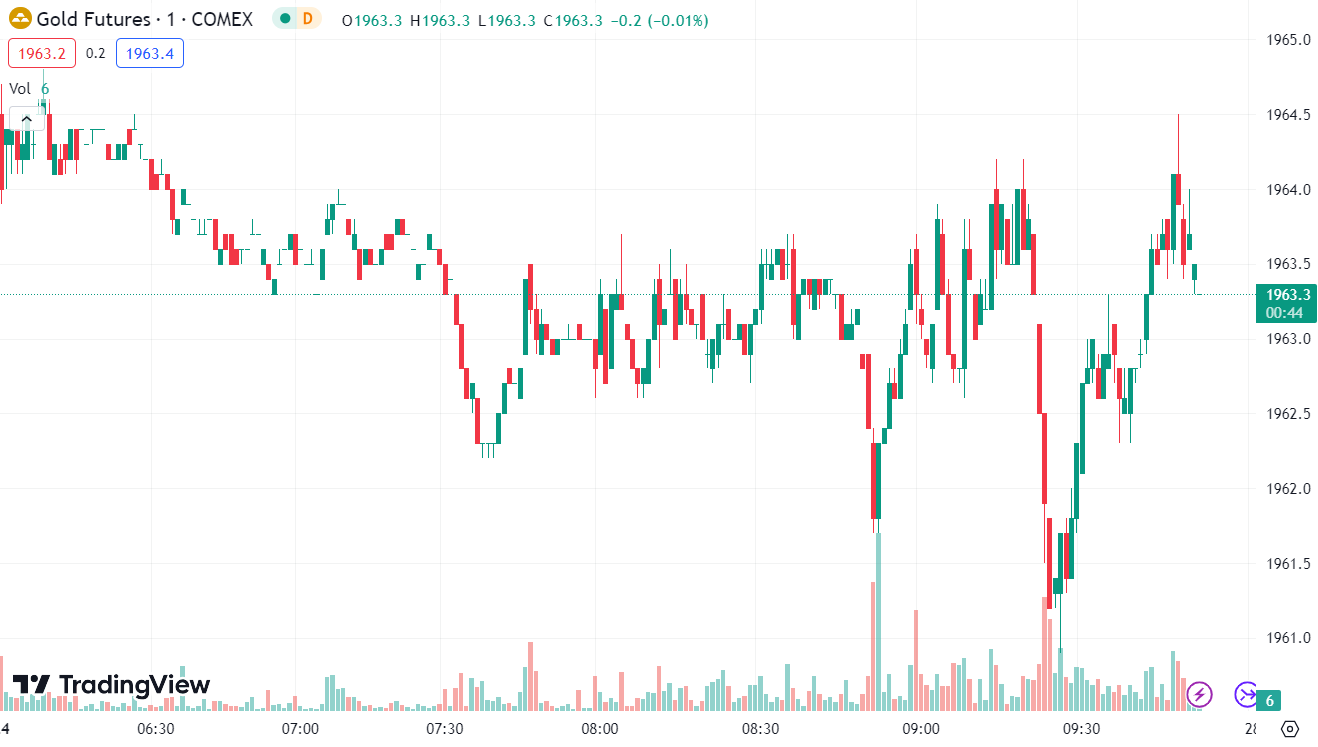 Today's short-term trading strategy for gold suggests a focus on selling during rebounds, with buying on pullbacks as a secondary approach.
Key resistance levels to watch on the upside are around 1973-1978.
Key support levels to watch on the downside are around 1950-1945.
WTI Crude Oil >>
Last Friday, oil prices surged by over $1 per barrel as mounting evidence suggests that supply shortages could occur in the coming months. Additionally, the escalating tensions between Russia and Ukraine could further impact the supply.
Russia's continuous attacks on Ukraine's grain export facilities for the fourth consecutive day and the seizure of vessels in the Black Sea during military exercises have intensified regional tensions since Moscow's withdrawal from the UN-brokered maritime security corridor agreement this week.
Furthermore, UAE Energy Minister Mazrouei stated on Friday that OPEC+ has already taken sufficient actions to support the oil market, and further measures would only require a phone call.
From a technical perspective, oil prices continued their strong bullish momentum last Friday, surging above the closing high.
During the Asian-European trading session, prices slightly rose, relying on the $75.6 level, and accelerated further during the U.S. session, breaking through the $77 mark to reach around $77.2 before a robust closing. The daily candle closed with a bullish breakthrough, maintaining the overall bullish rebound momentum.
Technical Analysis: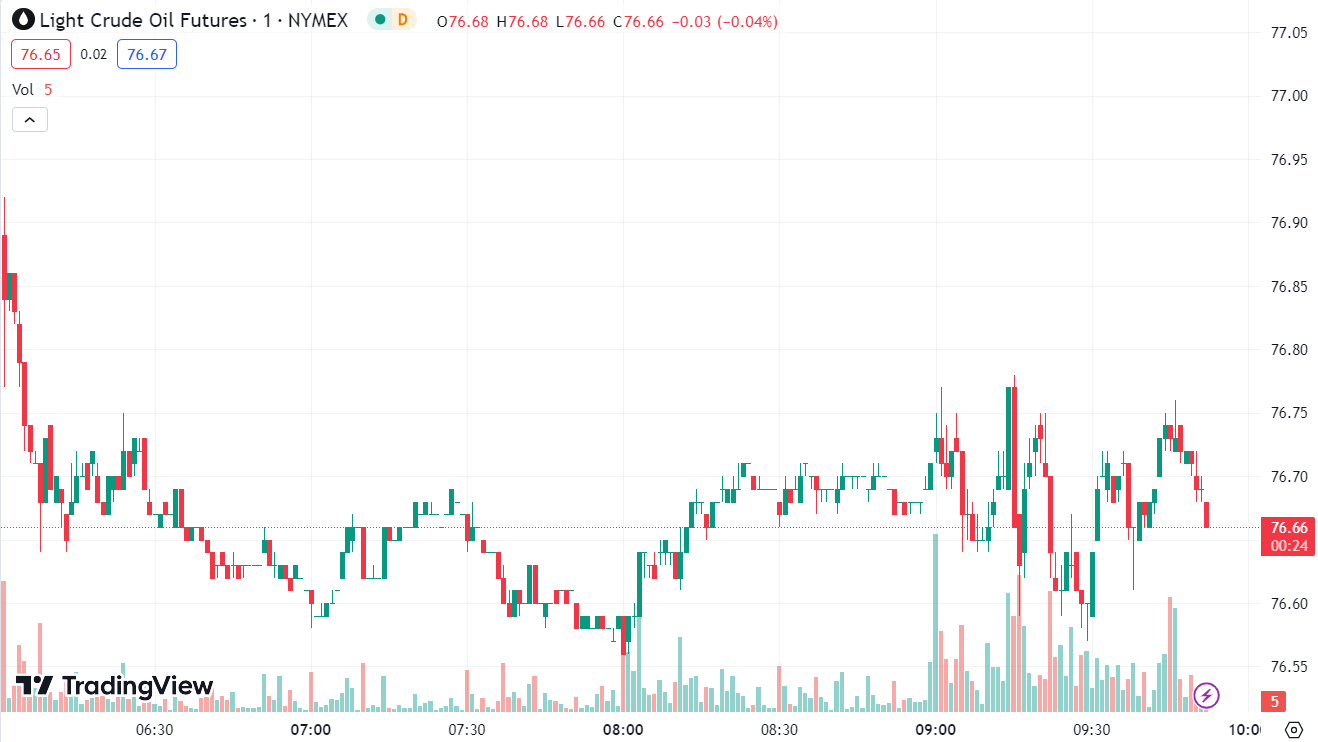 Today's short-term trading strategy suggests focusing on buying on pullbacks and considering selling on high rebounds.
Key resistance levels to watch in the short term are around 78.0-78.5.
Key support levels to watch in the short term are around 75.8-75.3.
Forward-looking Statements
This article contains "forward-looking statements" and may be identified by the use of forward-looking terminology such as "anticipate", "believe", "continue", "could", "estimate", "expect", "hope", "intend", "may", "might", "plan", "potential", "predict", "should", or "will", or other variations thereon or comparable terminology. However, the absence of such terminology does not mean that a statement is not forward-looking. In particular, statements about the expectations, beliefs, plans, objectives, assumptions, future events, or future performance of Doo Prime will be generally assumed as forward-looking statements.
Doo Prime has provided these forward-looking statements based on all current information available to Doo Prime and Doo Prime's current expectations, assumptions, estimates, and projections. While Doo Prime believes these expectations, assumptions, estimations, and projections are reasonable, these forward-looking statements are only predictions and involve known and unknown risks and uncertainties, many of which are beyond Doo Prime's control. Such risks and uncertainties may cause results, performance, or achievements materially different from those expressed or implied by the forward-looking statements.
Doo Prime does not provide any representation or warranty on the reliability, accuracy, or completeness of such statements. Doo Prime is not obliged to provide or release any updates or revisions to any forward-looking statements.

Disclaimer
While every effort has been made to ensure the accuracy of the information in this document, DOO Prime does not warrant or guarantee the accuracy, completeness or reliability of this information. DOO Prime does not accept responsibility for any losses or damages arising directly or indirectly, from the use of this document. The material contained in this document is provided solely for general information and educational purposes and is not and should not be construed as, an offer to buy or sell, or as a solicitation of an offer to buy or sell, securities, futures, options, bonds or any other relevant financial instruments or investments. Nothing in this document should be taken as making any recommendations or providing any investment or other advice with respect to the purchase, sale or other disposition of financial instruments, any related products or any other products, securities or investments. Trading involves risk and you are advised to exercise caution in relation to the report. Before making any investment decision, prospective investors should seek advice from their own financial advisers, take into account their individual financial needs and circumstances and carefully consider the risks associated with such investment decision.