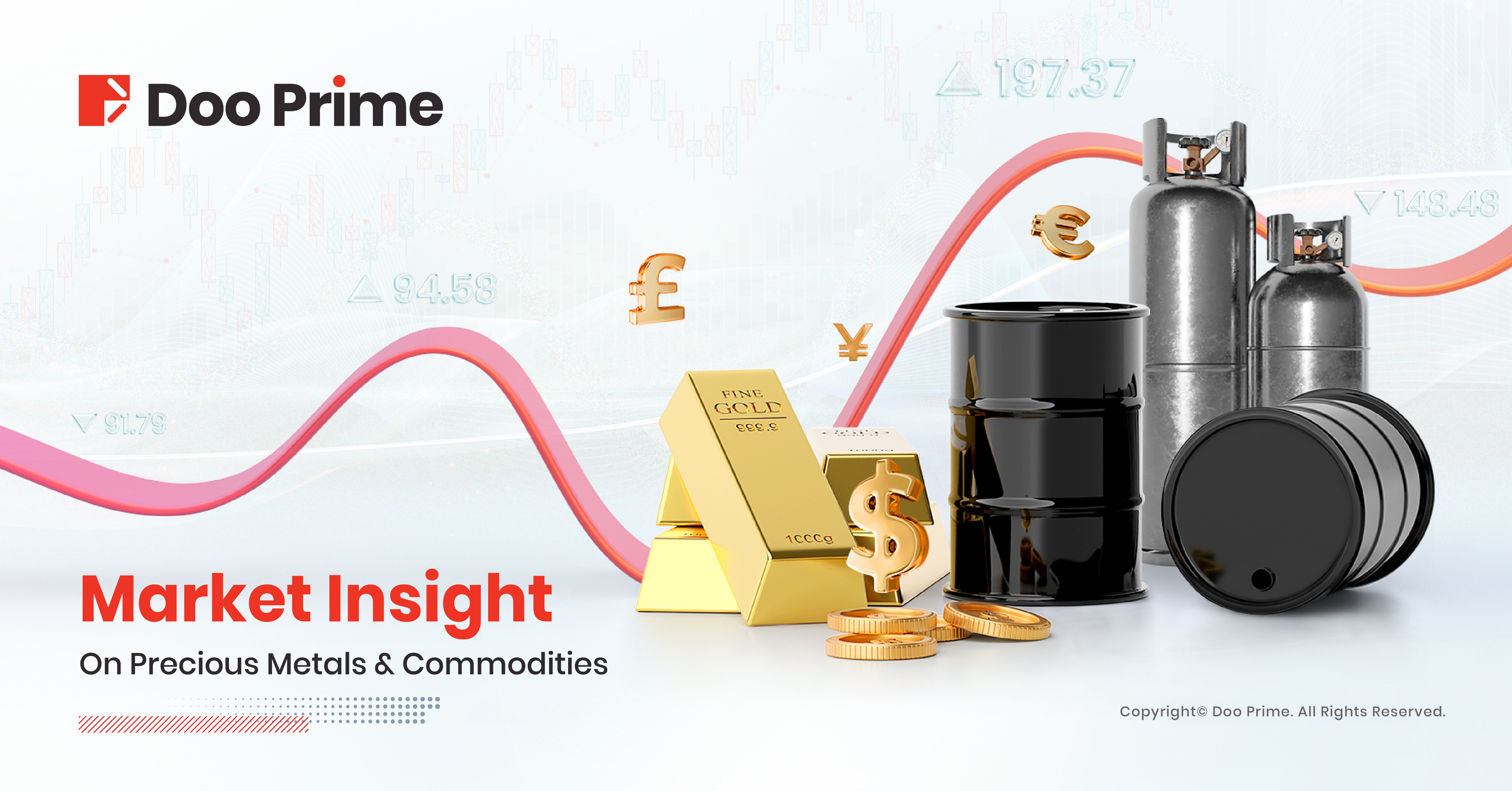 Unexpectedly cold U.S. September ADP employment numbers have sparked market concerns about the Federal Reserve maintaining high-interest rates for the long term.
Gold prices have fallen for the eighth consecutive day, reaching a 7-month low, while oil prices plunged by over 5%, marking their largest single-day drop in 15 months. The market is now awaiting nonfarm payroll data. 
Gold >> 
In an unexpected turn of events, the U.S. ADP employment report for September showed a mere 89,000 job additions, falling significantly short of the expected 153,000 and the previous month's 177,000. This marks the smallest increase since January 2021.
Gold prices experienced a short-lived uptick of $5, reaching the $1830 level before retracing. In the U.S. market, gold dipped 0.09%, or $1.62 per ounce, closing at $1821.19 per ounce.
December gold futures fell 0.36%, settling at $1834.80 per ounce, nearing the closing price of $1834.60 per ounce on November 22, 2022.
The surge in U.S. bond yields to the highest level in 16 years, coupled with overall dollar strength, has raised concerns in the market about the Federal Reserve maintaining high interest rates.
This has put pressure on products like gold, which do not offer interest payments and are priced in dollars. As a result, gold prices have declined for the eighth consecutive day, reaching a 7-month low.
From a technical perspective, gold initially experienced a dip in the Asian session, dropping near the $1815 level before staging a rebound.
In the afternoon, it continued to bounce back, reaching above $1825 and entering a sideways consolidation phase. During the late U.S. session, there was a minor acceleration, briefly breaking through the $1833 level before retracing and closing in a range. 
Technical Analysis: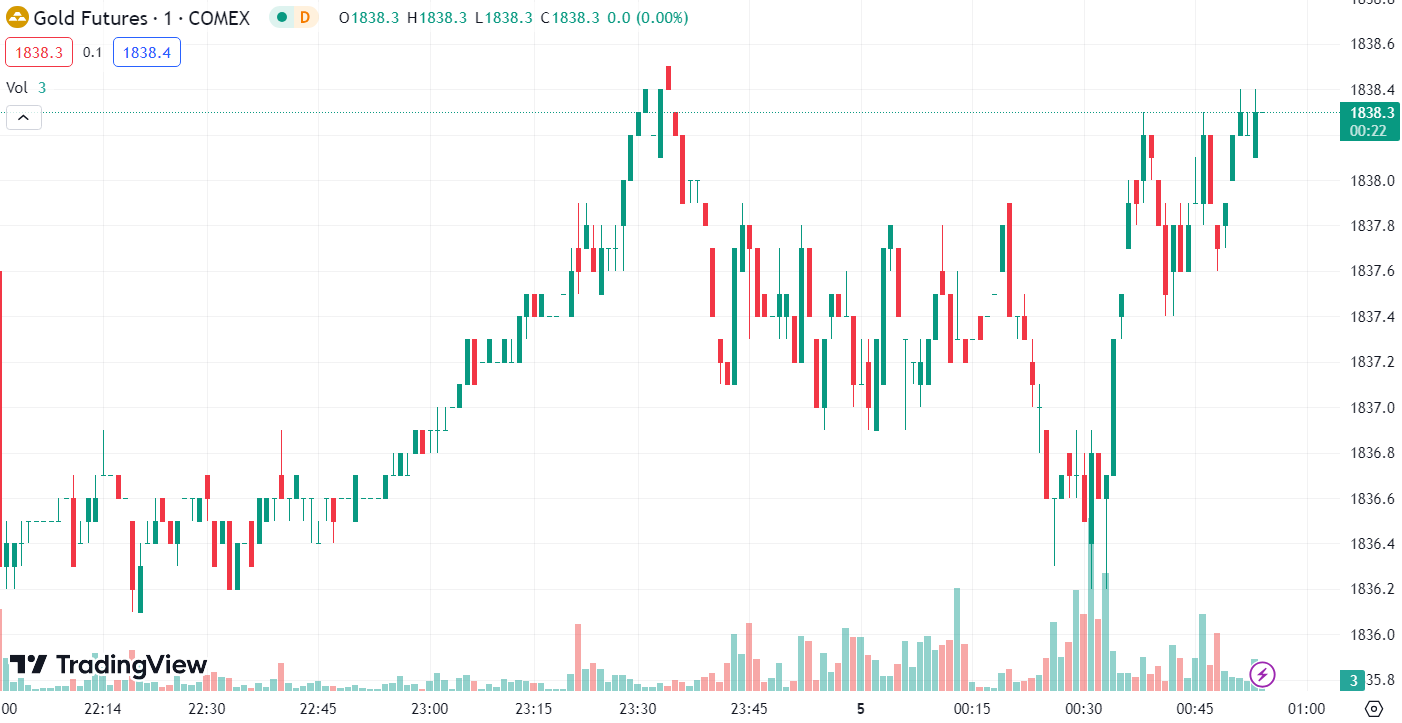 Today's short-term strategy for gold suggests a focus on short positions during rebounds, with long positions considered as a secondary option during pullbacks.
Key resistance levels to watch in the short term are around 1833-1838. 
Key support levels to watch in the short term are around 1810-1805. 
WTI Crude Oil >> 
On Wednesday, in the U.S. market, WTI crude oil closed at $84.22, marking a significant decline of $5.01 or 5.61%. Brent crude oil settled at $85.81 per barrel, down $5.11 or 5.62%. Calculated from the daily lows, both major crude oil futures experienced drops of over $5, leading to a cumulative decrease of approximately $10 in oil prices since last Friday.
Despite Saudi Arabia and Russia reaffirming their commitment to continue the production cuts until the end of the year, rising global interest rate expectations, deteriorating market sentiment, and weak gasoline demand revealed in U.S. data contributed to the sharp oil price decline, exceeding 5%.
This marks the largest drop since July 2022. Additionally, the outlook for demand growth is under pressure, putting significant downward pressure on international oil prices.
In terms of technical analysis, crude oil experienced a retracement with a bearish candlestick pattern on Wednesday, forming a series of consecutive declines from the recent highs and returning to the $88.30 support level. The closing prices approached the day's lows and failed to regain lost ground, resulting in consecutive daily declines. 
Technical Analysis: 
Today's crude oil trading strategy suggests focusing primarily on long positions during pullbacks, with short positions considered as a secondary option during rebounds. 
Key resistance levels to monitor in the short term are around 87.0-88.0.
Key support levels to monitor in the short term are around 83.0-82.0. 
Forward-looking Statements
This article contains "forward-looking statements" and may be identified by the use of forward-looking terminology such as "anticipate", "believe", "continue", "could", "estimate", "expect", "hope", "intend", "may", "might", "plan", "potential", "predict", "should", or "will", or other variations thereon or comparable terminology. However, the absence of such terminology does not mean that a statement is not forward-looking. In particular, statements about the expectations, beliefs, plans, objectives, assumptions, future events, or future performance of Doo Prime will be generally assumed as forward-looking statements.
Doo Prime has provided these forward-looking statements based on all current information available to Doo Prime and Doo Prime's current expectations, assumptions, estimates, and projections. While Doo Prime believes these expectations, assumptions, estimations, and projections are reasonable, these forward-looking statements are only predictions and involve known and unknown risks and uncertainties, many of which are beyond Doo Prime's control. Such risks and uncertainties may cause results, performance, or achievements materially different from those expressed or implied by the forward-looking statements.
Doo Prime does not provide any representation or warranty on the reliability, accuracy, or completeness of such statements. Doo Prime is not obliged to provide or release any updates or revisions to any forward-looking statements.

Disclaimer
While every effort has been made to ensure the accuracy of the information in this document, DOO Prime does not warrant or guarantee the accuracy, completeness or reliability of this information. DOO Prime does not accept responsibility for any losses or damages arising directly or indirectly, from the use of this document. The material contained in this document is provided solely for general information and educational purposes and is not and should not be construed as, an offer to buy or sell, or as a solicitation of an offer to buy or sell, securities, futures, options, bonds or any other relevant financial instruments or investments. Nothing in this document should be taken as making any recommendations or providing any investment or other advice with respect to the purchase, sale or other disposition of financial instruments, any related products or any other products, securities or investments. Trading involves risk and you are advised to exercise caution in relation to the report. Before making any investment decision, prospective investors should seek advice from their own financial advisers, take into account their individual financial needs and circumstances and carefully consider the risks associated with such investment decision.