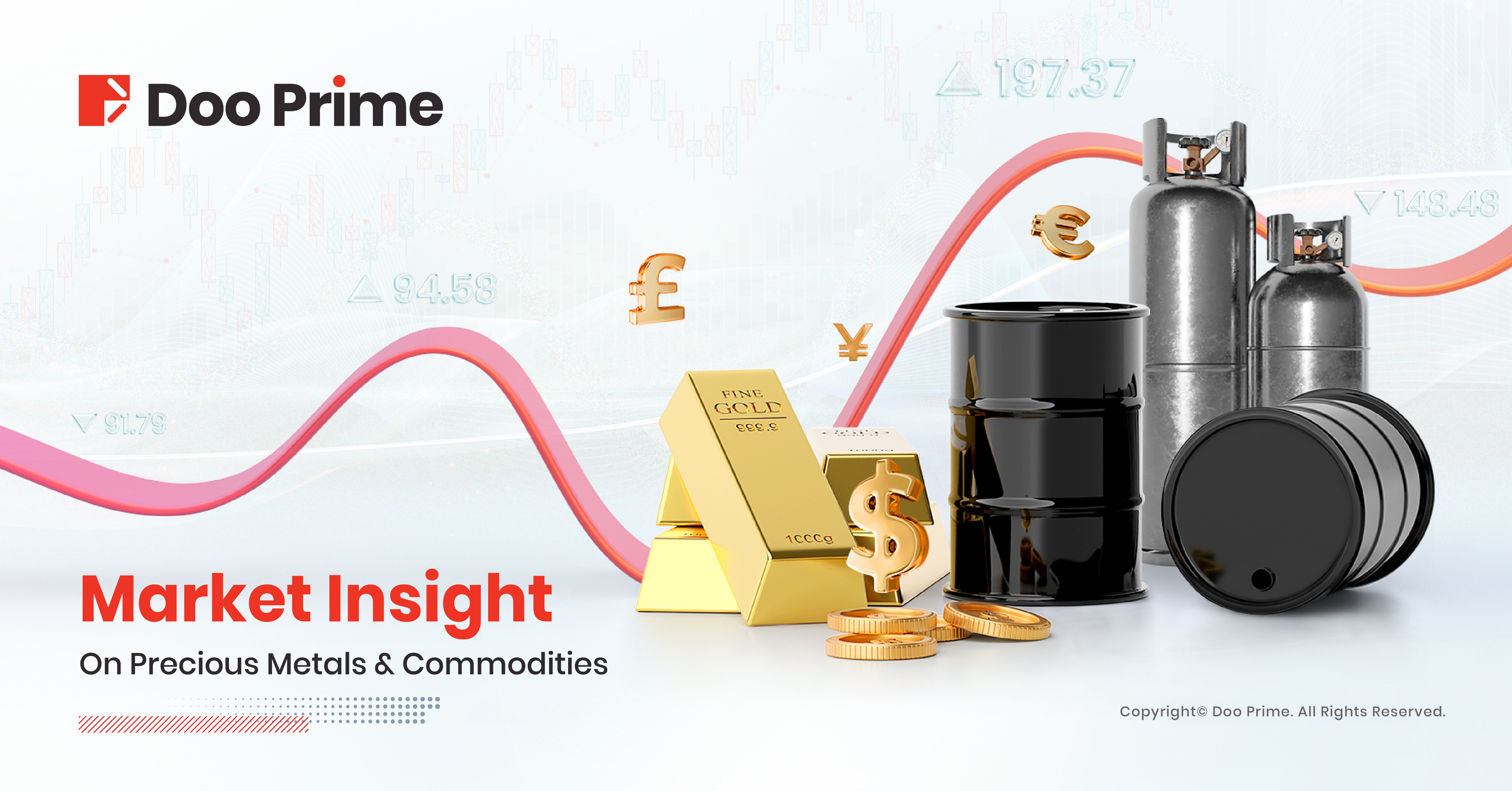 Last week's economic data diminished the market's speculation of further interest rate hikes by the Federal Reserve, weakening gold's position as the U.S. dollar strengthened, causing it to hover near a one-month low.
Strong demand and tightening supply continued to support oil prices, leading to further gains in crude oil, marking a seven-week consecutive increase. 
Gold >> 
The opening price of gold declined, currently trading at $1911.50 per ounce, with an intraday decrease of 0.15%. Last week, spot gold closed at $1913.76 per ounce, reaching an intraday low of $1910.87 and a high of $1915.08.
Gold faced pressure from the strong U.S. dollar last week, declining to $1910 as hawkish Federal Reserve stance remained a significant resistance for upward movement.
On Friday, gold lingered near a one-month low, and the weekly trend is poised for a third consecutive week of decline, driven by the rise in the U.S. dollar and Treasury yields following data indicating a July increase in producer prices.
In the previous meeting, the Federal Reserve decided to raise the policy rate by 25 basis points. Since this decision, July nonfarm payrolls and CPI data have not significantly altered the market's pricing of the Fed's rate outlook. The U.S. Labor Department stated that the July final demand PPI rose by 0.3%, with a 0.8% growth over the preceding 12 months.
Market attention is on the release of minutes from the Fed's July policy meeting on Wednesday. According to the Chicago Mercantile Exchange Group's FedWatch Tool, the market still perceives a slightly higher than 20% probability of the Fed raising policy rates again in 2023. 
Technical Analysis: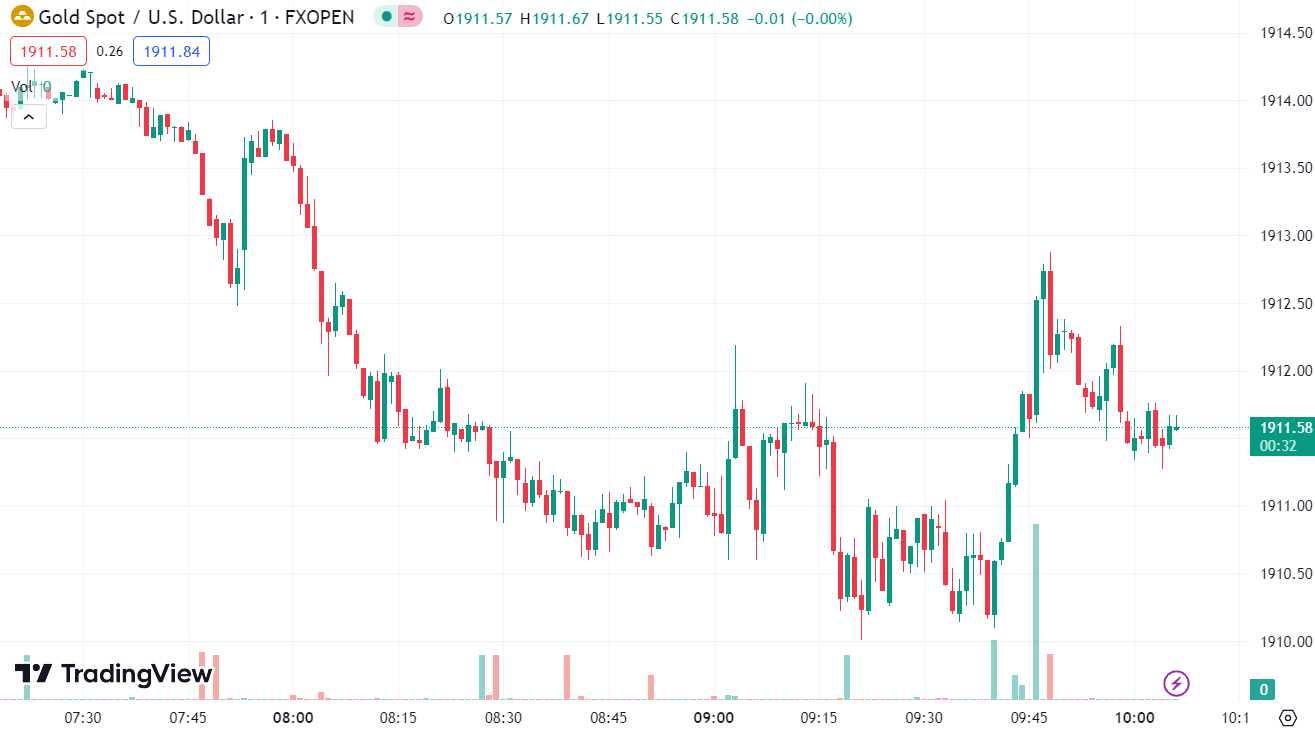 Today's short-term strategy for gold suggests a focus on shorting during rebounds and buying during pullbacks.
Key resistance levels to watch in the short term are around 1923-1928. 
Key support levels to watch in the short term around 1903-1898. 
WTI Crude Oil >> 
Last Friday, oil prices surged as the International Energy Agency (IEA) forecasted record global demand and tightening supply. This droves oil prices to a seventh consecutive weekly increase, marking the longest such streak since 2022.
The IEA estimated global oil demand at a record 103 million barrels per day in June, with the potential for further increases this month. Concurrently, reductions in output from Saudi Arabia and Russia are expected to lead to significant inventory declines for the remainder of 2023, potentially pushing oil prices higher, according to the IEA.
Last Thursday, the Organization of the Petroleum Exporting Countries (OPEC) announced an unchanged projection of a 2.44 million barrels per day increase in global oil demand for this year. OPEC noted a positive outlook for the oil market in the latter half of the year, driven by supply cuts and improved economic prospects, which has buoyed investor sentiment. However, signs of waning momentum have emerged after the sustained price uptrend.
Crude oil demonstrated an oscillating upward movement last week, with the weekly low touching $79.9 per barrel and the high reaching $84.8 per barrel. The weekly closing displayed a doji star pattern around $83 per barrel. From a weekly perspective, oil prices remain at the upper bound, signaling a prevailing bullish trend. 
Technical Analysis: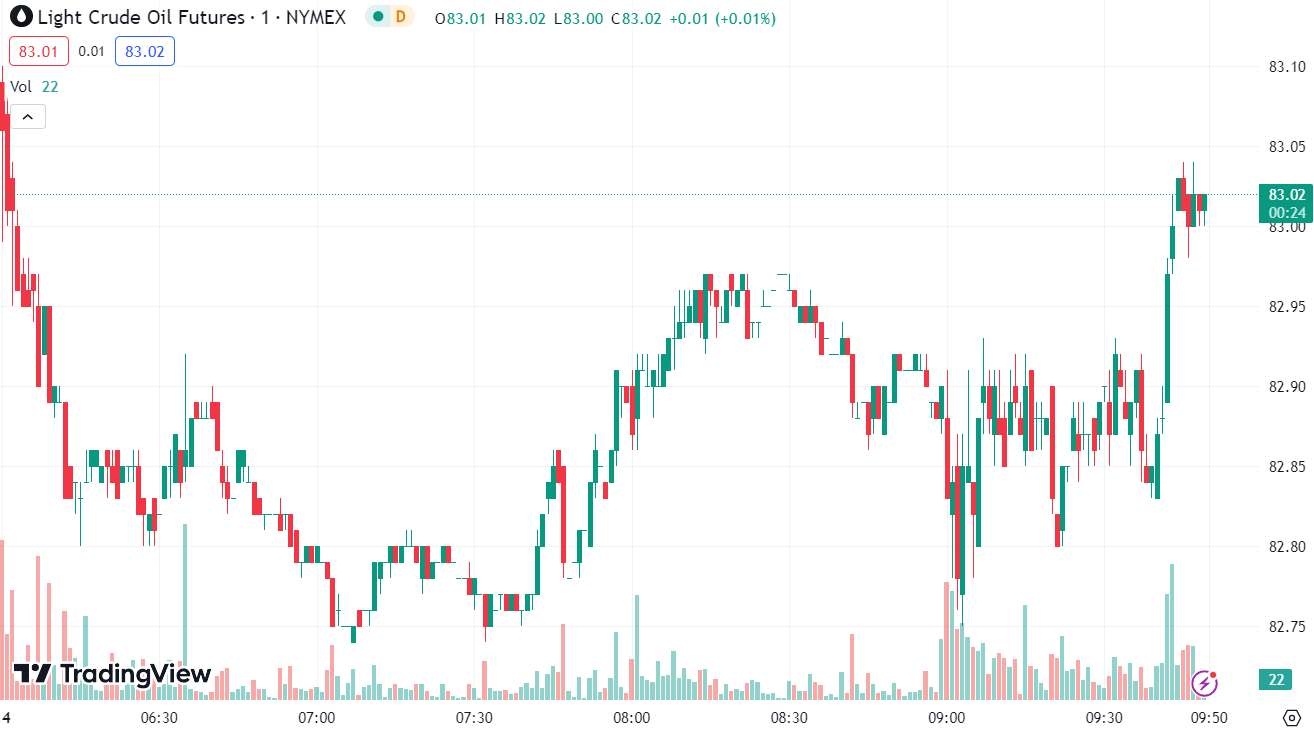 Today's short-term trading strategy suggests prioritizing short positions on rebounds, with long positions on pullbacks as secondary.
Key resistance levels to monitor in the short term are between 83.5 and 84.0. 
Key support levels to monitor in the short term are between 81.3 and 80.8. 
Forward-looking Statements
This article contains "forward-looking statements" and may be identified by the use of forward-looking terminology such as "anticipate", "believe", "continue", "could", "estimate", "expect", "hope", "intend", "may", "might", "plan", "potential", "predict", "should", or "will", or other variations thereon or comparable terminology. However, the absence of such terminology does not mean that a statement is not forward-looking. In particular, statements about the expectations, beliefs, plans, objectives, assumptions, future events, or future performance of Doo Prime will be generally assumed as forward-looking statements.
Doo Prime has provided these forward-looking statements based on all current information available to Doo Prime and Doo Prime's current expectations, assumptions, estimates, and projections. While Doo Prime believes these expectations, assumptions, estimations, and projections are reasonable, these forward-looking statements are only predictions and involve known and unknown risks and uncertainties, many of which are beyond Doo Prime's control. Such risks and uncertainties may cause results, performance, or achievements materially different from those expressed or implied by the forward-looking statements.
Doo Prime does not provide any representation or warranty on the reliability, accuracy, or completeness of such statements. Doo Prime is not obliged to provide or release any updates or revisions to any forward-looking statements.

Disclaimer
While every effort has been made to ensure the accuracy of the information in this document, DOO Prime does not warrant or guarantee the accuracy, completeness or reliability of this information. DOO Prime does not accept responsibility for any losses or damages arising directly or indirectly, from the use of this document. The material contained in this document is provided solely for general information and educational purposes and is not and should not be construed as, an offer to buy or sell, or as a solicitation of an offer to buy or sell, securities, futures, options, bonds or any other relevant financial instruments or investments. Nothing in this document should be taken as making any recommendations or providing any investment or other advice with respect to the purchase, sale or other disposition of financial instruments, any related products or any other products, securities or investments. Trading involves risk and you are advised to exercise caution in relation to the report. Before making any investment decision, prospective investors should seek advice from their own financial advisers, take into account their individual financial needs and circumstances and carefully consider the risks associated with such investment decision.