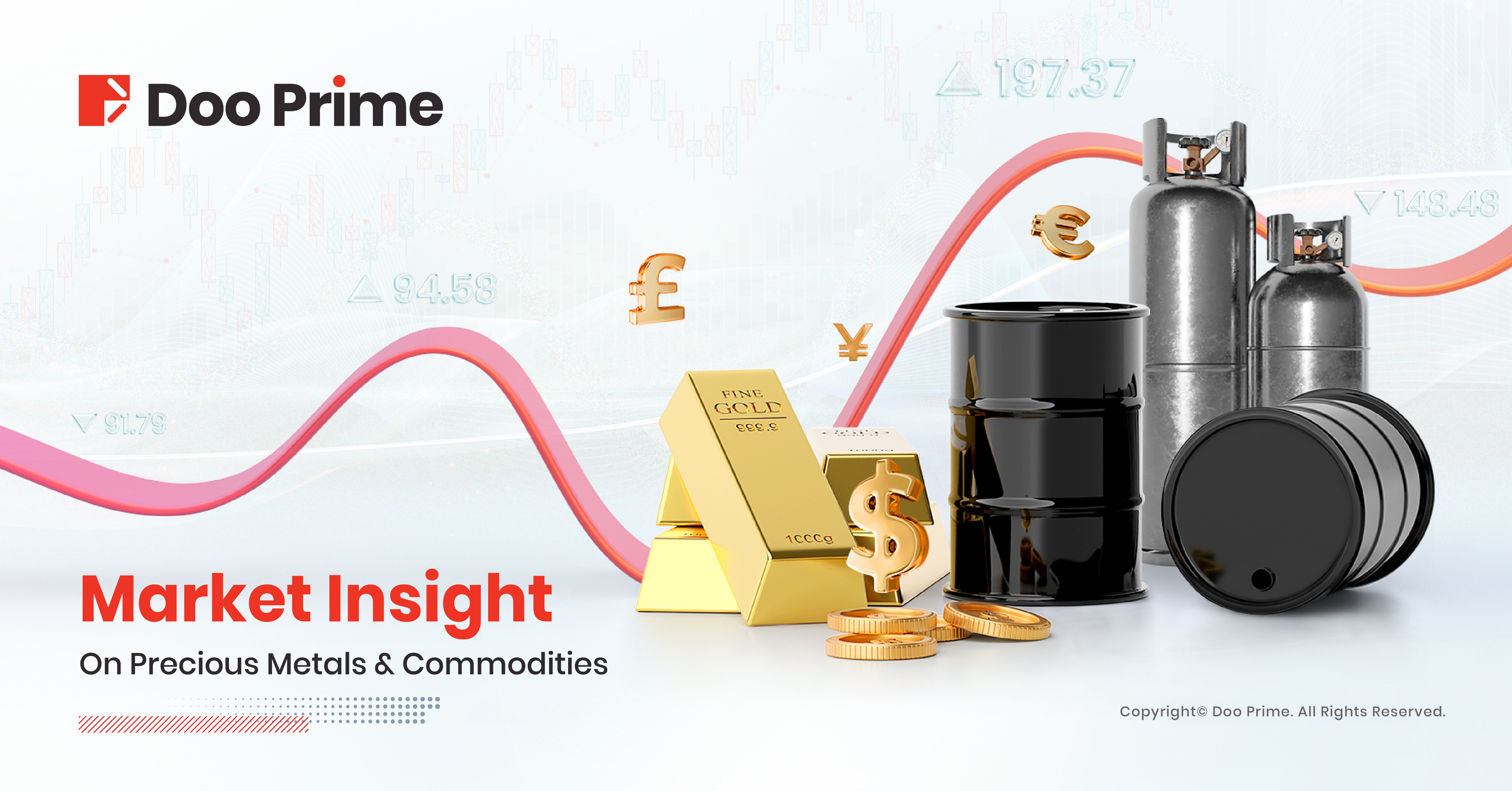 Due to market expectations of a slight uptick in inflation data this week, the US dollar experienced a modest rebound, leading to gold's shaky decline and touching a three-week low.
The OPEC Monthly Report and the International Energy Agency (IEA) report provided support for oil prices, driving crude oil up by over 1%, reaching a 10-month high. 
Gold >> 
Gold prices fell below the $1920 mark yesterday, briefly touching a three-week low of $1907.63 during the early U.S. session before recovering some lost ground.
Ultimately, gold closed down 0.45% at $1913.80 per ounce due to market expectations of a slight uptick in the U.S. core inflation rate for August, which helped the U.S. dollar make a modest rebound and exerted pressure on gold.
Gold prices are currently awaiting the release of the U.S. Consumer Price Index (CPI) data for new directional cues. This week's U.S. inflation data could provide the latest clues about the trajectory of U.S. interest rates following the Federal Reserve's policy meeting next week.
If the CPI data comes in lower than market expectations, gold prices may rise, as signs of slowing inflation would reinforce arguments for the Fed to conclude rate hikes by the end of 2023.
On the other hand, if inflation data exceeds market expectations, gold prices could decline, as expectations for the Fed having room for rate hikes this year would increase.
From a technical standpoint, gold faced resistance around the $1924 level, leading to a one-sided downward trend. During the Asia-Europe session, there was a slight rebound that briefly broke through the $1924 level but quickly reversed, and in the afternoon, there was an accelerated decline below the $1915 level.
In the late U.S. session, gold continued to weaken, dropping to around $1907 before stabilizing and closing on a weak note.
Technical Analysis: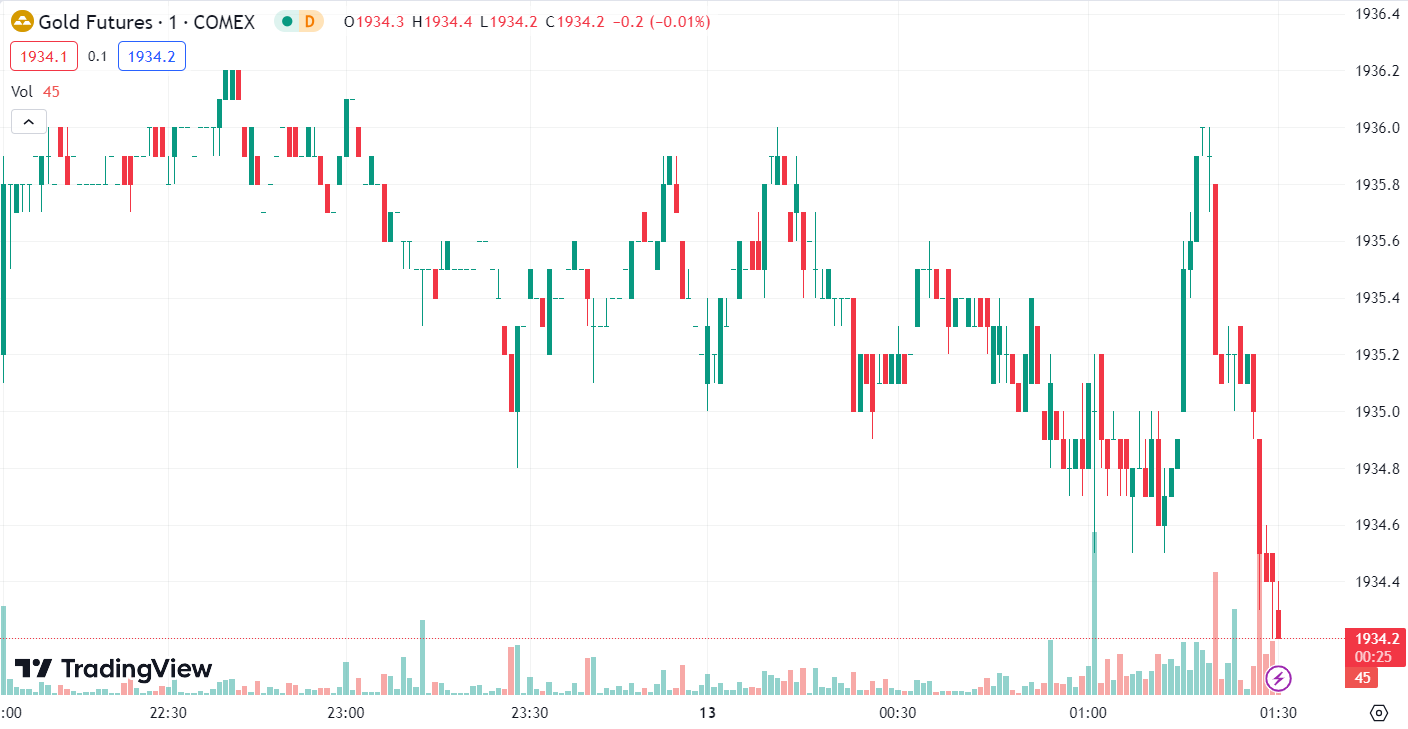 Today's short-term trading strategy for gold suggests a focus on short positions on rebounds, with long positions considered as a secondary option during pullbacks.
Key resistance levels to watch in the short term are around 1925-1930. 
Key support levels to watch in the short term are around 1900-1905. 
WTI Crude Oil >> 
Yesterday, crude oil continued its upward trend, surging by over 1% to reach a 10-month high. WTI crude oil briefly surged by more than 2% during the session, reaching an intraday high of $89.33, and ultimately closed up by 1.73% at $88.74 per barrel.
The rise in oil prices was driven by the release of the OPEC monthly report and a report from the International Energy Agency (IEA), which provided ongoing support to oil prices.
Supply restrictions from Saudi Arabia and Russia continued to have a bullish impact on oil prices. However, the current market conditions show signs of being overbought, suggesting that the upward momentum in oil prices may soon plateau.
From a technical perspective, oil prices maintained a strong upward trajectory, breaking through previous resistance levels around the $87 mark.
During the Asian, European, and American trading sessions, prices consistently pushed higher, surpassing previous highs. Ultimately, in the late American session after 21:00 UTC, oil prices accelerated their upward movement, breaching the $89 mark and reaching around $89.30 before closing strongly. 
Technical Analysis: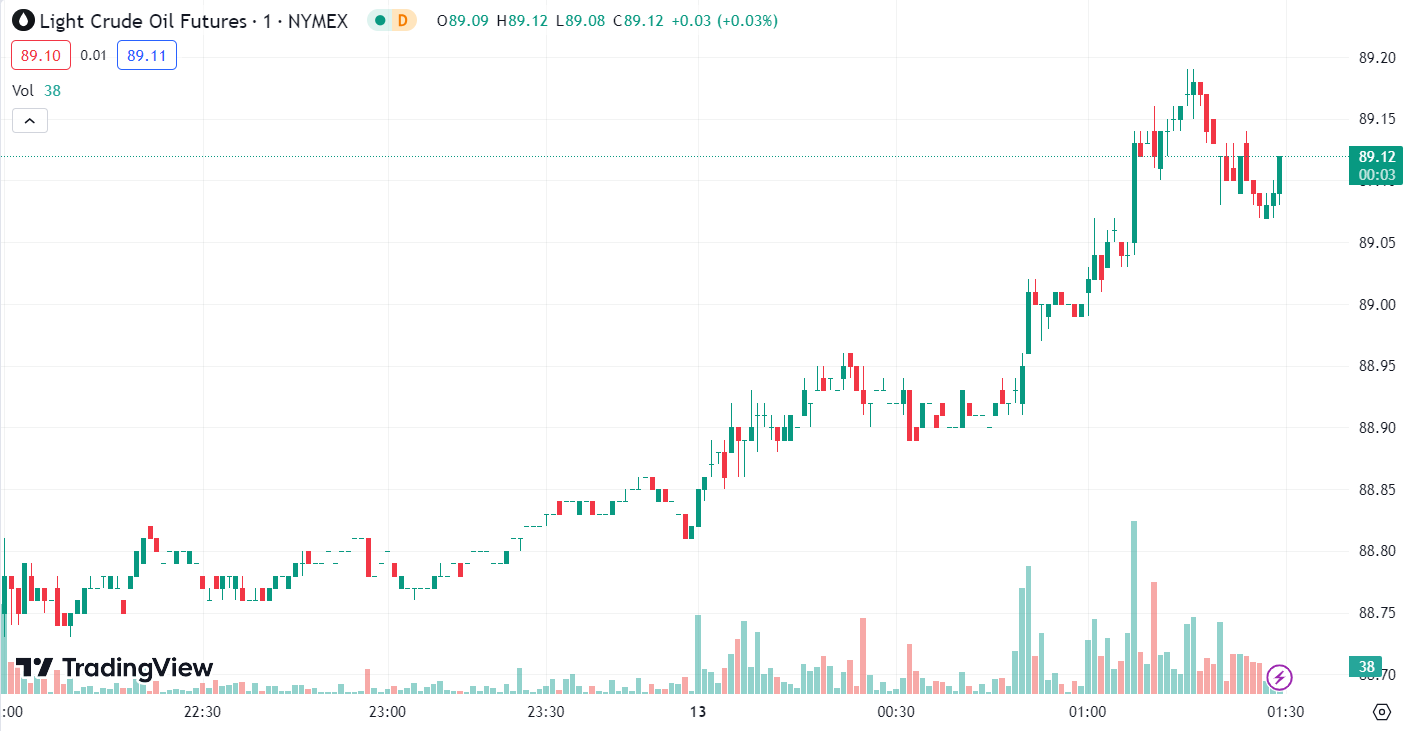 Today's short-term trading strategy for crude oil suggests a preference for buying on dips as the primary approach, with selling on rebounds seen as secondary. 
Key resistance levels to monitor in the short term are around 89.5-90.
Key support levels to monitor in the short term are around 87-87.5.
Forward-looking Statements
This article contains "forward-looking statements" and may be identified by the use of forward-looking terminology such as "anticipate", "believe", "continue", "could", "estimate", "expect", "hope", "intend", "may", "might", "plan", "potential", "predict", "should", or "will", or other variations thereon or comparable terminology. However, the absence of such terminology does not mean that a statement is not forward-looking. In particular, statements about the expectations, beliefs, plans, objectives, assumptions, future events, or future performance of Doo Prime will be generally assumed as forward-looking statements.
Doo Prime has provided these forward-looking statements based on all current information available to Doo Prime and Doo Prime's current expectations, assumptions, estimates, and projections. While Doo Prime believes these expectations, assumptions, estimations, and projections are reasonable, these forward-looking statements are only predictions and involve known and unknown risks and uncertainties, many of which are beyond Doo Prime's control. Such risks and uncertainties may cause results, performance, or achievements materially different from those expressed or implied by the forward-looking statements.
Doo Prime does not provide any representation or warranty on the reliability, accuracy, or completeness of such statements. Doo Prime is not obliged to provide or release any updates or revisions to any forward-looking statements.

Disclaimer
While every effort has been made to ensure the accuracy of the information in this document, DOO Prime does not warrant or guarantee the accuracy, completeness or reliability of this information. DOO Prime does not accept responsibility for any losses or damages arising directly or indirectly, from the use of this document. The material contained in this document is provided solely for general information and educational purposes and is not and should not be construed as, an offer to buy or sell, or as a solicitation of an offer to buy or sell, securities, futures, options, bonds or any other relevant financial instruments or investments. Nothing in this document should be taken as making any recommendations or providing any investment or other advice with respect to the purchase, sale or other disposition of financial instruments, any related products or any other products, securities or investments. Trading involves risk and you are advised to exercise caution in relation to the report. Before making any investment decision, prospective investors should seek advice from their own financial advisers, take into account their individual financial needs and circumstances and carefully consider the risks associated with such investment decision.